Will Wing's drone deliveries help or hinder bricks-and-mortar retail?
by
The One Centre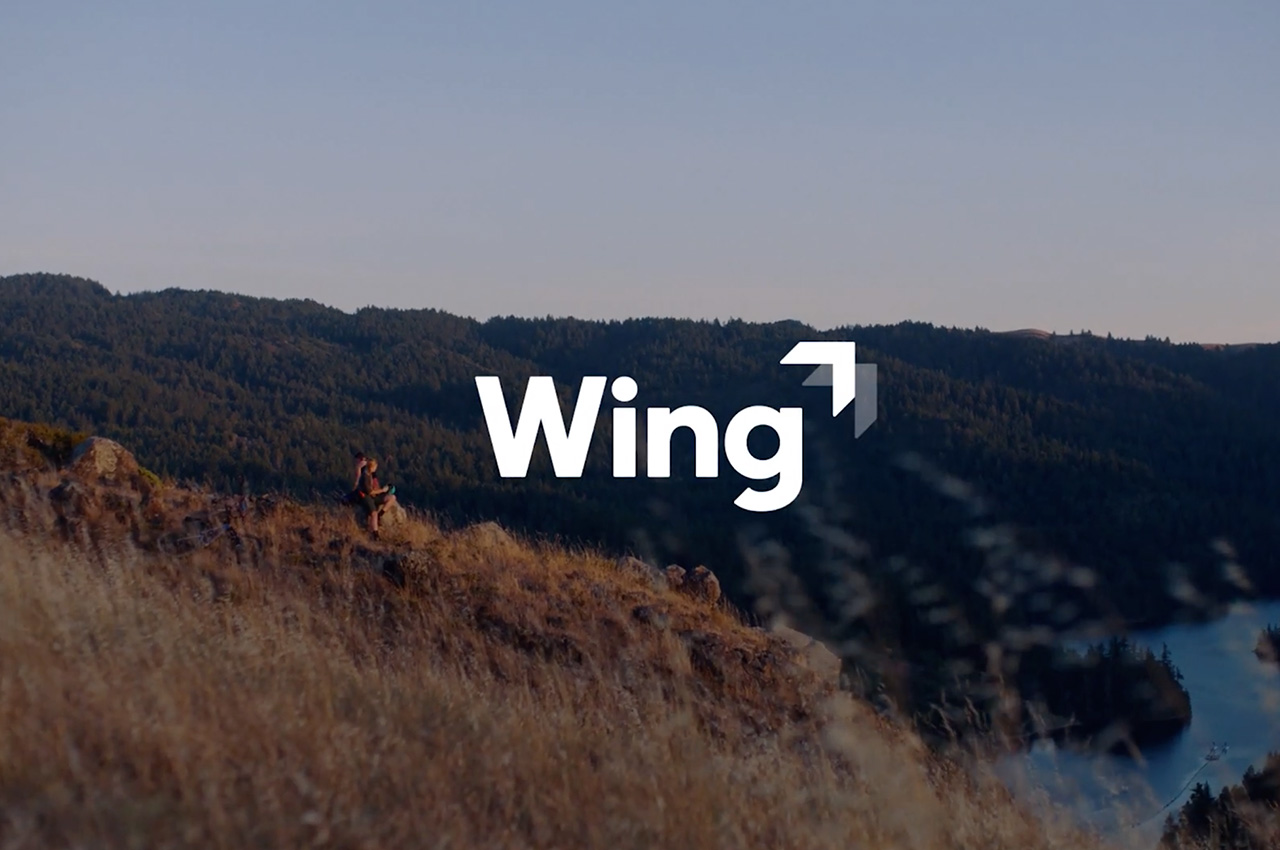 22
October, 2019
22nd October 2019
Wing is one of the world's first drone delivery companies to shake up the logistics sector – and tackle pollution – with its zero emissions aircraft. In addition to reducing traffic congestion, Wing exists to support local retailers by enabling deliveries in minutes.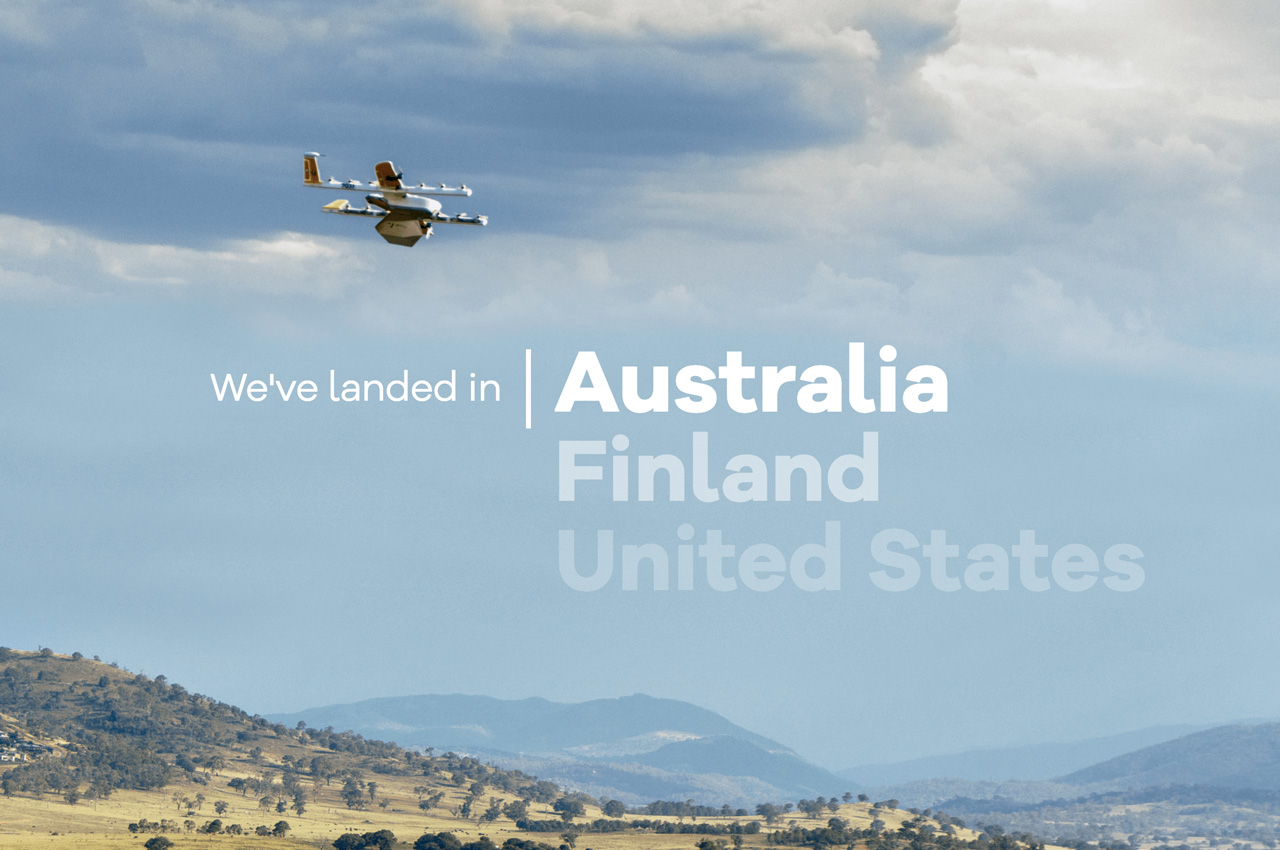 When Wing first launched in 2012, it dreamed of saving lives by delivering defibrillators by drone to people having heart attacks in remote or regional areas.
Unfortunately, integrating its services into emergency medical services proved difficult, if not impossible. So Wing decided to focus on delivering everyday goods – like first-aid kits, candy bars, dog treats and fast food – instead.
Delivering takeaway burritos may seem less worthy than delivering life-saving defibrillators, but it turns out that fast food has proved to be an excellent test case. Meals need to be delivered quickly before they go soggy and cold, and they can't be tossed around or turned upside down.
In the process of trialling deliveries in rural Queensland in 2014, where "remotely piloted aircraft" policies are more lenient than in the US, Wing was able to perfect the process of collecting goods and lowering them safely to the ground.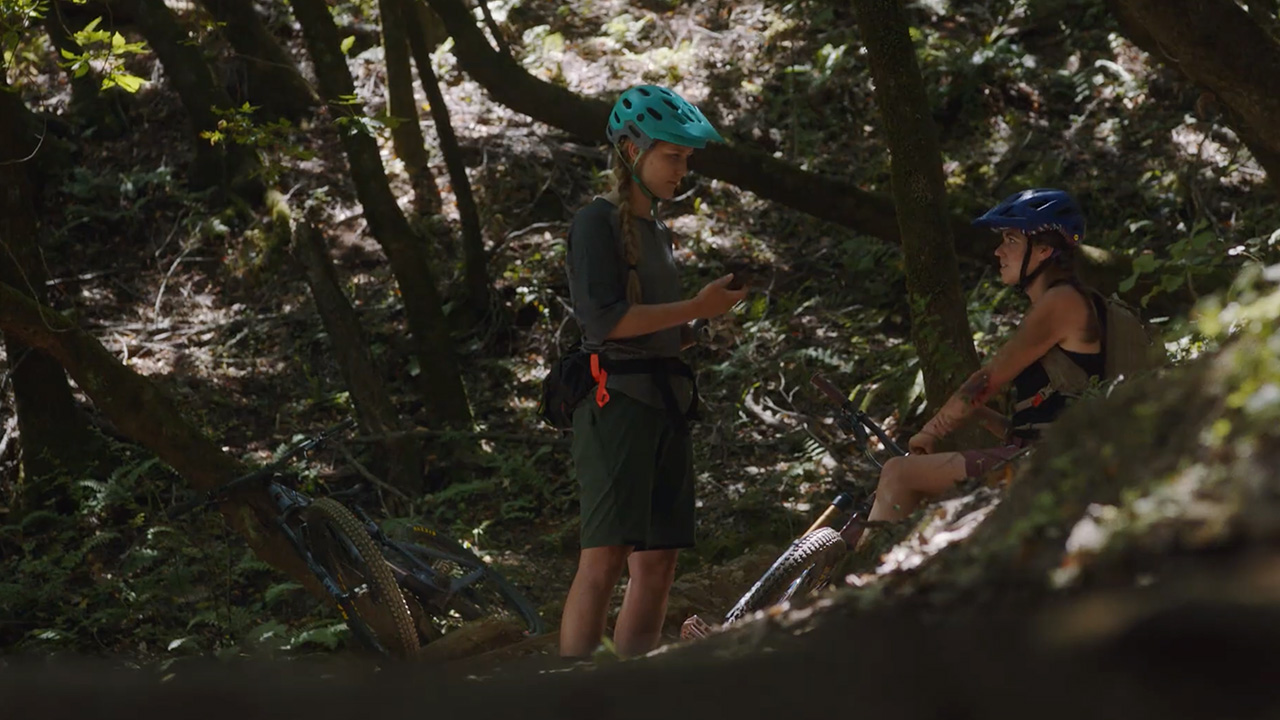 Play video
Wing began life a Google X project, a division of Google that creates "radical new technologies to solve some of the world's hardest problems".
It set out to shake up the logistics market by improving the speed, cost and environmental impact of transporting goods globally. According to Wing, 27% of all greenhouse gas emissions come from transportation in the United States, whereas Wing's all-electric delivery drones produce zero carbon emissions.
"Google wants to organize all the world."
In Canberra, where Wing has been piloting its services since 2017, it's estimated that drone deliveries could reduce traffic congestion by up to 35 million vehicle kilometres each year by 2030. And with road transportation accounting for 69% of greenhouse gas emissions, Wing hopes to significantly reduce emissions there, while supporting local businesses by helping them reach more customers, faster.
With over 80,000 test flights under its belt, Wing has now graduated from Google X to become an independent business within Alphabet, Google's parent company.
As The Atlantic observes, Wing is playing a role in Goggle's bigger ambitions: "Google doesn't just want to organize all the world's information. Google wants to organize all the world."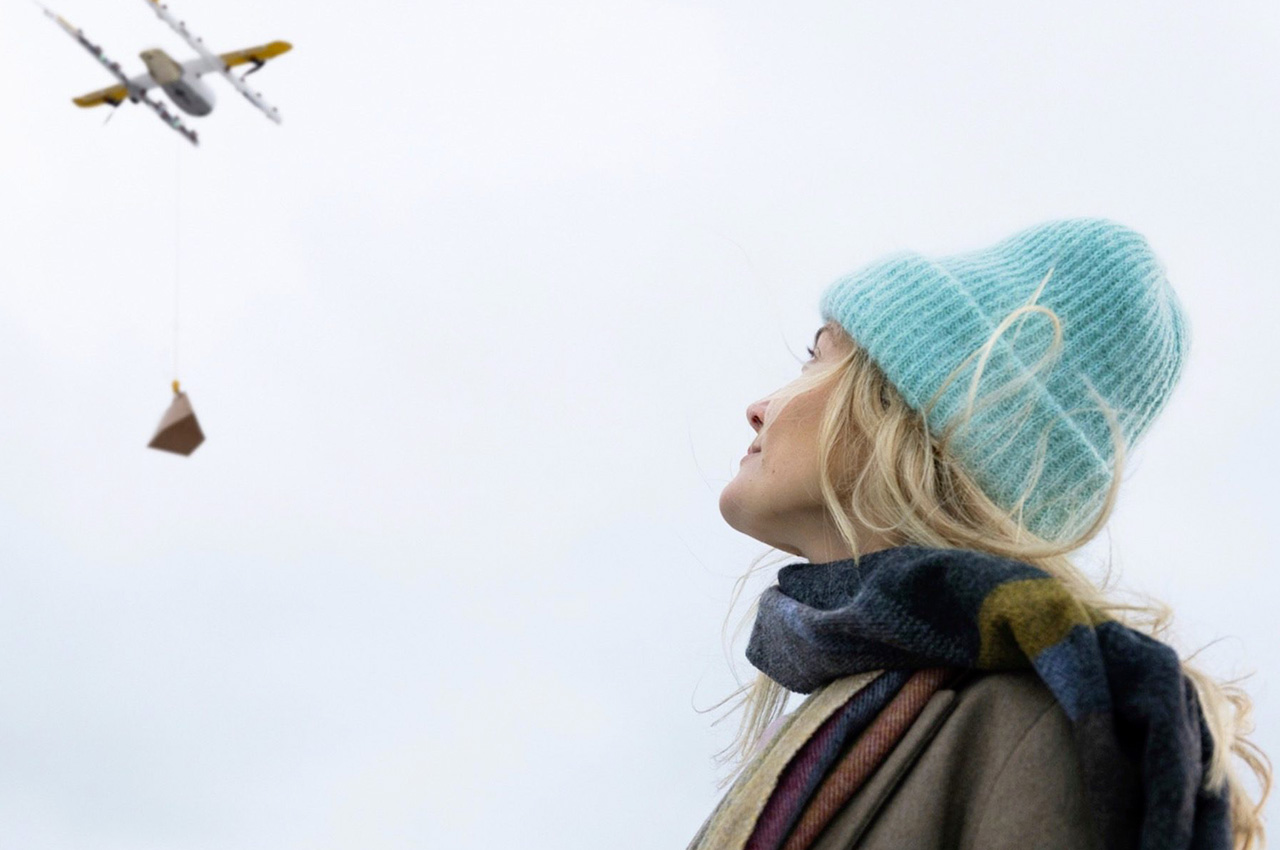 Wing is one of many companies and startups angling for a slice of the commercial drone transport market, which PwC estimates is worth USD$13 billion. By 2027, the drone logistics and transportation market could reach US$29 billion.
UPS, JD.com, DHL, Amazon and startus Matternet, Swoop Aero, Zipline and Flytrex are all testing unmanned drone deliveries, while Boeing is developing cargo-carrying drones the size of planes.
"You've got a one-tonne car bringing a half-pound hamburger. It's crazy."
In cities struggling with traffic congestion and the pollution that comes with it, drone deliveries certainly make sense. As Yariv Bash, chief executive at Flytrex, told The New York Times: "You've got a guy driving a one-tonne car bringing a half-pound hamburger. It's crazy."
According to Wing, a key part of its mission is to support local communities – and local retailers – by enabling deliveries in minutes within a 20km radius. Why order from Amazon now that your local bookshop can deliver in minutes?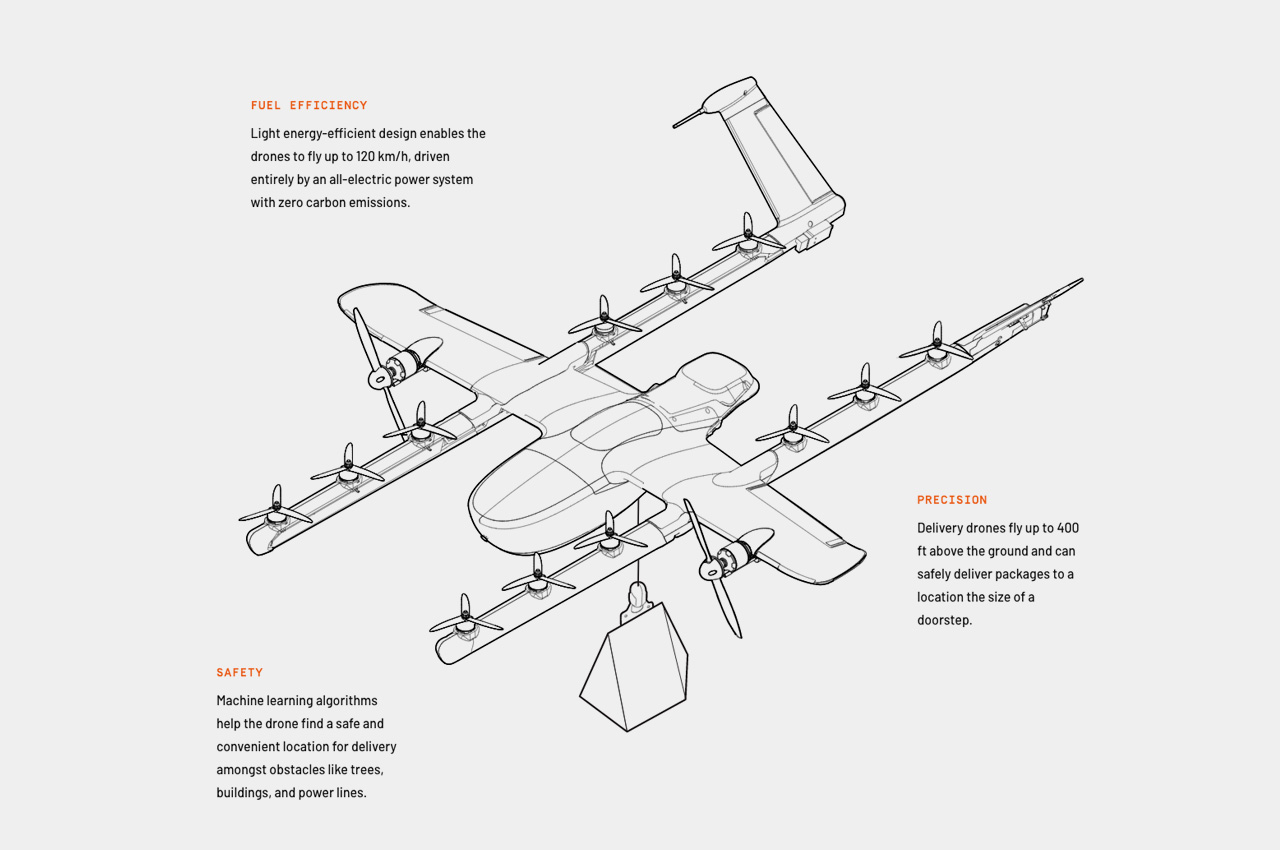 Wing's aircraft are 1.3 metres long, one metre wide, and can carry up to 1.5 kilograms on round trips of up to 20 kilometres. The company uses machine learning algorithms to identify safe delivery locations – as small as a doorstep – and dodge unexpected obstacles like trees and powerlines.
To alleviate safety concerns, trained pilots keep an eye on automated drones virtually so they can intervene if anything goes wrong. Each drone is built with backup batteries, multiple hover motors and multiple navigation systems.
Along with a beautifully designed app and a sleek user experience, what gives Wing an edge over competitors is its Unmanned Aircraft Traffic Management system (UTM), which plans the best route for drones. It was developed in partnership with NASA, the Federal Aviation Administration in the US, and the Civil Aviation Authority in Australia. Licensing this software and infrastructure to other companies may ultimately be where Wing makes its money, according to The Atlantic.
For now, Wing is already taking orders for everything from fast food to gelato, lattes, clothes, gifts and groceries in Helsinki (Finland), Virginia (United States) and Canberra (Australia), and soon Queensland.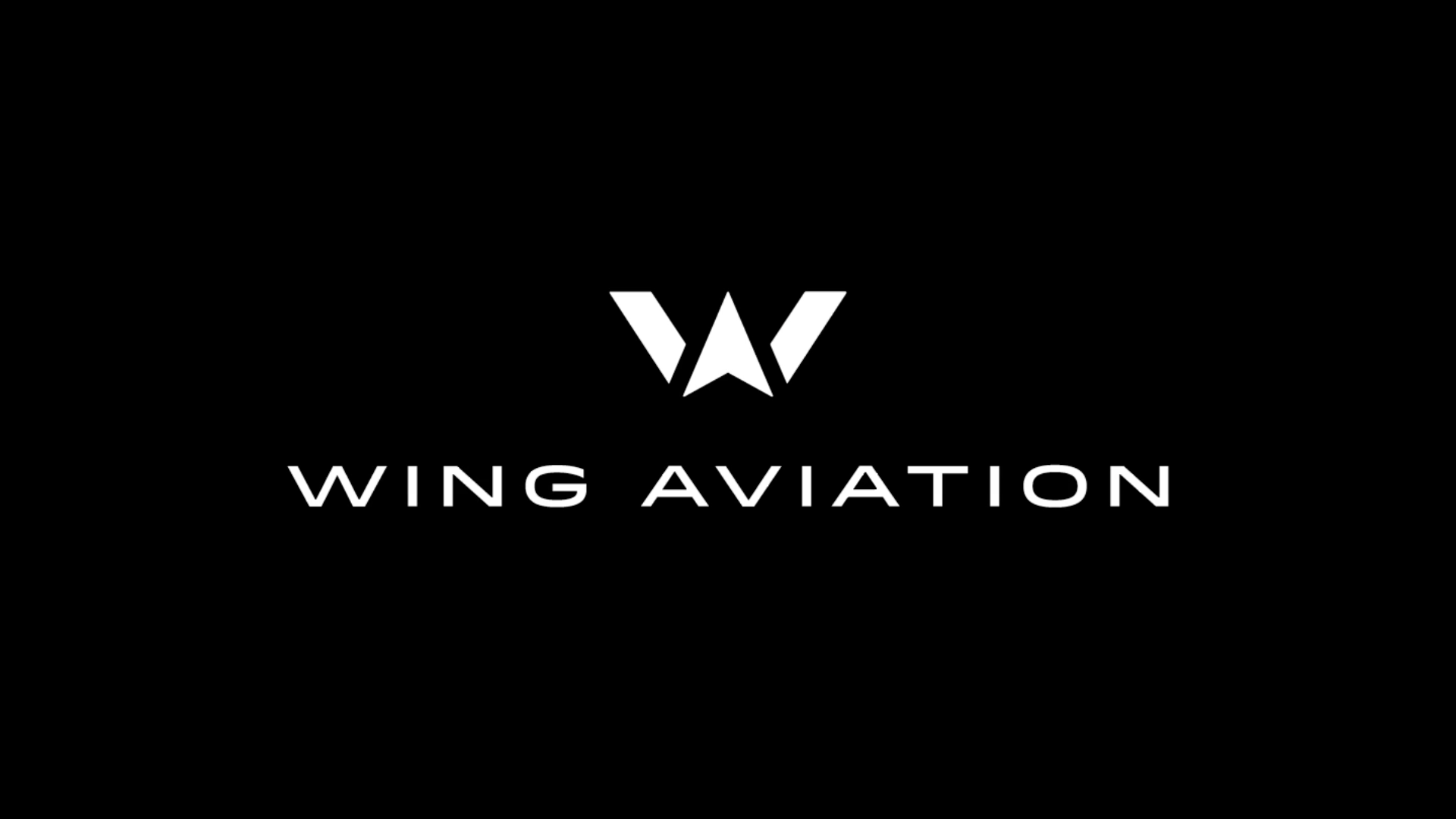 Play video
Why It Matters
– Wing is not just a fancy lab concept with a highly speculative explainer video, but an operating business that's turning drone delivery into reality – and tackling a whole new paradigm of legal, logistical, safety and technological issues in the process
– The biggest opportunity for Wing may be licensing its traffic management software and infrastructure to other companies: it may ultimately become more of a Google-powered infrastructure play than a service play
– Drone delivery is set to radically transform logistics by bringing people, places and goods closer together, faster and more conveniently
– On the one hand, local retailers and restaurants may better compete with big retailers through Wing's delivery services
– On the other hand, Deutsche Bank predicts that halving delivery costs through drones would destroy bricks-and-mortar rivals within 10 years: "retail stores would cease to exist"
– Australia is leading the way in emerging drone technologies in defence, agriculture, mining and manufacturing, and is one of only three countries where Wing is operating. The Queensland government launched Australia's first Drone Strategy in 2018
– More efficient 'micro logistics' could help us shift from being an "ownership" society to an "access" society. Instead of stockpiling things we may need in future, we'll buy things as we need them so the world can produce far less "stuff".