How Allbirds combined sustainability with cool to build a $4 billion shoe empire.
by The One Centre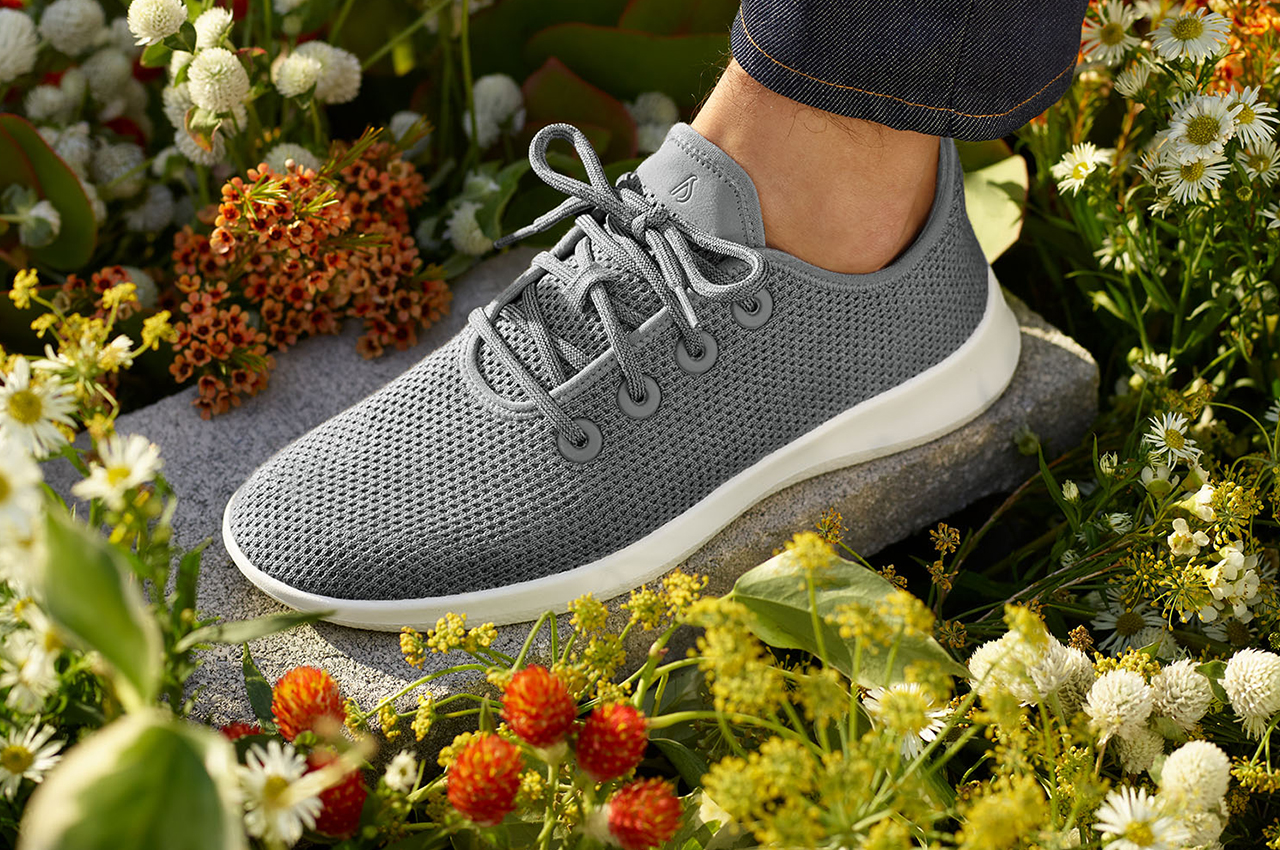 29
November, 2021
29th November 2021
The footwear industry produces more than 20 billion shoes each year and is worth more than $365 billion. However, it is notorious for its poor environmental and ethical practices. The footwear industry has not been a shining light for sustainability or ethical products, from the widespread use of petroleum-based synthetics to mass production sweatshops.

Enter Allbirds, the sustainable shoe brand, on a mission to disrupt the commercial footwear industry and prove sustainability can be cool.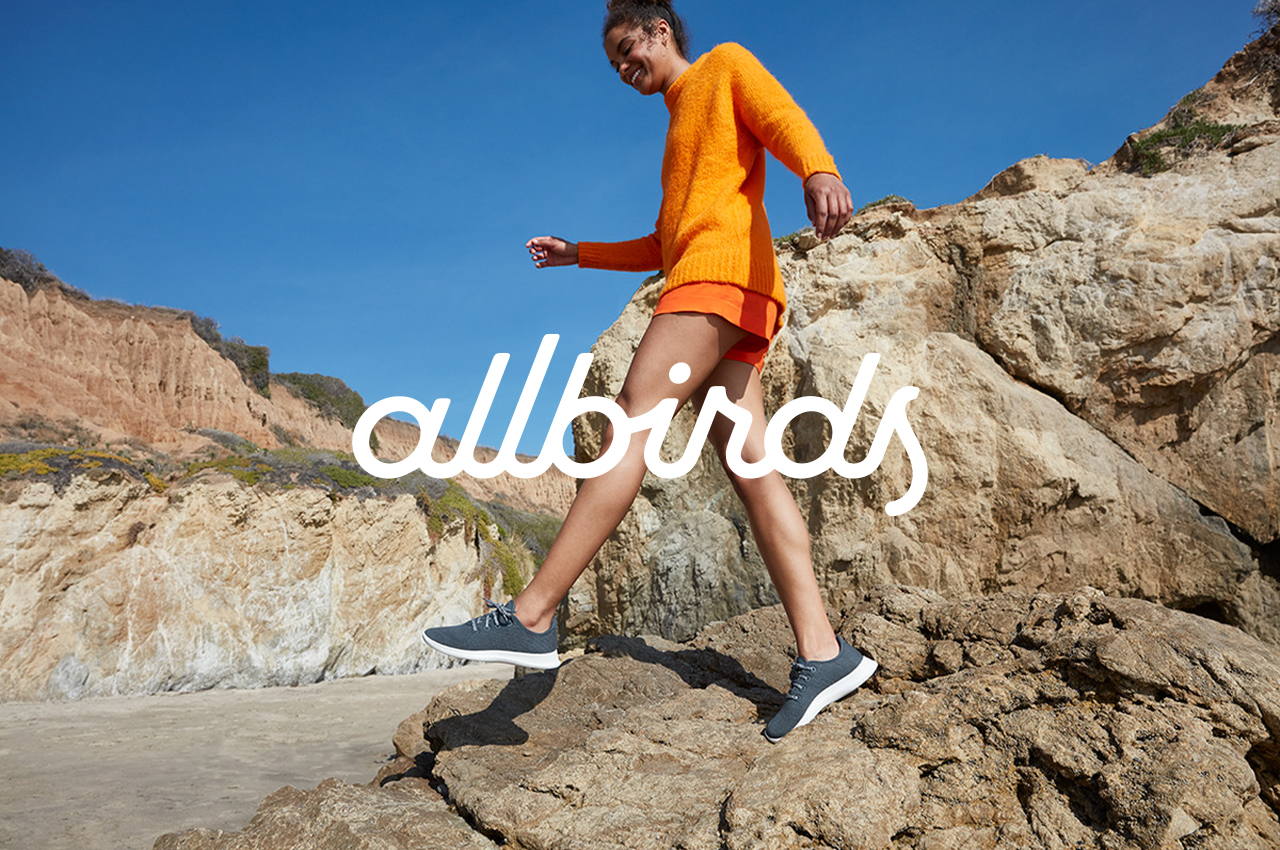 A wool sneaker may not sound like a cult item, yet Allbirds signature shoes have defied the odds to become one of the fastest-growing shoe companies in the world.
With a mission "to prove that comfort, good design, and sustainability don't have to be mutually exclusive". The San Francisco-based, New Zealand-born shoe company uses environmentally friendly materials, a direct-to-consumer business model, a simplistic design approach with minimal branding, and a reasonable pricing model (most shoes retail for $140).
Founded by Tim Brown, a former professional soccer player, and Joey Zwillinger, a biotech engineer, Allbirds vision was to create a stylish, comfortable shoe that didn't cost the earth – both literally and figuratively.
Following its 2016 launch, it was quickly adopted as the shoe of choice in Silicon Valley, hitting cult status when Time called them "the world's most comfortable shoes". Allbirds is a hit with millennials through to boomers. It has a celebrity following, including Barack and Michelle Obama, Gwyneth Paltrow, Oprah Winfrey, and Leonardi DiCaprio– who was so impressed by the brand's environmental credentials he invested in the company.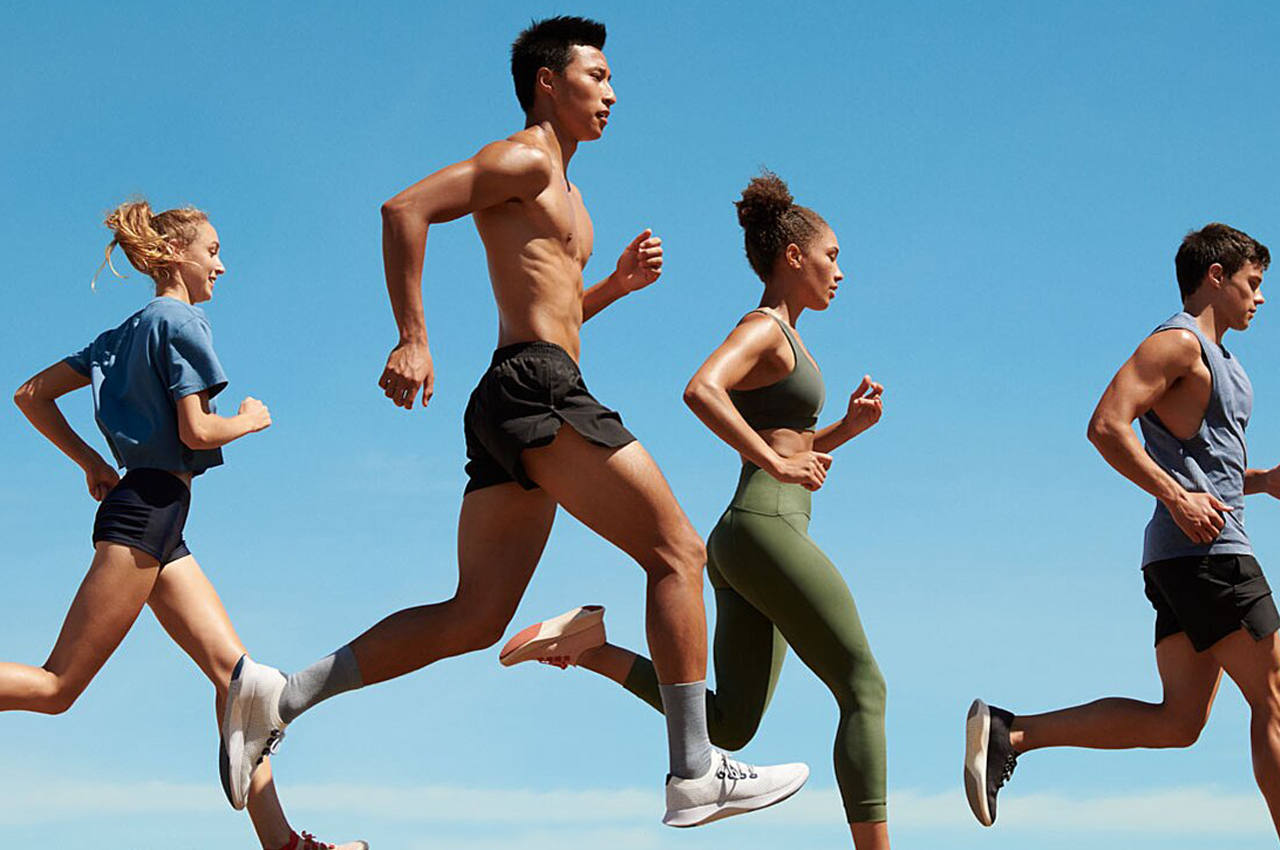 Play video
Brown and Zwillinger acknowledge that timing has played a considerable part in the brand's meteoric growth. The combination of the athleisurewear movement, which has elevated the humble sneaker from functional to streetwear to high fashion, along with an increased consumer appetite for purpose-led brands, particularly those with strong ethical and sustainability platforms, has helped propel the brand's trajectory.
Within five years, the merino wool sneaker brand had spawned a shoe – and clothing – empire valued at $4.1 billion. Yet, when compared with the likes of Nike and Adidas, which boast annual revenues of $38 billion and $22 billion respectively, Allbirds are small fry.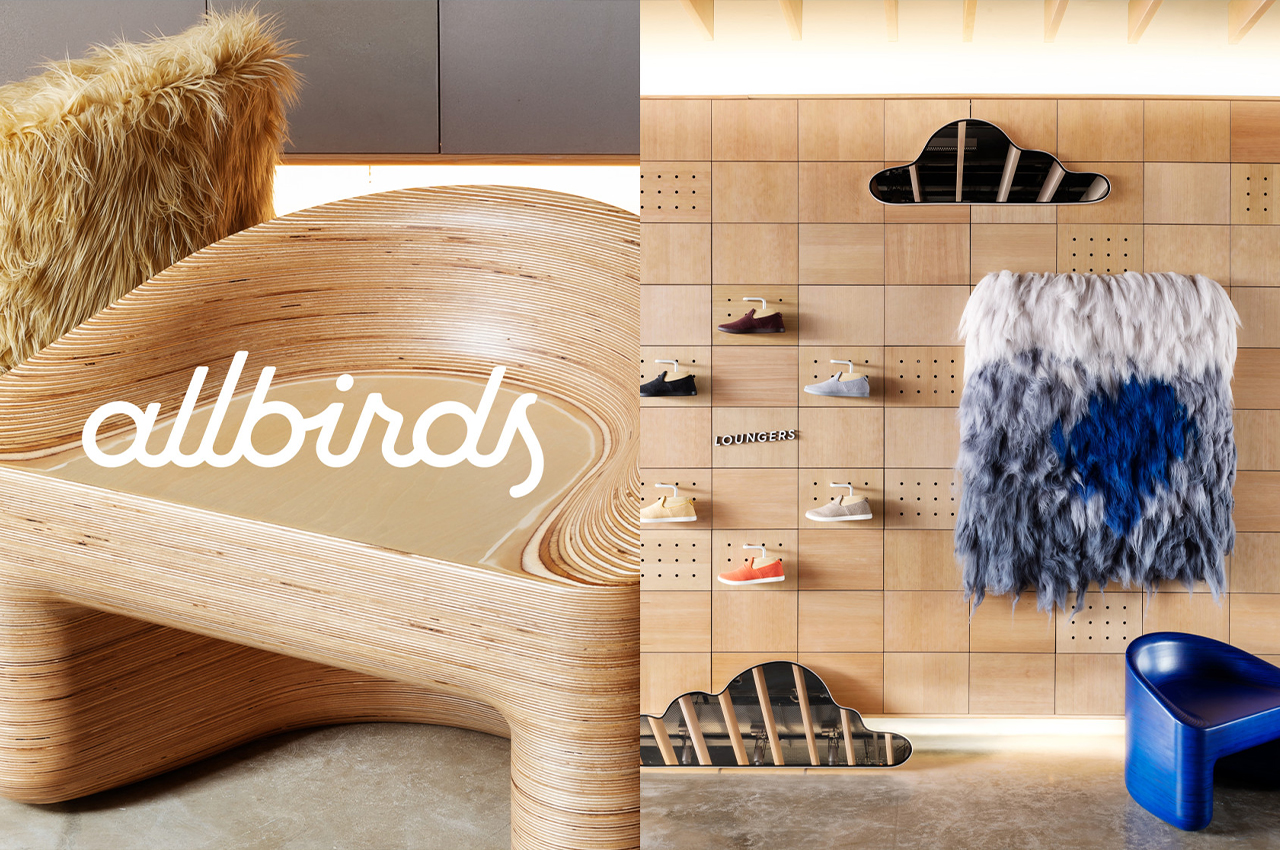 So how is Allbirds disrupting the footwear industry?
One word. sustainability. As a certified B Corp, which counts the planet as a "key stakeholder" in the business, Allbirds has embedded its purpose at the centre of its brand and built everything else around it. Often referred to as the sustainable shoe brand, Allbirds is the antithesis of the "big sneaker" brands, and consumers love it.
"Consumers are looking for brands that are purpose-native and authentically sustainable, as customers demand transparency with respect to the products they buy."
"More than ever, consumers are voting with their wallets and supporting businesses who do not compromise on social and environmental issues. This trend is not going away—consumers are demanding more of companies, and the ones who thrive as we emerge from the pandemic are going to be the ones who take a hard look in the mirror at their sustainability practices and act swiftly and comprehensively," says Zwillinger.
Allbirds has invested heavily in innovation, notably the ethically and sustainably sourced materials it uses for its shoes, which includes merino wool, eucalyptus fibre, fluorine-free waterproof coating and sugarcane. The sugarcane, used for the shoe's soles, is a new technology pioneered by Allbirds called SweetFoam. It is the first carbon-negative polymer EVA material, and it removes carbon from the air and sucks it back into the shoe. Allbirds believe it is such a significant development it has offered to share the formula with any interested shoemakers – Adidas has already collaborated on a shoe with the brand.
Brown says, "If you look at the fashion industry broadly, it's one of the largest emitters of carbon into the atmosphere. If you zoom in a little bit further and look at the footwear industry, you realise that about 20 billion pairs of shoes are made each year,"
"I think as part of our mission; it's not enough just for us to use it — it's also the idea that we will make this available to the larger footwear industry and the larger fashion industry and anyone who wants to use it. This is a problem we're not going to solve just by ourselves; we're going to solve it together."
Allbirds called the move both altruistic and pragmatic: "The altruism is that if everyone uses this, it's going to be great for the environment. The pragmatism is that if everyone uses it, the cost is going to go down," says Zwillinger. It's another example of Allbirds' disruption within the footwear industry. By investing in innovation and technology to create new environmentally-friendly and ethically sourced materials, Allbirds are providing a leg-up for the whole industry as well as the planet – it's a significant contrast to investing in technology to make people run faster.
"We have to keep innovating, but it's not about fashion innovation. It's about hardcore research and development with the materials and manufacturing."
"When we began making shoes, and then clothing, our focus was on building exceptional products from naturally derived materials instead of petroleum-based synthetics. More importantly, we wanted to make a statement about making those things."
While Allbirds has built the brand firmly around sustainability, they have also focused on comfort, style, and crafting a cool brand experience. As Brown says, "People don't buy sustainable products. They buy great ones. We make great products that are sustainable."  This is where the brand experience really comes to the fore. Allbirds tapped into the booming trend of direct-to-consumer models, operating online and via a small number of branded stores – Allbirds store footprint grew from 3 in 2018 to 27 stores in 2021.
This model provides the company with complete control of manufacturing and distribution. It cuts costs, improves efficiencies, and enables control of all brand touchpoints and the entire customer experience from browsing to unboxing.
Allbirds worked with Red Antler to develop the brand from scratch with a strategy "to create a brand that could build a movement".  Red Antler achieved this by embedding curiosity into every touchpoint from the name to the logotype, the packaging, website, social media and store design.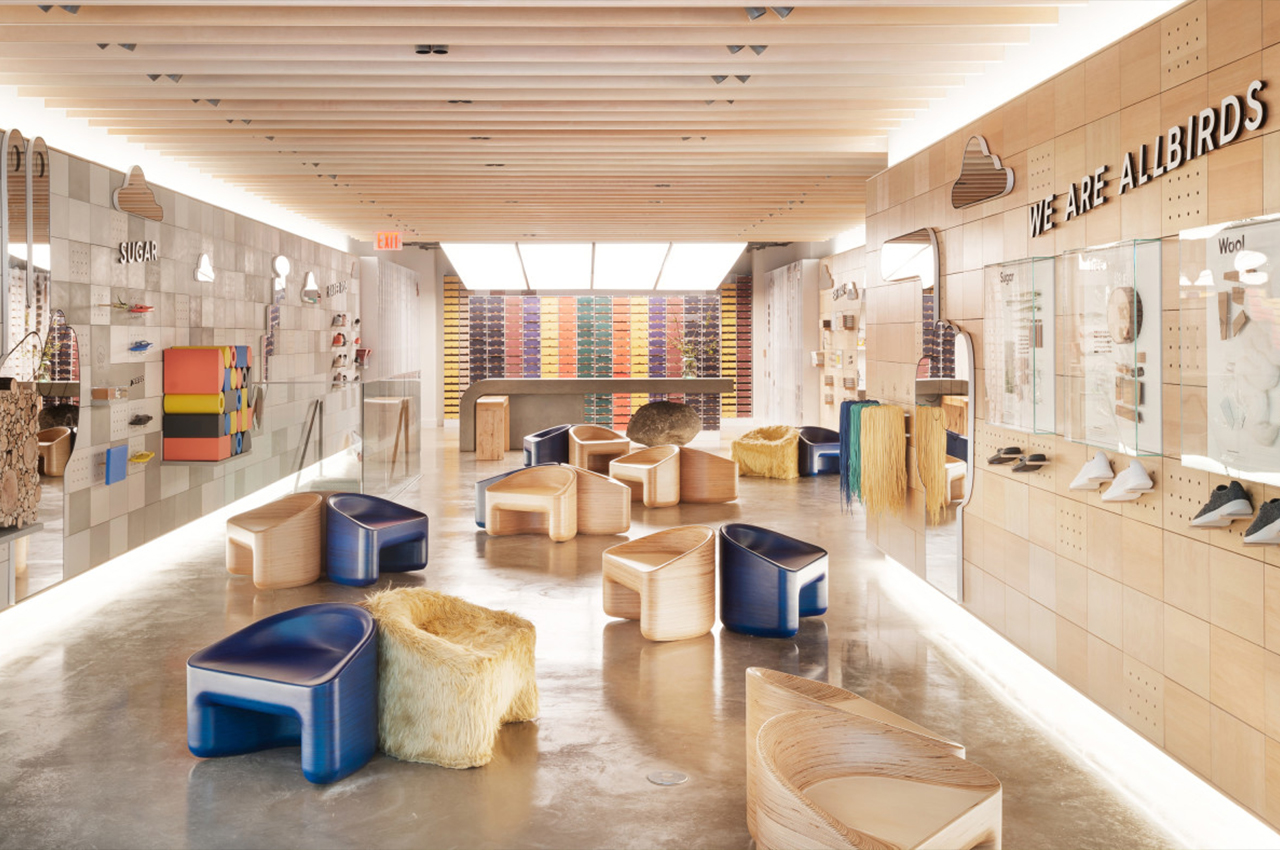 As one of the brand's most signficant touchpoints, the packaging is crucial. It is made from 90% post-consumer recycled cardboard and serves as a shoebox, shopping bag, mailer and in-store display all-in-one. This multi-functional system is a brilliant example of the brand, simple, practical, stylish and underpinned by sustainability.
The shoeboxes also serve as the core feature of the in-store brand experience, adding a colourful backdrop to the stores while also providing a simple way to view stock and showcase products. The colourful shelves of shoes are complemented by the stores clean design which uses raw stripped back materials to promote its environmentally friendly positioning. The stores also provide a tactile environment for customers to touch and sample the raw materials that go into the shoes.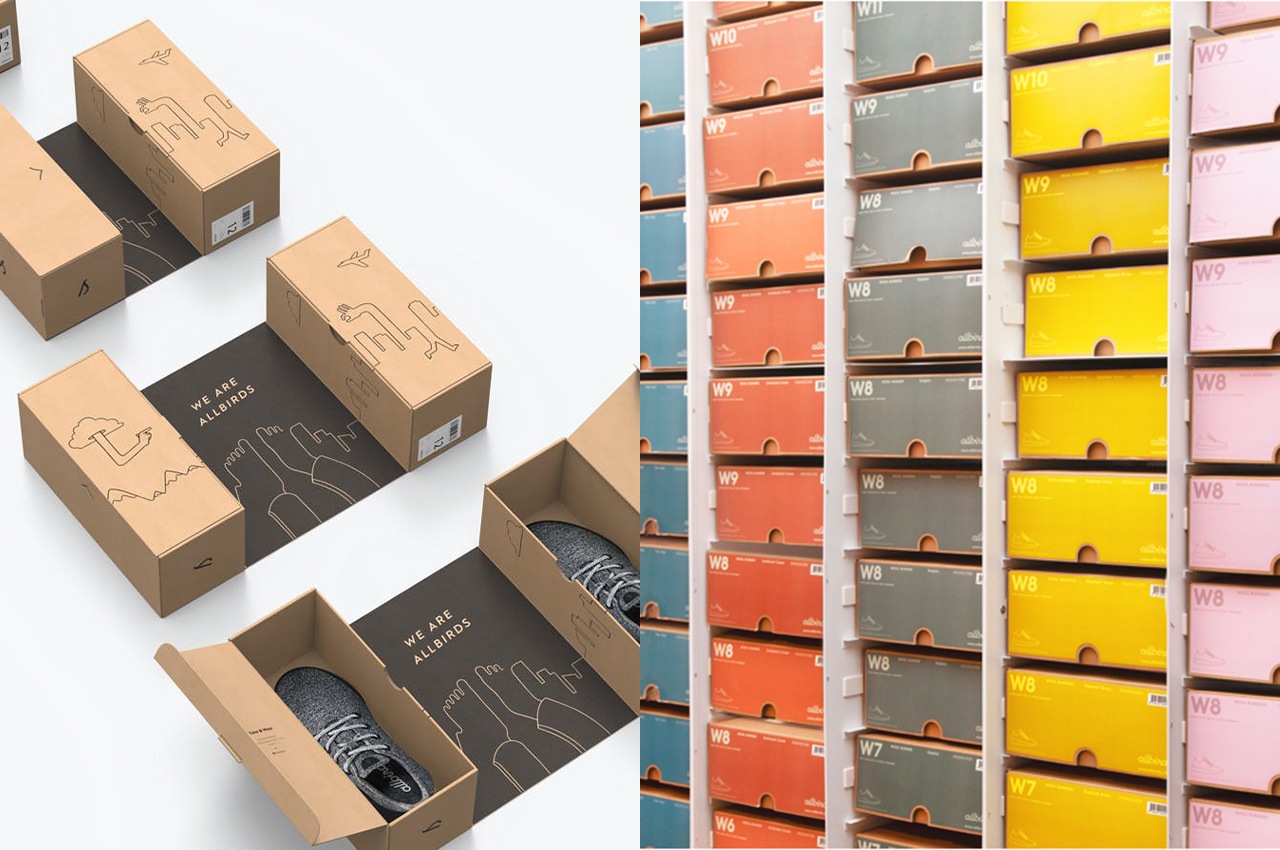 Everything about Allbirds screams understated cool. Minimalist, practical, stylish and effortlessly cool.  The brand is the embodiment of the laid-back, no fuss, San Francisco cool. This is further reinforced through its brand partnerships and collaborations with artists and like-minded sustainable fashion brands.
In collaboration with the San Francisco Ballet for a dance film Colorforms, the dancers wore Allbirds as they moved around the city and its iconic destinations. Allbirds has also created a local partnerships series Allbirds And… which sees the brand link with like-minded businesses within a city such as Downtown LA, Sydney and Wellington. Another series, The Artists, connects the brand with artists and fashion brands to design limited edition shoes.
Perhaps its most significant partnership is its recent collaboration with Adidas, which saw the creation of fully recyclable performance running shoes with a 2.94kg carbon footprint– "a personal best for both brands".
The two brands worked together "as one, to create a shoe as close to zero carbon emissions as we could possibly achieve," says Brown.
The collaboration with a "competing brand" is a significant example of Allbirds commitment to its mission to save the planet. As Brown says, "We believe that the challenges of solving climate change is the problem of our generation and solving it will not be done alone. We need to find new business models, new innovations and new ways of working together.
While Adidas has been creating shoes from recycled and sustainable materials since 2015, the collaboration with a competitor signifies a significant and positive change for the industry. Brian Grevy, executive board member of Global Brands at Adidas, called the partnership "a call to action for other brands and a milestone in the industry achieving carbon neutrality."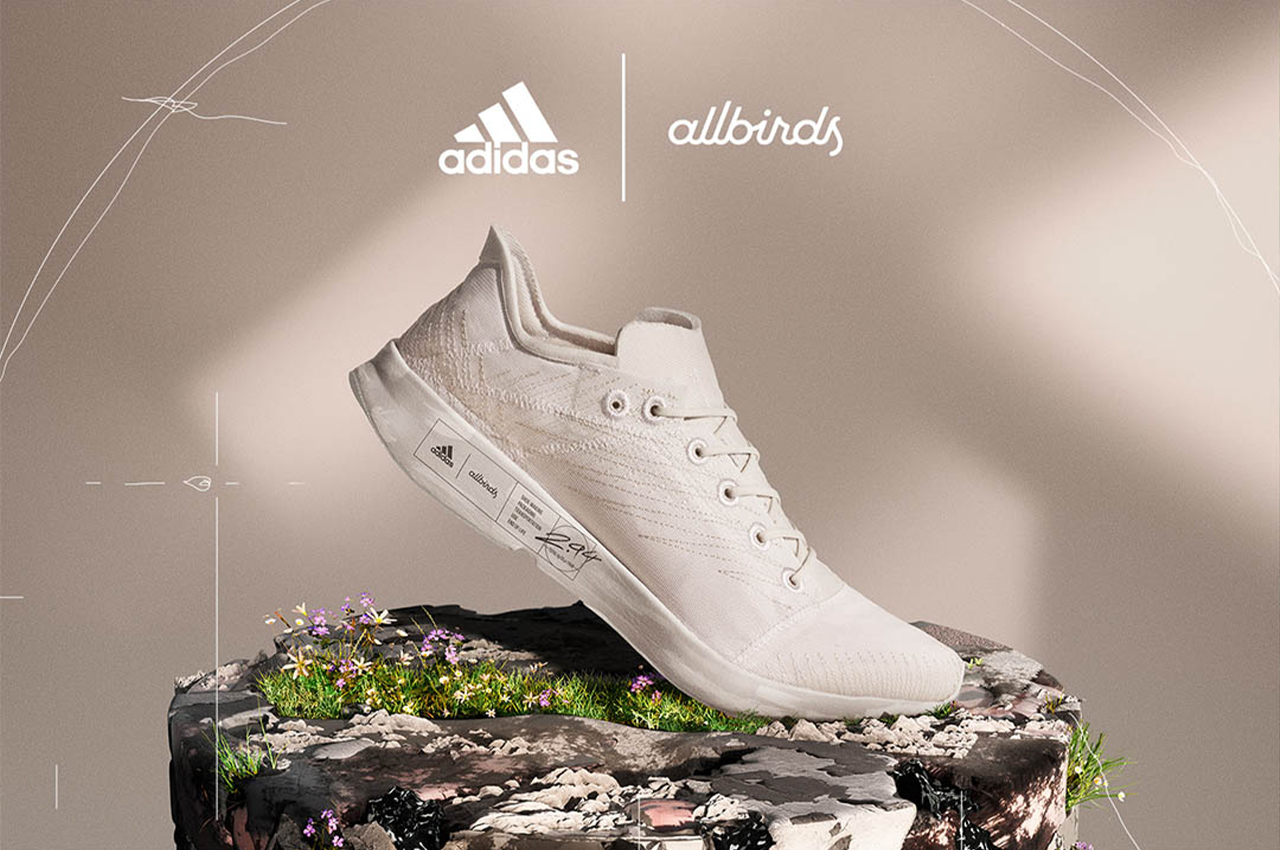 Play video
Allbirds has set impressive targets for 2025, "the most ambitious, science-based sustainability targets in the footwear and apparel industry". The brand intends to cut its per product carbon footprint in half, which it claims will take the company "as close to truly zero emissions as we can get, before the use of offsets".
It's not a surprising target for the brand; however, the recent revelations that Allbirds has yet to make a profit – it lost $14.5 million in 2019 and $26 million in 2020 – highlights the commercial reality of its strong sustainability stance and the importance of brands working together to reduce costs and save the planet.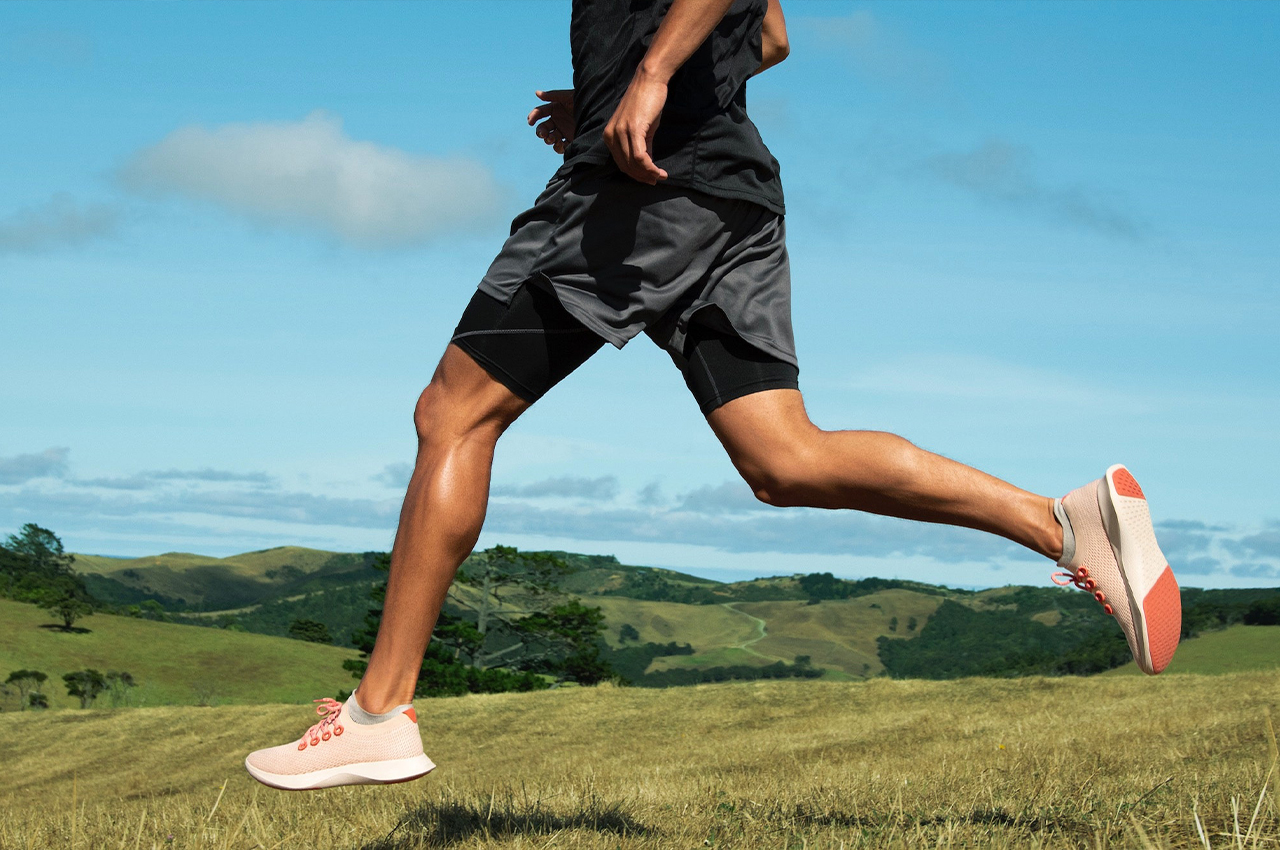 Why It Matters
Purpose and brand values are more important than ever. 52% of all US adults consider company values when making a purchase (Forrester Research 2018). Consumers are seeking out – and spending money on – brands whose values align with their own.
Allbirds demonstrates the importance of embedding values and purpose in your brand through your products, stores and across every touchpoint. Allbirds multi-functional packaging is the perfect embodiment of the brand experience; simple, stylish, sustainable, innovative, and effortlessly cool.
The environment is top of mind for consumers who believe brands are responsible for helping to solve the climate issues and behave more responsibly. Marketers need to demonstrate action and leadership as the days of inauthentic behaviour and greenwashing are over.
The direct-to-consumer model is growing in popularity for brands wanting more control.  Allbirds has complete control over manufacturing, distribution, sales and its entire brand experience from website, stores, packaging and product. It also expertly uses social media and its partnerships and collaborations with artists and like-minded sustainable fashion brands.
Collaboration between fashion brands is hardly new; however, competing brands partnering to create better, more sustainable products and technologies is a brave new world for marketing. Marketers need to prepare businesses for this future.