Is Hyundai Pavilion the darkest building on earth?
by MONO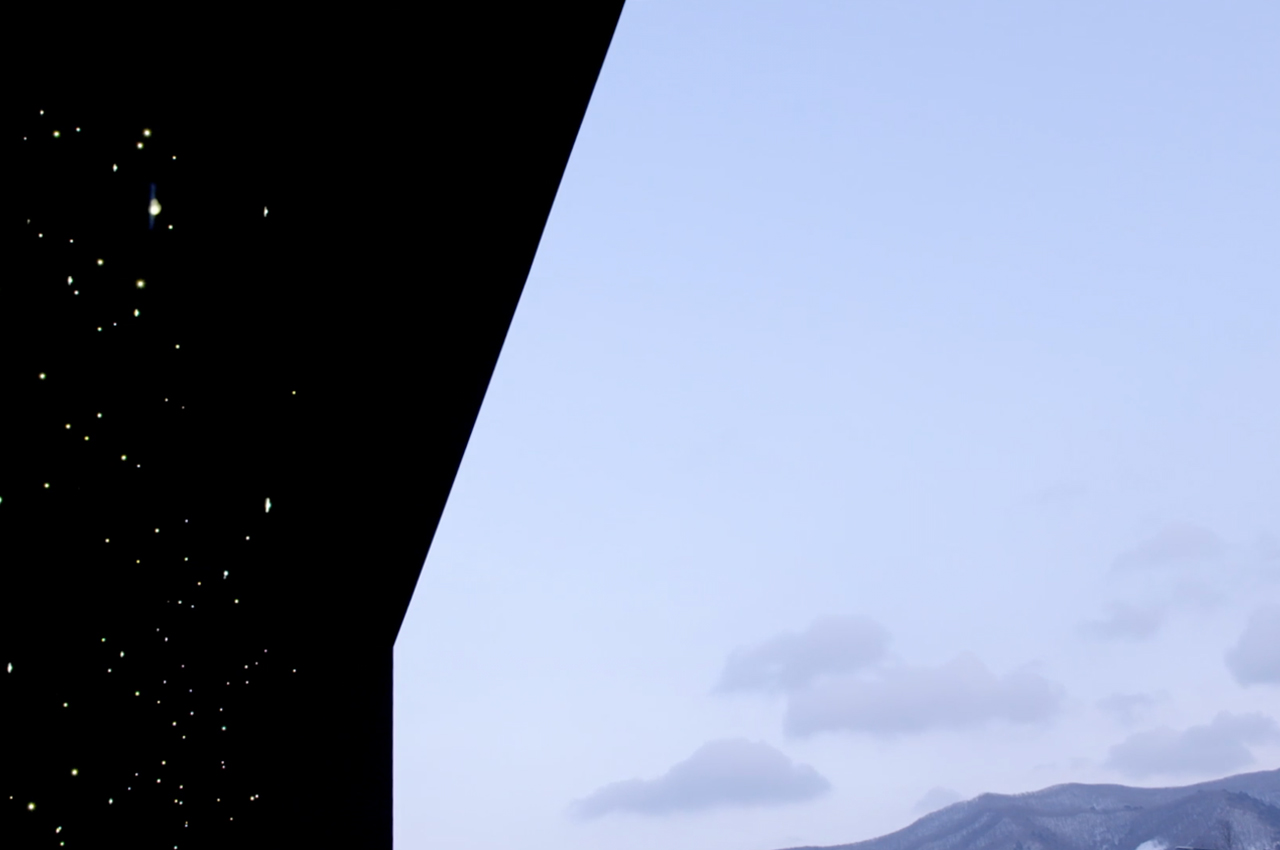 15
February, 2018
15th February 2018
British architect Asif Khan has unveiled a pavilion in South Korea that's as dark as outer space, commissioned by Hyundai Motor Company.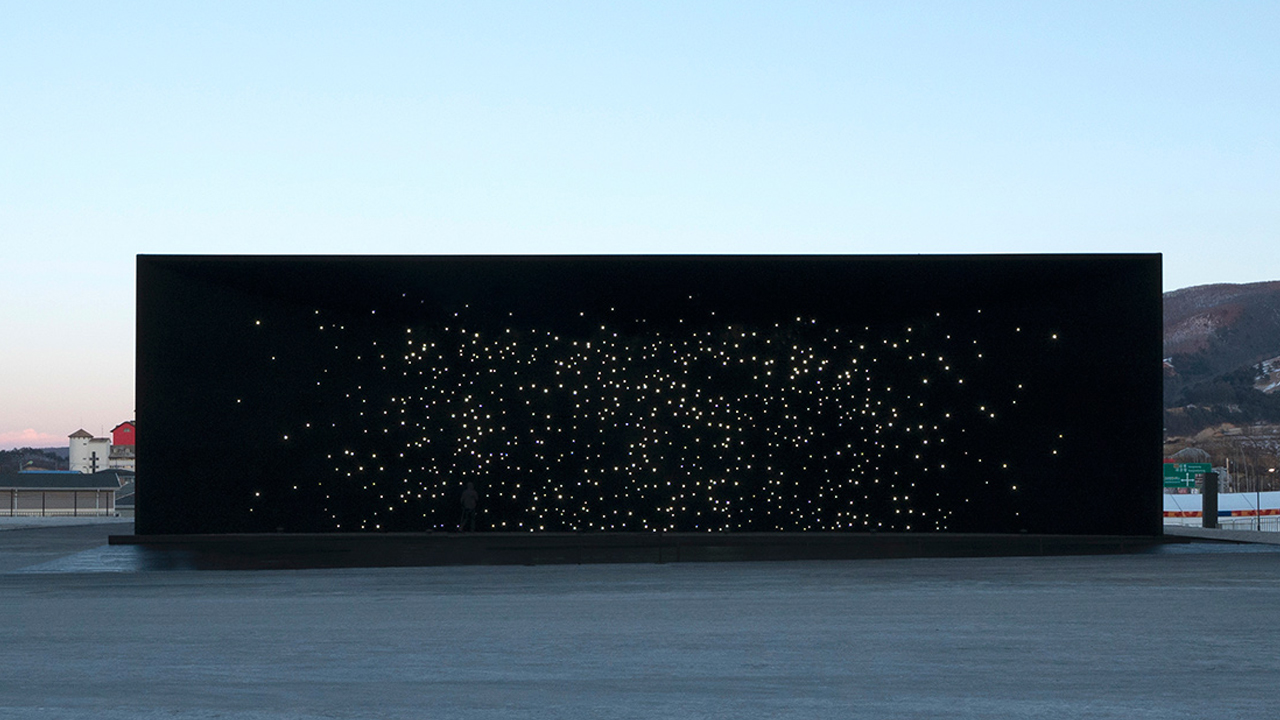 Play video
In Pyeongchang, architect Asif Khan has installed a super-black pavilion for the Winter Olympic Games in South Korea. Khan describes it as the "darkest building on earth" by virtue of the fact it has been sprayed with Vantablack VBx2, a substance that absorbs over 99% of light.
Vantablack VBx2 is so black that from afar, the pavilion looks like an empty void – "a window cut into space," Khan told Dezeen. "I'm interested in that feeling of the sublime when you pull back the curtain of reality. It's a different way of experiencing architecture."
Up close, it's possible to discern tiny white lights protruding like stars, and Khan believes the sensation of gazing into infinity is almost too much for the human mind to make sense of. Inside, a dark corridor leads to a futuristic white space where 25,000 tiny water droplets hurtle around like giant atoms.
The installation represents an unusual cross-pollination of architecture and science. Khan worked directly with scientists at NanoSystems to develop Vantablack VBx2 – a more versatile pigment than its predecessor, Vantablack.
"It's a different way of experiencing architecture."
He also worked closely with Hyundai Motor Company, which commissioned the pavilion as part of its global art initiative. Khan needed to highlight Hyundai's Hydrogen Fuel Cell technology, which is why the stars outside represent the thermonuclear fusion of hydrogen into helium; while inside, droplets represent atoms of hydrogen bonding with oxygen to form water.
Khan is no stranger to brand collaborations, working with MINI to install forest-like plant boxes across east London, and with Coca Cola during the 2012 London Olympics Khan to design a giant beat box.
Not everyone will love Khan's giant black void – the pavilion's pitch-black footprint on Pyeongchang's horizon is hardly subtle. But as a temporary installation designed for the Winter Olympics, this multi-sensory experience cleverly draws attention to Hyundai's technological prowess using a technology as humble as paint.