Cult Korean eyewear label Gentle Monster takes on London
by The One Centre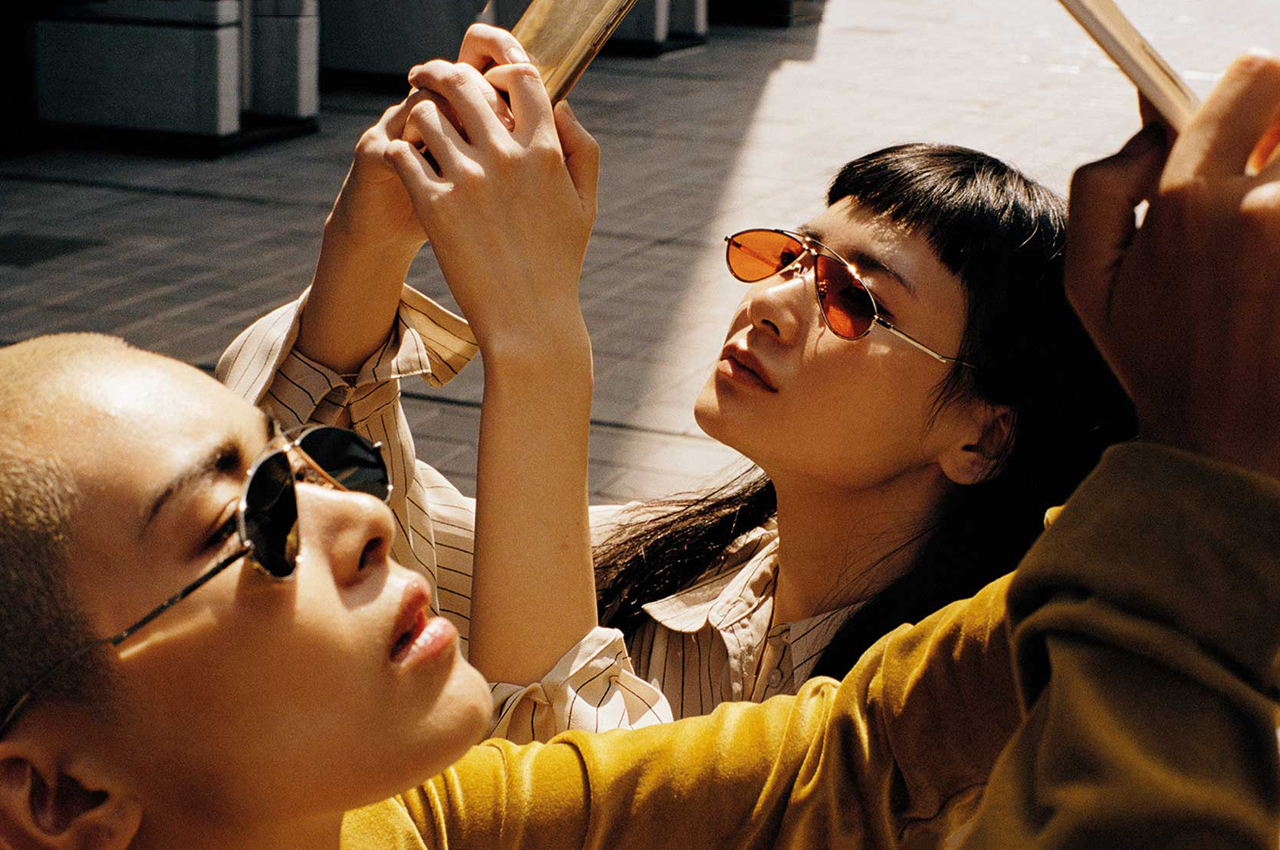 14
August, 2018
14th August 2018
Gentle Monster has opened a store in London inspired by kung-fu fighting aliens, cementing its status as a cult Korean eyewear label that's taking on the world.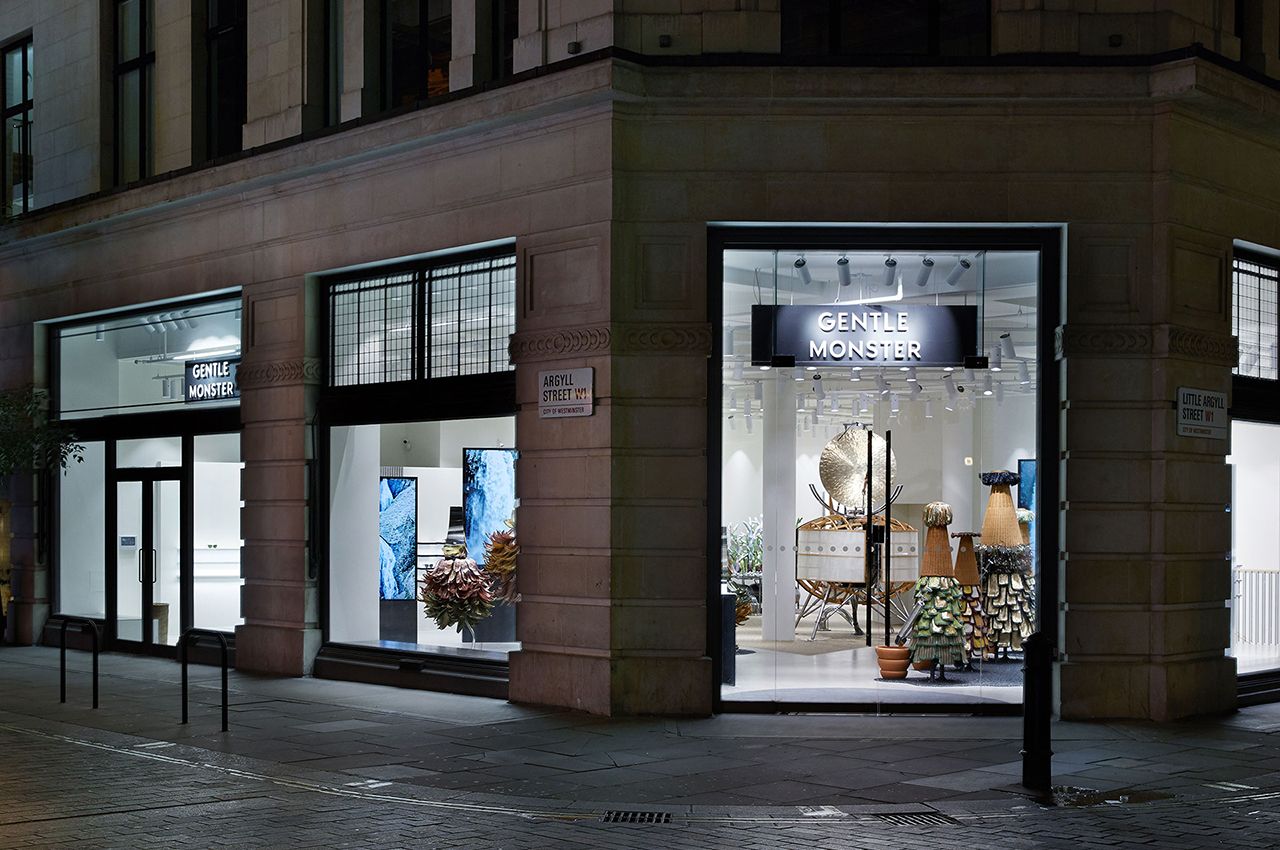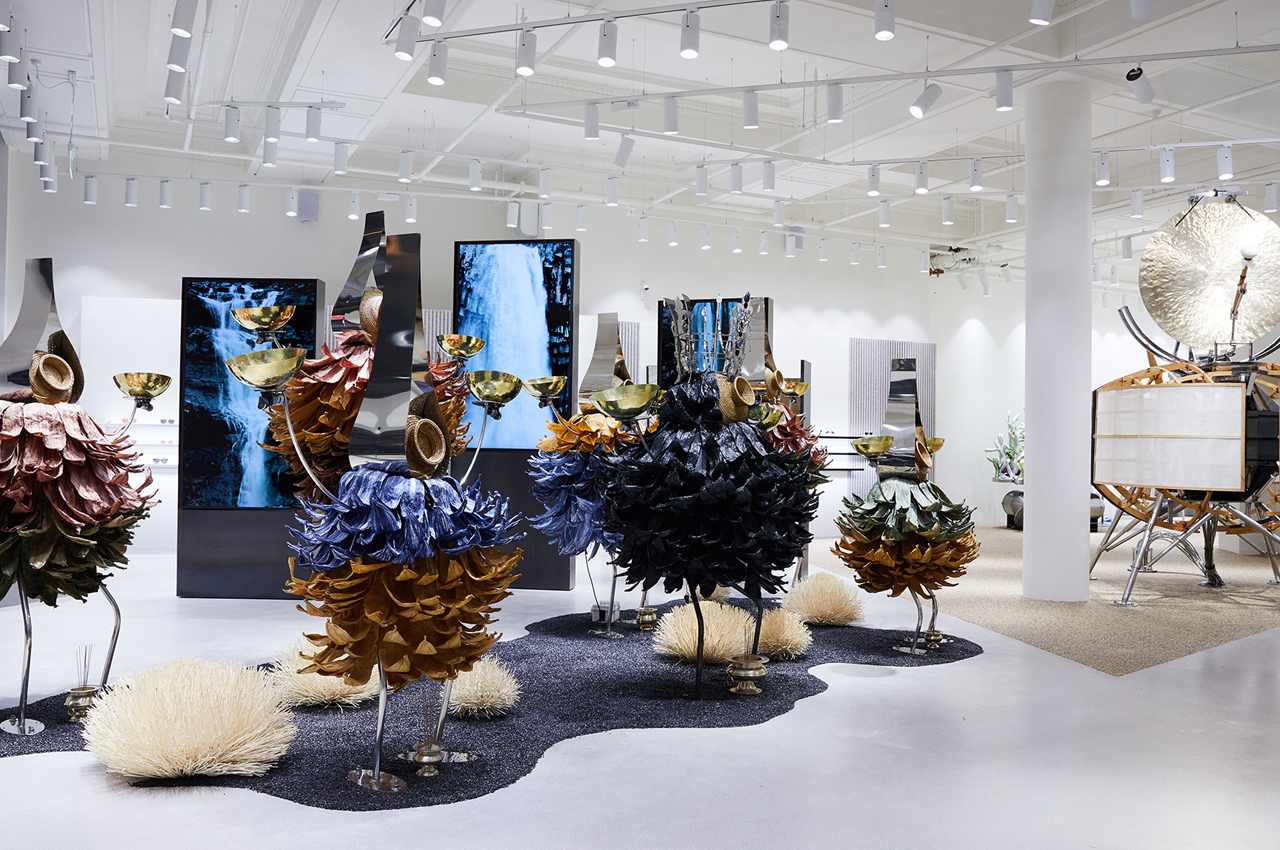 Last month, Gentle Monster opened its first store in London. Inspired by an alien planet, it features mystical creatures made of layered raffia and fabric petals. The creatures jerk to life every three minutes when a gong echoes around the space, enchanting customers and luring them deeper into the store.
According to Wallpaper, every Gentle Monster store is "a unique multi-sensory environment, complete with a fragrance and soundscape."
In Singapore, its store is inspired by the philosophy of Nietzsche. Its Los Angeles store, which opened last October, is all about harvest time, featuring a kinetic installation by artist Jung Uk Yang. At the brand's flagship store in Hongdae, Seoul, a rotating art installation transforms every 25 days.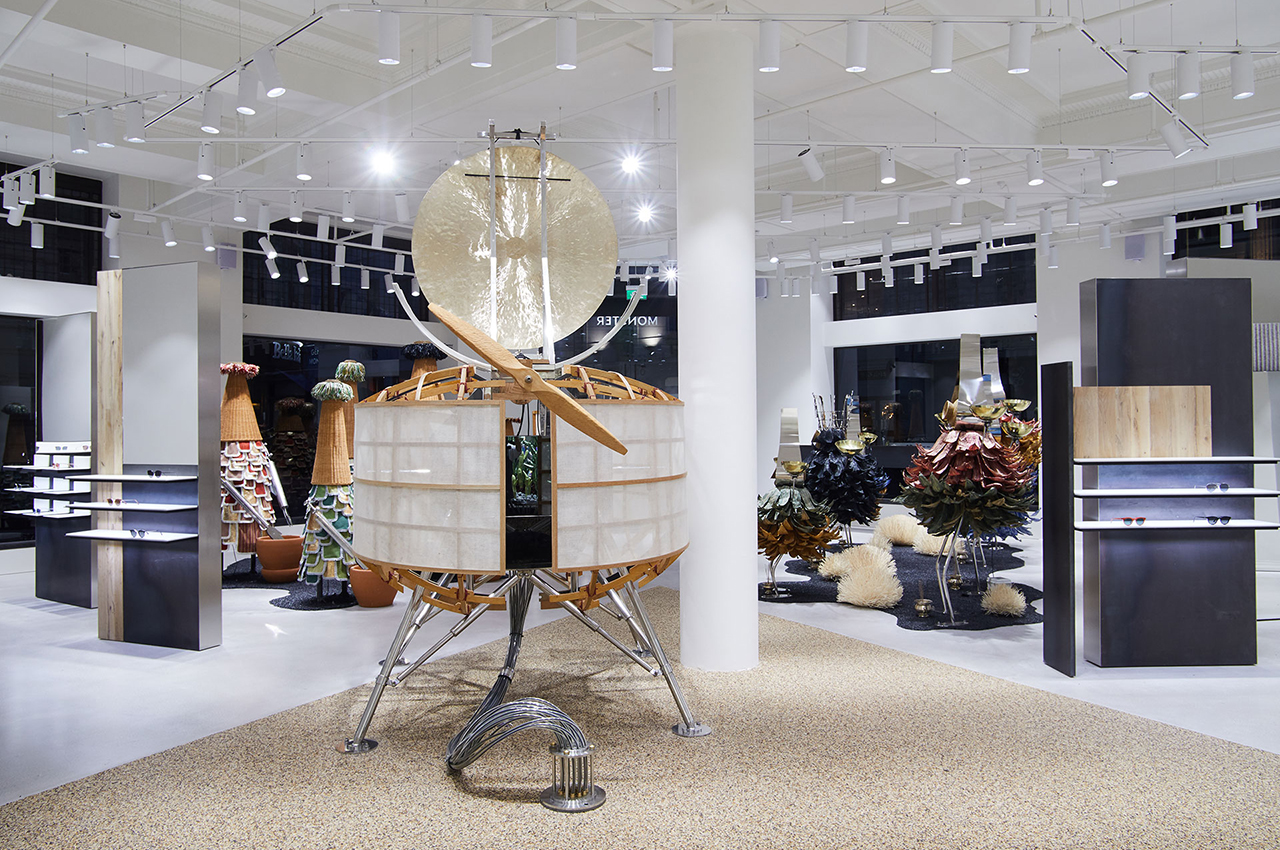 Despite having their own theme, Gentle Monster's retail stores do share something in common. They all look like contemporary galleries, where eyewear is displayed among larger-than-life sculptures and installations. Gentle Monster releases 140 new styles every year, and its frames are displayed sparsely on almost-barren shelves, creating the impression that its products are scarce – therefore worthy of a luxury price tag.
Its experimental retail strategy is playing a huge role in the brand's success, which is regarded as a "major creative force", according to The Business of Fashion.
"Gentle Monster is a brand that's defying the death of retail."
After launching in 2011, Gentle Monster's revenue grew to $14 million by 2014 and $250 million by 2016. Last year, LVMH invested $60 million and acquired a stake worth approximately 7%.
Queues of people are often found outside its flagship stores – evidence that Gentle Monster is a brand that's defying the death of retail.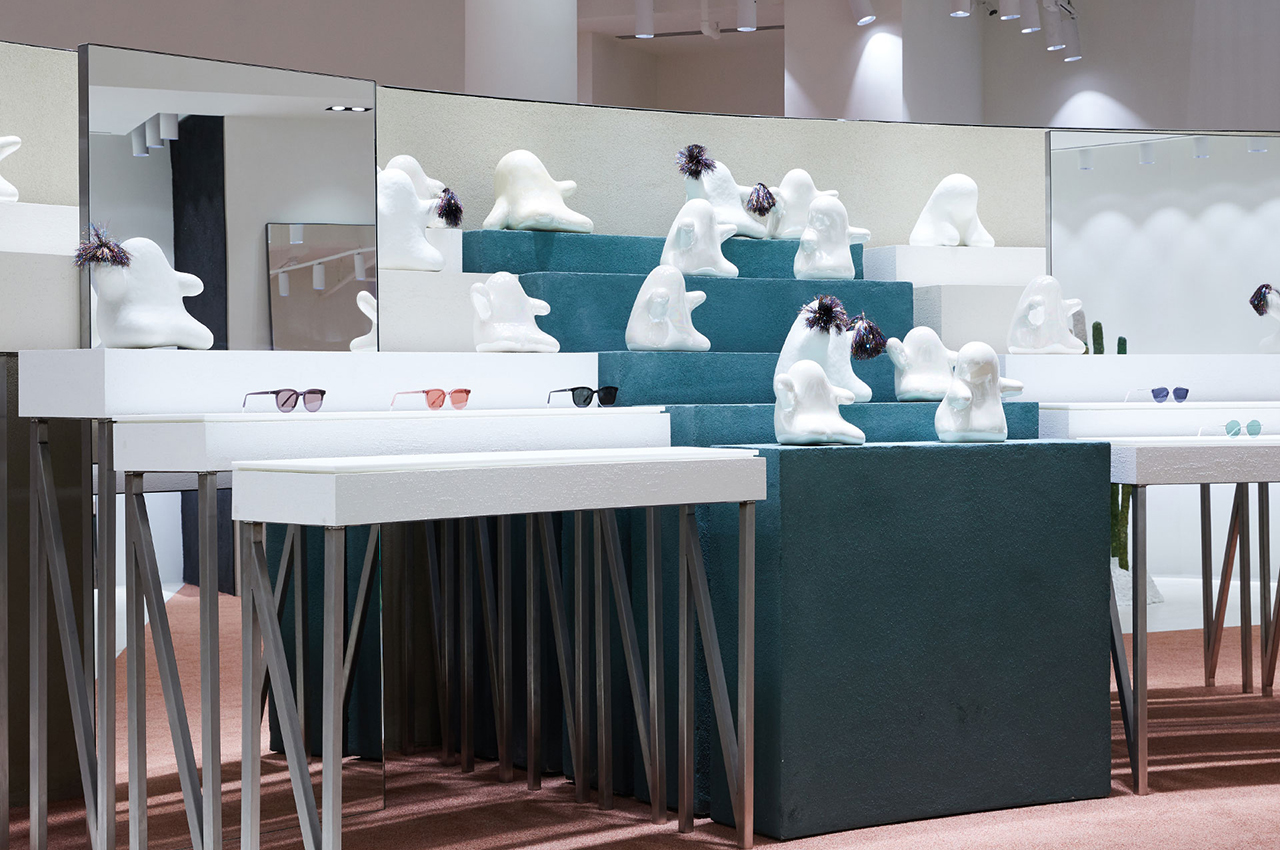 "You would think they are crazy to hold free art exhibitions in the most expensive areas in big cities," notes a report from Aurora Private Equity, which funds emerging companies with prospects of high growth. "But a good flagship store attracts young consumers easily and their shares on social networking services would attract even more."
In other words, the genius behind Gentle Monster's retail strategy is that its stores are perfect for a generation of consumers who love sharing their experiences on social channels. It's the reason Gentle Monster updates its displays so frequently, just like an art gallery – people don't look at the eyewear at first. They're too busy taking photos.
Gentle Monster's philosophy is all about "high-end experimentation".
Its latest capsule collection features bizarre designs like 'Hackerzack', a pair of glasses with a single circular lens that covers most of your face. This strangeness is perfectly depicted in 'Once Upon a Future', a series of four films exploring the brand's favourite dystopian themes.
In the first film, called 'In Vitro', a scientist creates his own species using synthetic biology. The next, 'Alter Ego', presents a future where it's impossible to distinguish humans from their replicas.
Directed by Rei Nadal, with creative direction from Xander Zhou and Gentle Monster, the films provide the perfect sci-fi context for the brand's latest collection.
According to Business of Fashion, each pair of Gentle Monster's sunglasses embodies "a duality of being" or a sense that we're all hybrids. This makes Gentle Monster less an eyewear brand than a means of experimenting with your own identity in a playful yet elegant way.
Hankook Kim, Gentle Monster's founder and chief executive, says the company's experimental ethos will stretch perfectly to other categories beyond eyewear.
"Gentle Monster started out as an optical company, but the goal is to make it a creatively disruptive corporation. Brand really is the genuine tool," he told The Business of Fashion.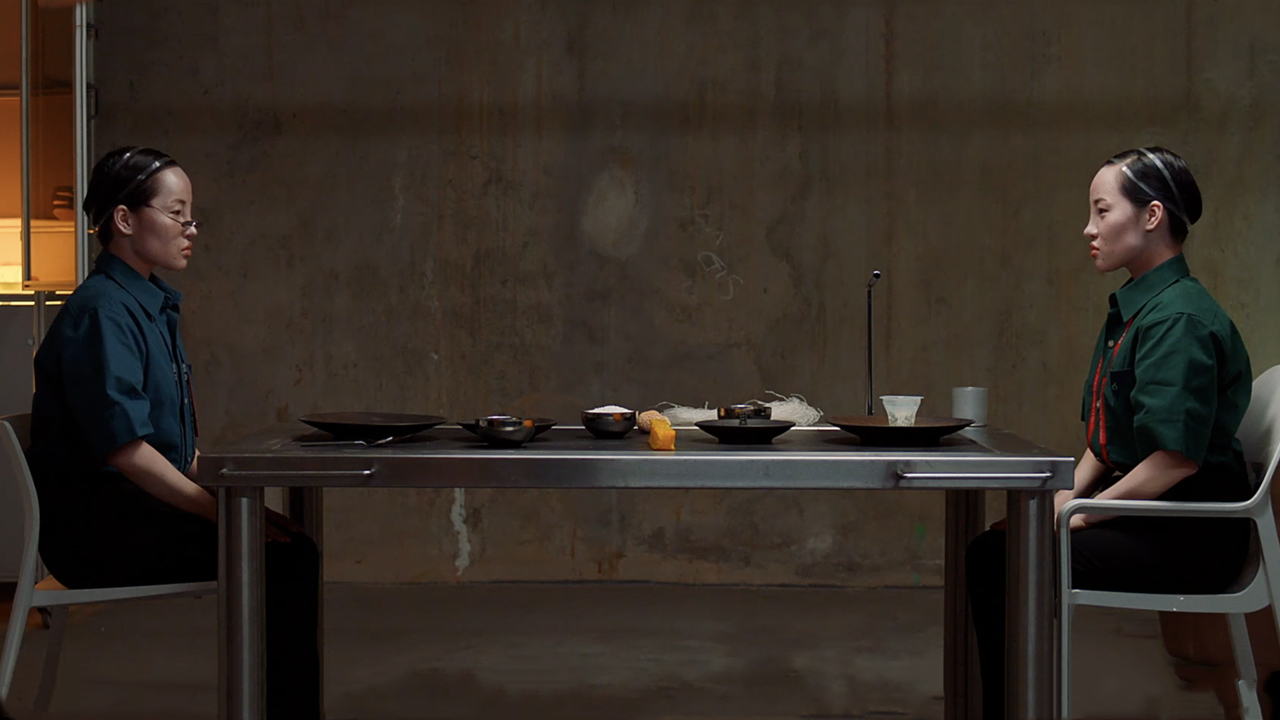 Play video
Why It Matters
– Founded in 2011, Gentle Monster is redefining the shopping experience for a generation that's quick to share their experiences on social platforms. It's also defying the rise of online retail by investing in a unique and ever-changing physical experience.
– Its founder, Hankook Kim, understands that people are not so much paying for Gentle Monster products as the ever-changing experiences its brand delivers.
– Gentle Monster is riding "the Korean wave" ('Hallyu' in Korean), a term that describes the growing popularity of Korean culture globally. Its designs are inspired by Asian aesthetics featuring ultra-oversized eyewear with a low-bridge fit. Previously, eyewear was designed for Western faces.
– The brand's collections and retail concepts are often built around dystopian, Sci-Fi fantasy themes as a means of empowering people to embrace their 'hybrid' identity. By designing such eclectic eyewear, Gentle Monster offers both fashion statements and alternative realities.
– Gentle Monsters is likely to expand into other categories, fulfilling its goal to be a "creatively disruptive corporation". By owning its factories, Gentle Monster belongs to a new breed of disruptors that maintain the quality and distribution of their products by controlling the supply chain.