Mobile is at the heart of Nike's House of Innovation stores
by The One Centre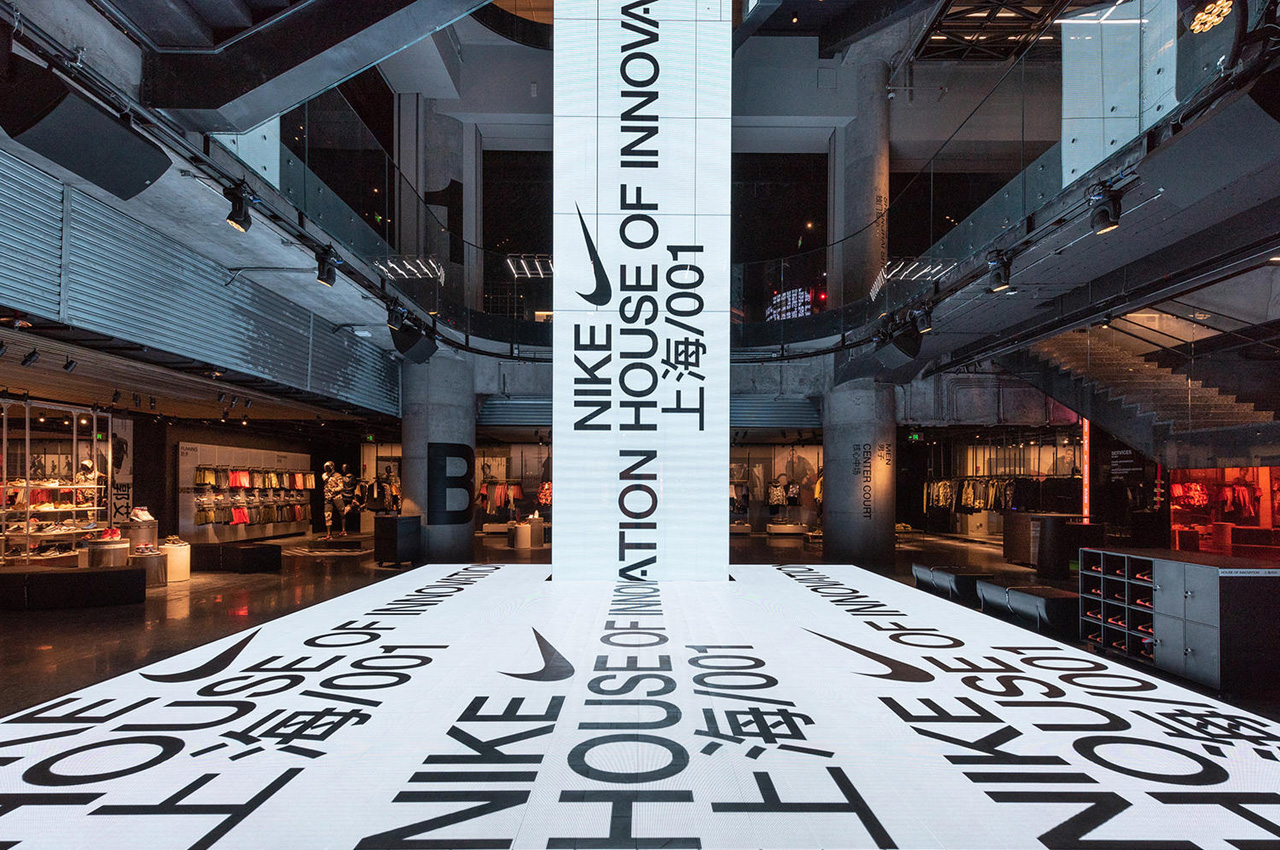 13
December, 2018
13th December 2018
At Nike's flagship stores in Shanghai and New York, selling shoes isn't the primary goal. If you enter these stores and don't spend a cent, that's perfectly okay – so long as you download the NikePlus app.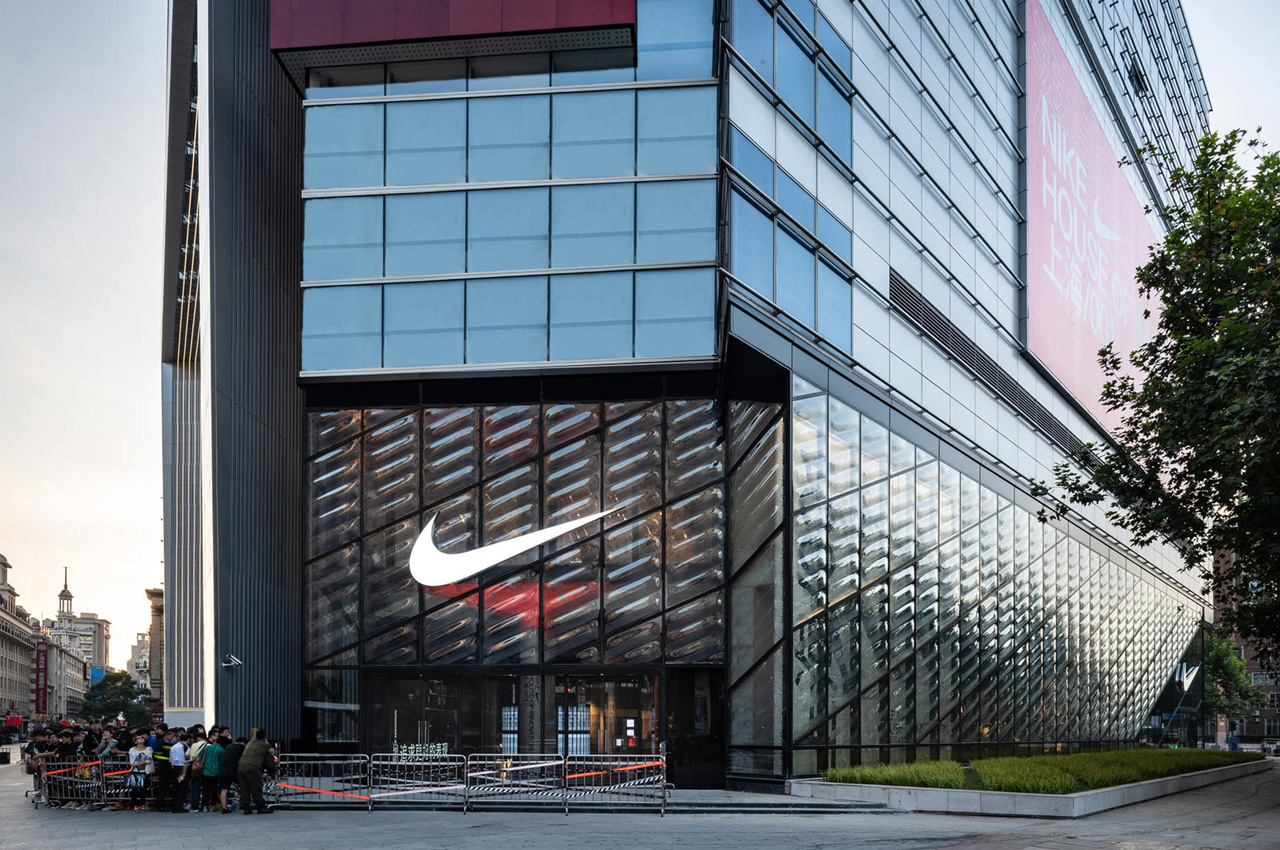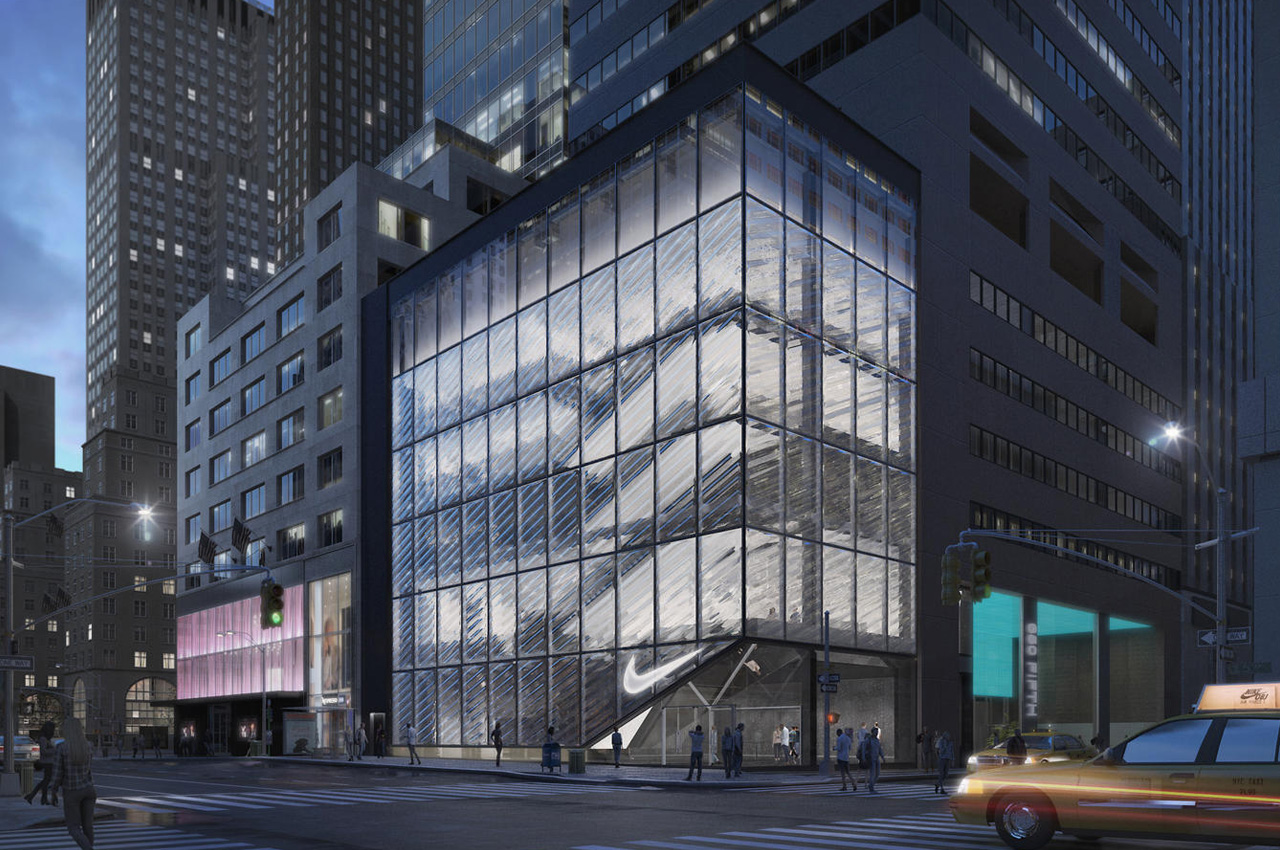 Nike has just opened flagship stores in New York and Shanghai, with a third 'House of Innovation' to open in Paris next year. Mobile sits at the heart of the in-store experience: to unlock the best offers and service, you'll need to download the NikePlus app first.
Nike's decision to unite its mobile and physical experiences is backed by compelling research. NikePlus members spend three times more on Nike.com than regular shoppers, so its House of Innovation stores are designed to convert visitors into NikePlus devotees who shop more often, are more engaged, and spend more on average per purchase.
Earlier this year, Nike tested its mobile-meets-retail concepts at a pop up store in Los Angeles. It found that people who visited in-person spent 30% more, online, afterwards. In other words, bricks-and-mortar retail isn't dead – but its future is fused with digital platforms. Its L.A. concept store also converted six times more visitors into NikePlus members than regular Nike stores in New York.
"The future of brick-and-mortar shopping revolves around your phone."
According to Bloomberg, Nike believes the future of brick-and-mortar shopping revolves around your phone: "The Nike store of the future isn't primarily aimed at driving sales within its four walls, it's more of a front porch for Nike's entire ecosystem."
Nike's New York flagship is called House of Innovation 000, and is spread across six floors. There are signs reminding people to download the NikePlus app at every turn, instantly converting them into members. At the House of Innovation 001 in Shanghai, which opened in October, a new member downloads the app every two minutes.
The app can then be used to skip queues at checkout to make instant purchases via your mobile, book appointments with in-house stylists, or ask for clothing to be delivered directly to your change room or a dedicated pick up area.
The rise of online shopping has inadvertently made the in-store experience less enjoyable. Today's stores are more likely to be under-staffed, with longer queues and crankier salesclerks.
As Fast Company observes: "The sneaker giant has an ambitious new goal: woo people who hate shopping IRL" by making shopping in-store as convenient as shopping online.
Another key driver of Nike's mobile strategy is data. Once you've downloaded the NikePlus app, Nike can track your likes and dislikes. The more it knows, the better it can speak to you directly, and the more you're likely to purchase. It will remember which shoes you tried on or the length of your stride, and suggest new products accordingly.
"There's a logic to pushing shoppers that way," retail expert Wendy Liebmann told Bloomberg. It's not all about the immediate transaction – it's about using data to get to know your customers and bring them into your community, she explains.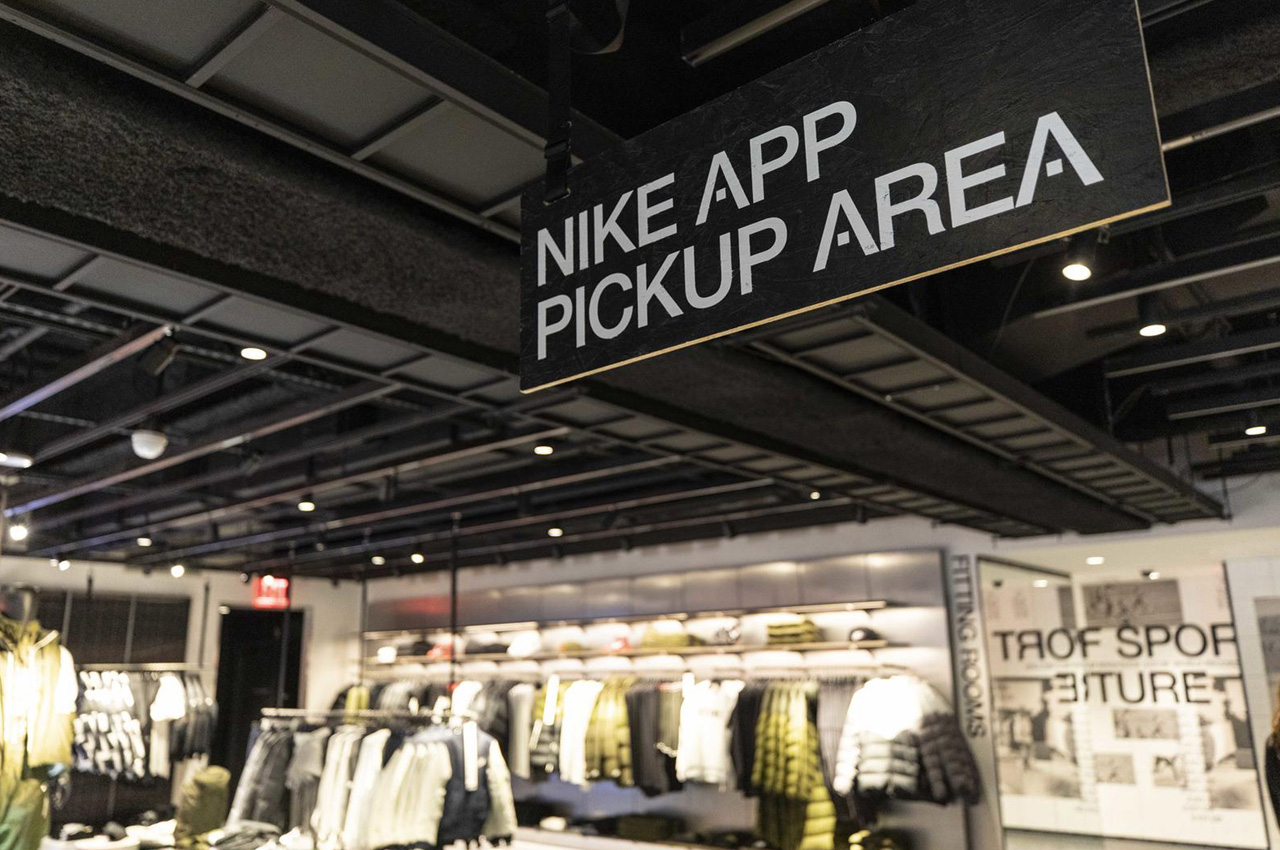 Nike was founded in 1964 and is one of the world's most valuable brands – but it's facing growing pressure from archrival adidas. After reviving its Stan Smith and Gazelle classics, adidas sales grew 25% in North America in 2017 versus just 3% for Nike, beating Nike for "technology, innovation and style".
But Nike is fighting back. In 2017, it announced its 'Triple Double strategy' to double innovation, double the speed of product creation, and double direct connections with consumers by "shaping the future of retail".
Its full-year revenues rose 6% to $36.4 billion in 2017-18, and sales surged by 31% following the launch of its controversial ad starring Colin Kaepernick in September.
Now, Nike is bringing the House of Innovation to a total of 12 cities. By bridging the gap between digital and bricks-and-mortar experiences, it claims these cities will account for over 80% of growth until 2020.
"This is one of our most bold and confident moments on our journey of innovation."
As Heidi O'Neill, president of Nike's direct-to-consumer arm, told Business Insider: "We've watched how consumers shop online, and we think there's a lot of amazingness there that we can bring to a physical shopping experience … This is one of our most bold and confident moments on our journey of innovation."
Adam Sussman, Chief Digital Officer at Nike, is also confident that the future of retail is all about bringing mobile and physical experiences together. "We really believe that we are leading and innovating the future of modern retail. And this store is our most immersive and experiential yet."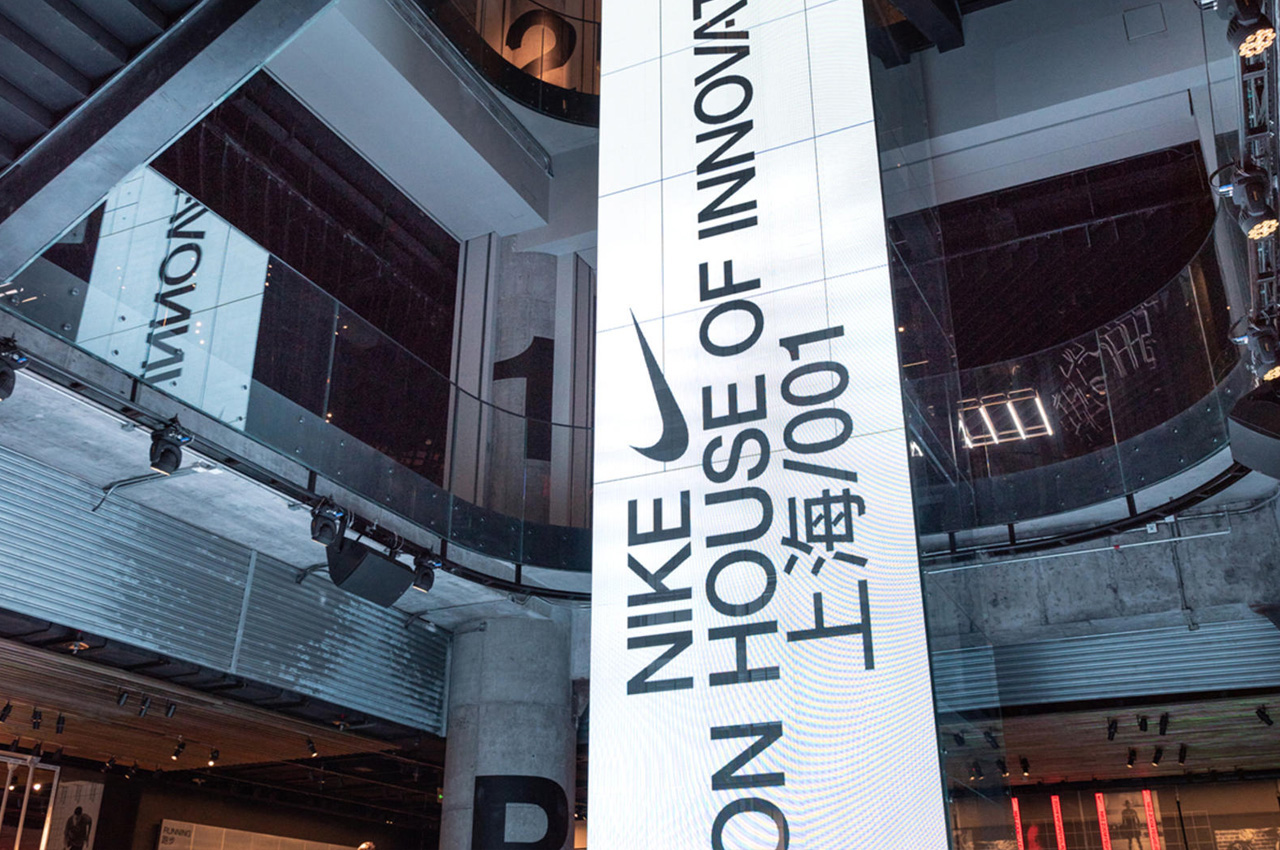 Why It Matters
Nike's House of Innovation stores bring the convenience of online shopping into the physical world.
Stores of the future won't be designed primarily to drive transactions. They will use technology to draw customers into a brand's community as members who receive exclusive benefits – and spend more as a result.
Apps are becoming critical to the in-store shopping experience. Not only do they improve the shopping experience by enabling instant, cashier-less purchases, but they allow brands to collect data and target their communications accordingly.
Retailers are now competing with entertainment in a fragmented media landscape. To attract shoppers with short attention spans, stores of the future will have to be as responsive and personal as possible.
Nike's House of Innovation stores are hyper-local, offering Shanghai-only and New York-only products.
Nike's flagship stores also build on the success of NIKEiD, a service that allows customers to customise their own Nike shoes and is now a key driver of direct-to-consumer sales. Each store offers "unparalleled personalization" through the Nike Expert Studio and Nike by You, where NikePlus members get unrivaled access to gear, enjoy private sessions with stylists, or book one-on-one sessions with a Nike designer to customise select shoes.