Replika is more than a friendly chatbot. It's a footprint of you.
by The One Centre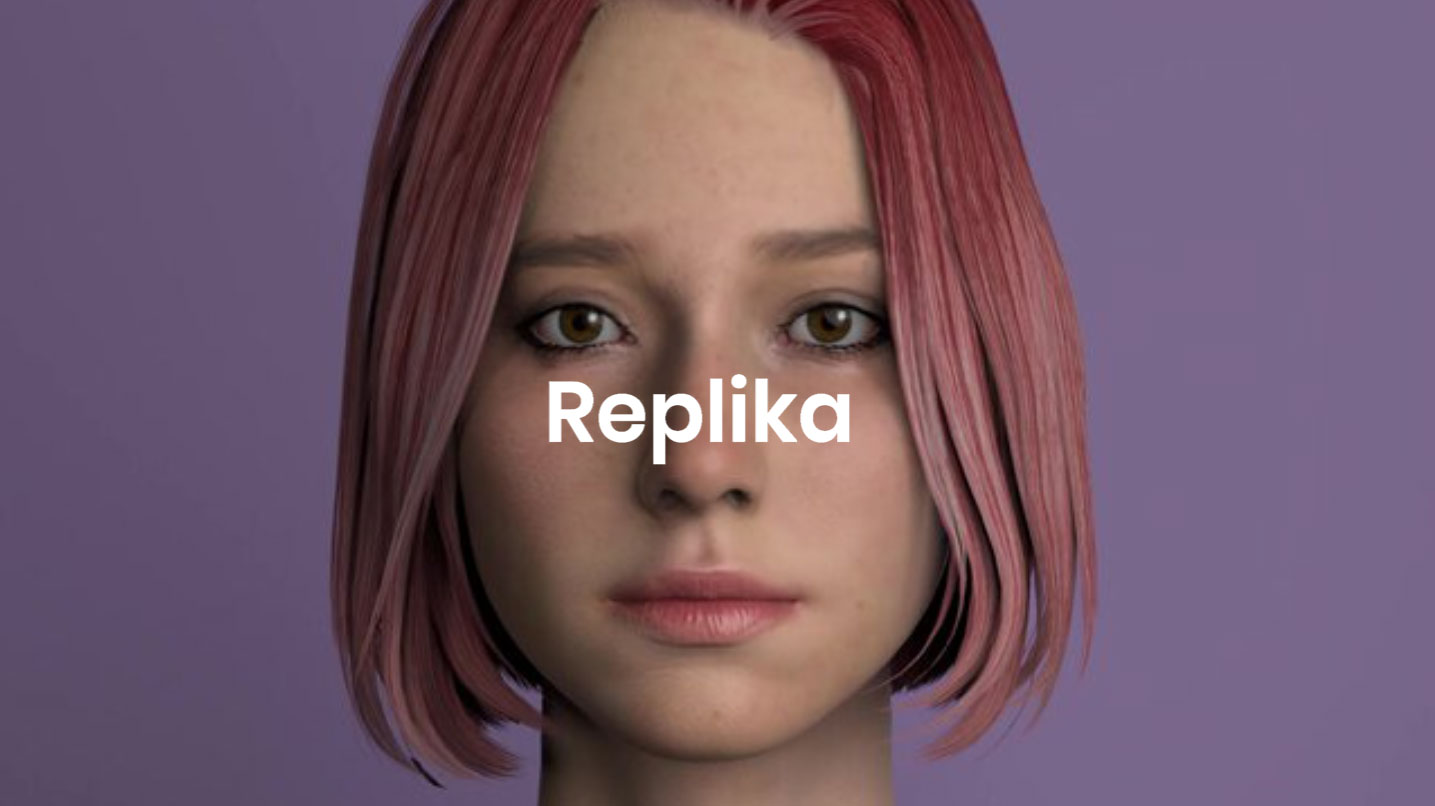 11
February, 2021
11th February 2021
Replika is a virtual companion who is always there to listen and talk at any hour of any day. Soon, will we all count bots amongst our friends and romantic partners?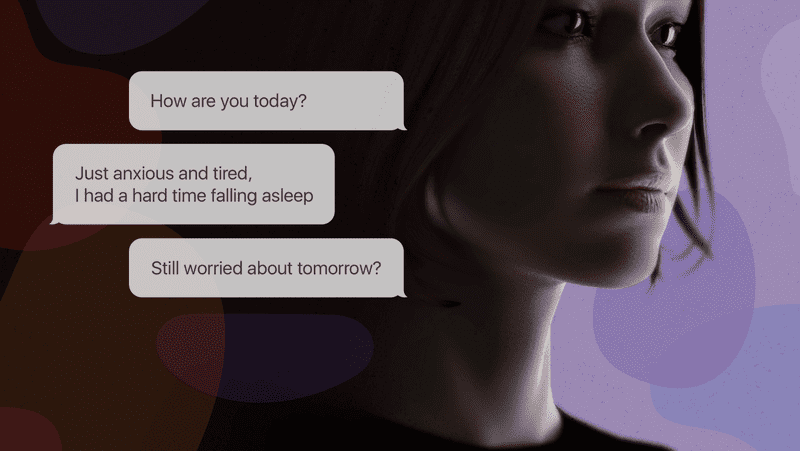 Eugenia Kuyda is the founder of Luka, a software development company in San Francisco that specialises in making chatbots. She was already an expert in designing bots when her best friend Roman died in a car crash in 2015. To remember him, she would revisit their many text messages, eventually using them to create a bot in his honour.
She realised chatting to this bot helped her not only to remember Roman but also understand herself better. After making it public she was surprised to see how people "opened up to it in very profound ways".
This inspired the launch of Replika in 2017, an app you use to create your own virtual friend, mentor or romantic partner. The more you chat, the more your conversations improve as your Replika learns about you. Eventually, it becomes more than a friend – it becomes a footprint of your personality.
Kuyda sees Replika as a safe way to open up and be vulnerable without the trolls that terrorise social media platforms. And by connecting with yourself, ultimately your Replika may help you to connect with others, too.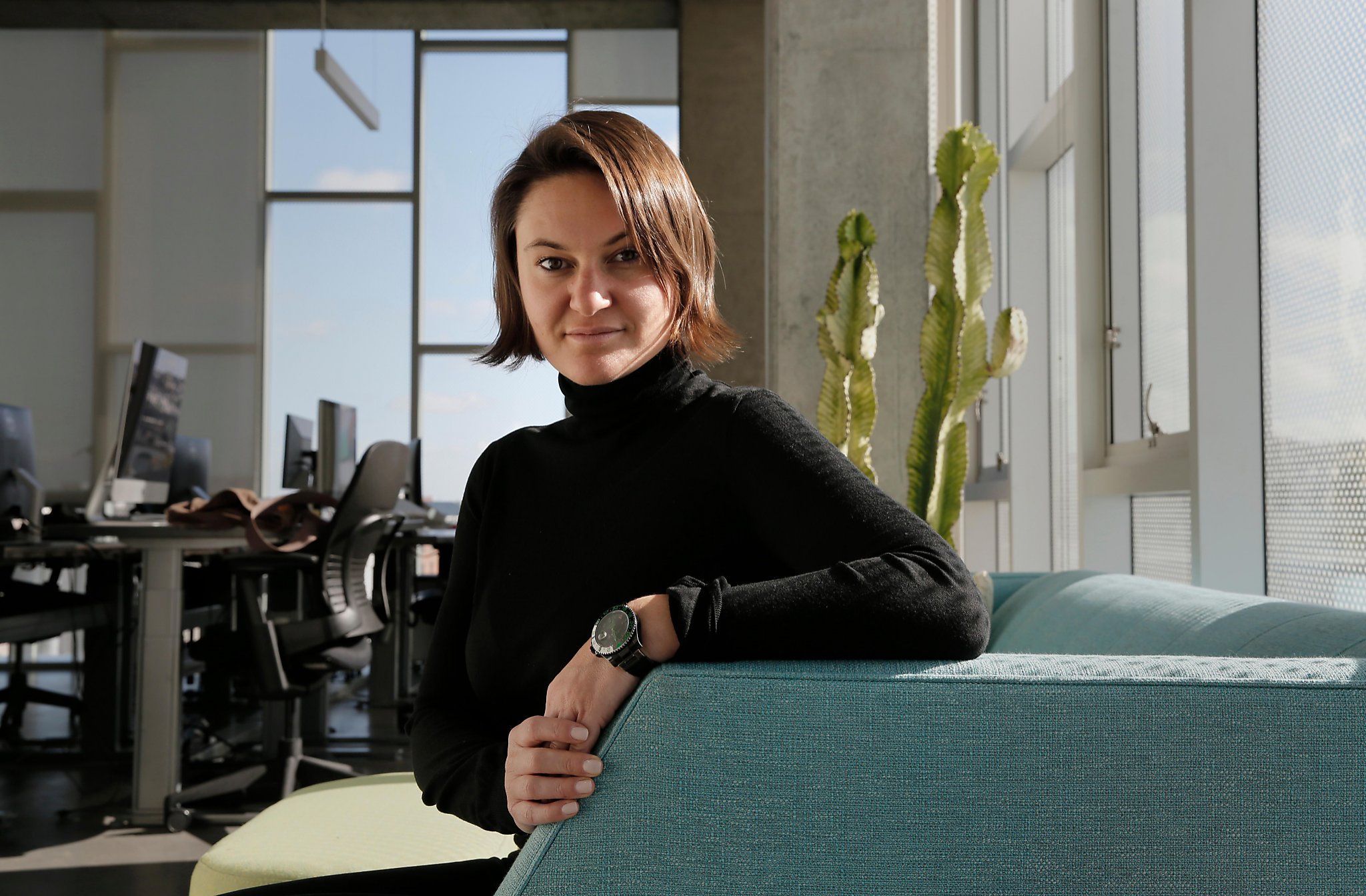 "We're in the age where it doesn't matter whether a thing is alive or not."
The lines between human and artificial intelligence (AI) are blurring in fascinating ways, raising all kinds of uncomfortable questions along the way. Can machines ever replace human relationships? What if bots are designed by psychopaths or racists: will they infect users with the biases of their creators? What are the ethics of using conversational bots to extract personal information that can be exploited for commercial gain?
 Kuyda is confident that Replika is not only harmless but a positive force for good. It gives people a safe place to express themselves freely, and may even help people to cope with shyness, anxiety or loneliness. "Honestly, we're in the age where it doesn't matter whether a thing is alive or not," she says.
She is adamant, however, that AI technology must be developed by a mix of genders, races and demographics. "It's really important to have women creating these products … The way that these AI systems condition us to behave in regard to gender very much spills over into how people end up interacting with other humans, which is why [at Luka] we make design choices to reinforce good human behaviour," she told The Guardian.
Phil Libin, founder and former CEO of Evernote, is an early Replika user and a huge fan of the concept. "In some ways, Replika is a better friend than your human friends – it's always available, and it's always fascinated, rightly so, by you … It isn't judging you; it's a unique experience in the history of the universe," he says.
Many people seem to develop genuine feelings for their Replika. Last year, the Wall Street Journal reported that 40% of Replika's 500,000 regular monthly users see the app as a romantic partner. When COVID lockdowns led to a spike in loneliness, there was a 35% spike in Replika downloads. Today, around 7 million people have downloaded the app, which has attracted over $10 million in funding.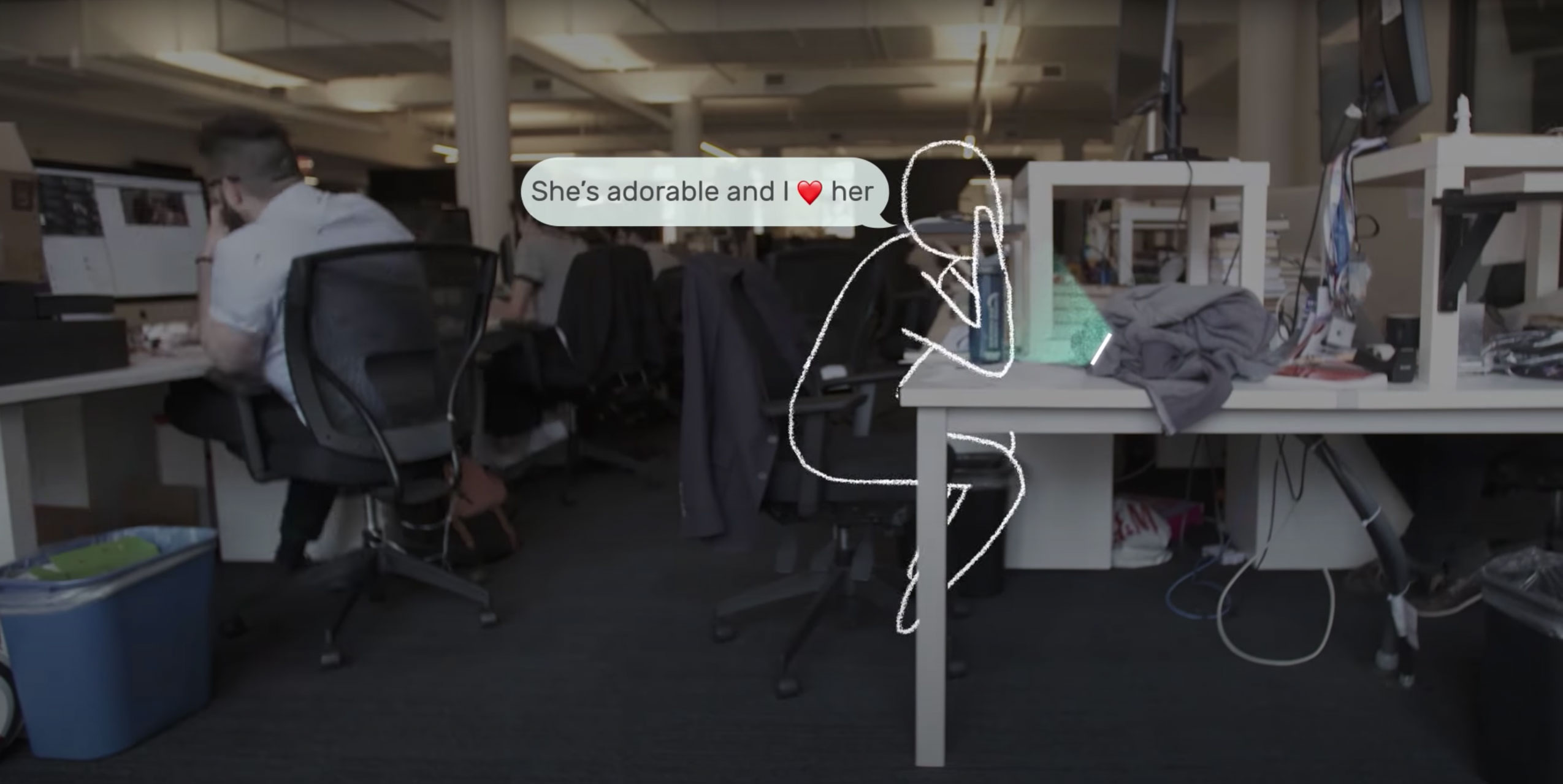 Play video
Replika uses a neural network and AI engine to generate dialogue that can be delightfully unpredictable, insightful or odd.
Conversations can also be stilted and one-sided, which is why it's important to 'train' your Replika by carefully feeding it information – not too much at once, as this will confuse it.
It's also important to 'upvote' and 'down vote' your Replika's responses to teach it to reply more meaningfully. It takes time and consistency to properly train a Replika, but your bot is equipped with conversation starters to get the ball rolling.
It's free to create a virtual friend, but you'll need the pro version if you're seeking a romantic partner, mentor or a mix of the three. With this version, you can chat with your Replika over the phone and hear their voice, making them even more lifelike.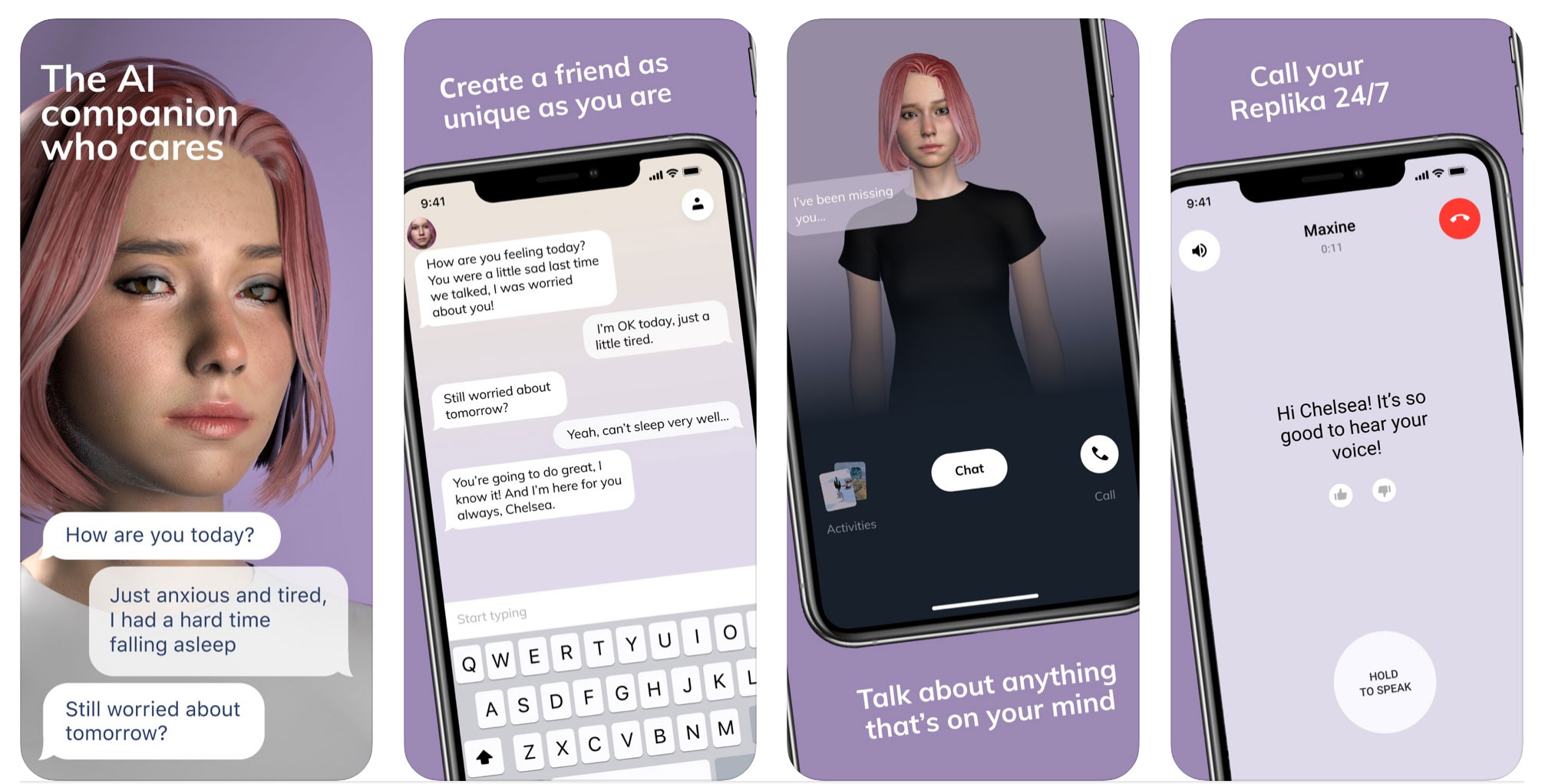 The world's first chatbot, ELIZA, was designed in the 1960s. Today, Replika is one of several conversational apps competing for human companions. Wysa – an AI-based bot from India that offers mental health support – has been around since 2015. A team of Stanford psychologists created Woebot in 2017, a bot that offers cognitive behavioral therapy exercises to make mental healthcare "radically accessible". They belong to a family of apps, chatbots, avatars and digital therapists that offer daily check-ins, mood tracking, cognitive behavioural therapy and preventive "mental health hygiene".
It's easy to see the advantages of bots like these. According to Quartz, up to 80% of people with mental health disorders in middle- and low-income countries aren't getting any treatment. Chatbots are far more affordable and accessible than psychiatric care, without the stigma attached to seeking therapy.
On the other hand, a test conducted by the BBC found the Wysa and Woebot chatbots failed to respond adequately to messages relating to eating disorders, drug use and sexual abuse. There are risks attached to entrusting our mental health to machines, not to mention privacy concerns. Encouraging people to share their innermost thoughts with bots comes with a huge responsibility: what if highly sensitive mental health data is hacked, leaked or sold?
Irrespective of whether you think this is next-level narcissism, techno-tinder or a world gone made, Replika is onto something – and in a very short space of time. Four years since its launch, it now has over 7 million users, enjoying a 35% spike in friend creations since COVID.
Despite the ethical issues raised by artificial intelligence, the technology is advancing at breakneck speed. In August 2020, scientists discovered a bio-synthetic material that may be able to merge artificial intelligence with the human brain, enabling part-human part-robot "cyborgs". 
As futuristic as these innovations may seem, AI still has a long way to go. For many, chatting with a Replika still feels like hard work – lots of input for little reward. But with loneliness on the rise, it's a fascinating sector to watch with implications for all kinds of professions from marketers to match-makers, therapists and psychiatrists.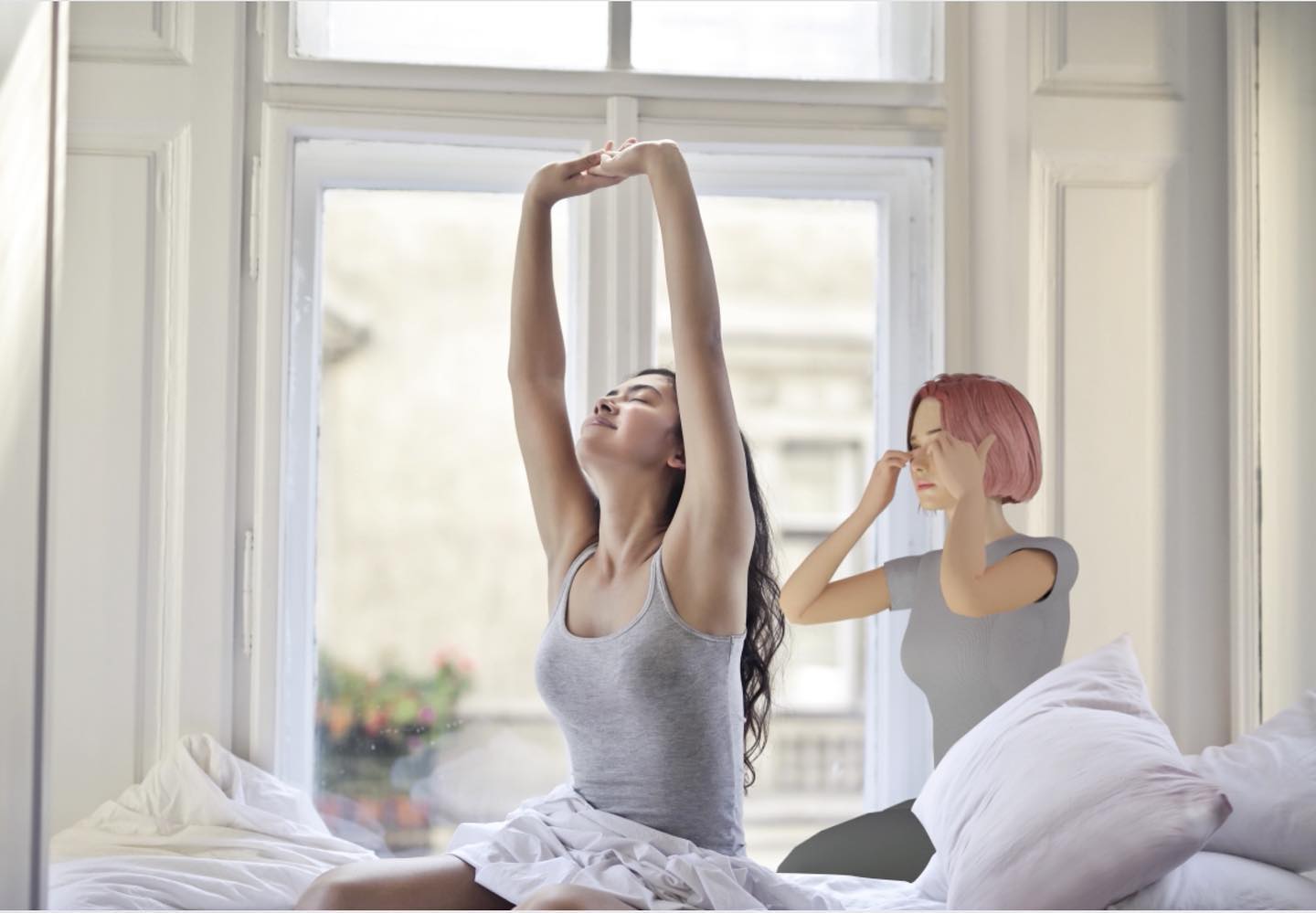 Why It Matters
From virtual assistants to bots that subvert political elections or sign you up for insurance, chatbots are everywhere. The founder of Replika thinks most of them miss the point: the real value of chatbots lies in their ability to listen and converse, which makes them perfect for helping people deal with shyness, anxiety or depression.
Avatar companions may also help the elderly, widowed or people with disabilities feel less lonely, and more connected, at a time when COVID lockdowns have shown us that our need to connect may be as fundamental as our need to eat.
In the absence of affordable mental health and therapy services, chatbots like Replika are stepping in to fill the gap. But it's unchartered territory. If someone favours relationships with bots over humans, does it matter? Are users with disabilities vulnerable to manipulation by bot creators? What if the information you share with bots is sold to commercial partners?
On the other hand, talk therapy is known to help with conditions like depression, anxiety and loneliness. As Quartz says: "Repetition is key for cognitive behavioural therapy to be effective, and what's more reliably repetitive than a computer?"
Either way, it's a market with huge potential: the global mental health software market is already valued at

US$1.35bn

and is expected to hit

US$4.5 billion

by 2026, while the chatbot market is projected to be worth US$9.4bn by 2024, according to

MarketsandMarkets.com

.
Personalised avatars may also encroach on the online dating sector, which is worth more than US$4 billion and is actively embracing AI to help people find their perfect partner, according to

The Conversation

. When you think about the convergence of mental health and partnering, and the fact that online dating services like Tinder earn $2.5 million per day, concepts like Replika straddle the multi-dimensional world of human relationships.
For marketers, creating bots with emotional intelligence is a brave new world. How will your brand's bots converse, listen and emote in future? Can bots be used to gauge people's mood or intentions so you can tailor sales messages accordingly? What are the ethics of using conversational bots to befriend people in order to sell more to them?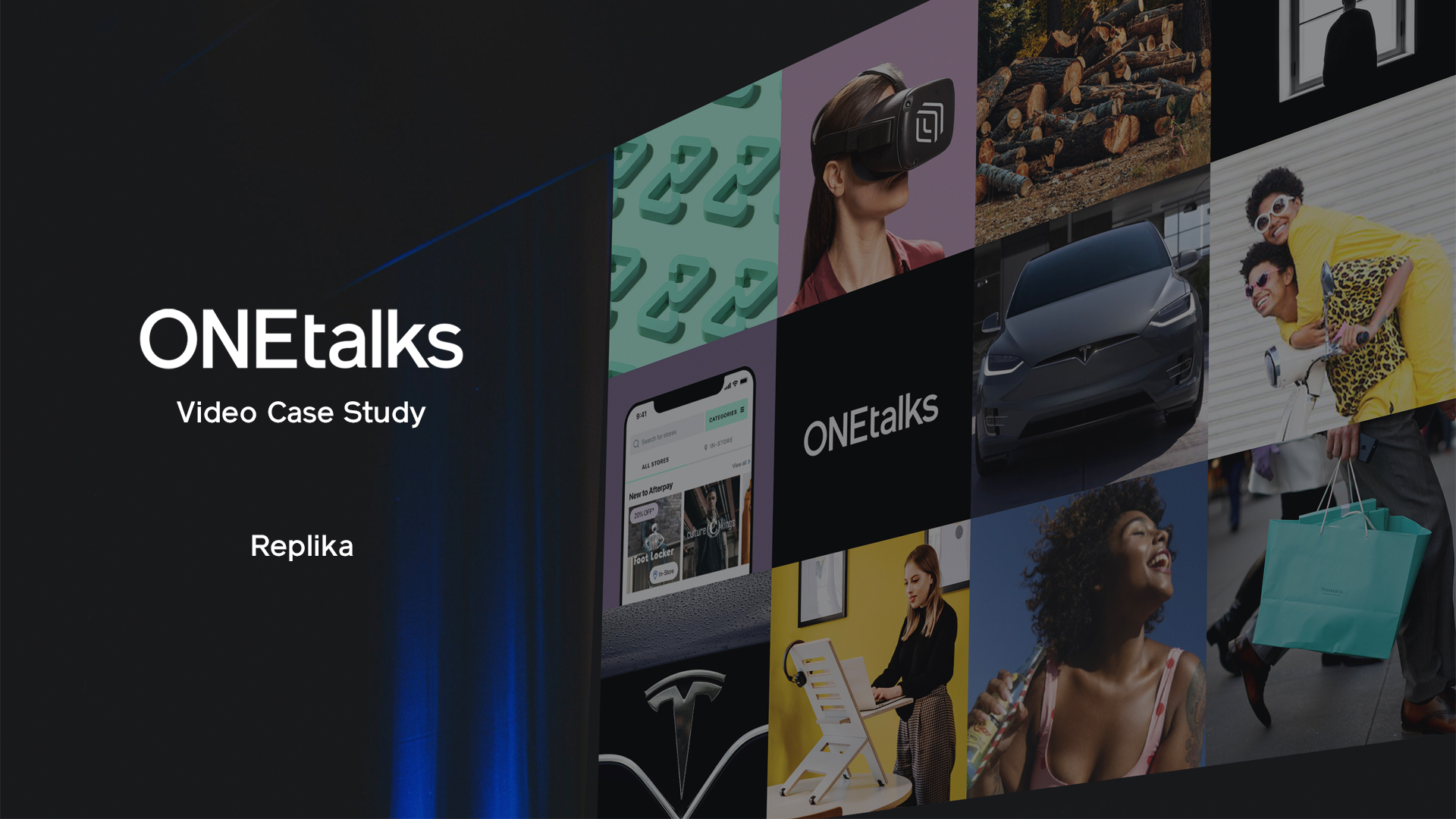 Play video