How Flave's big-flavour proposition is breaking vegan stereotypes.
by
The One Centre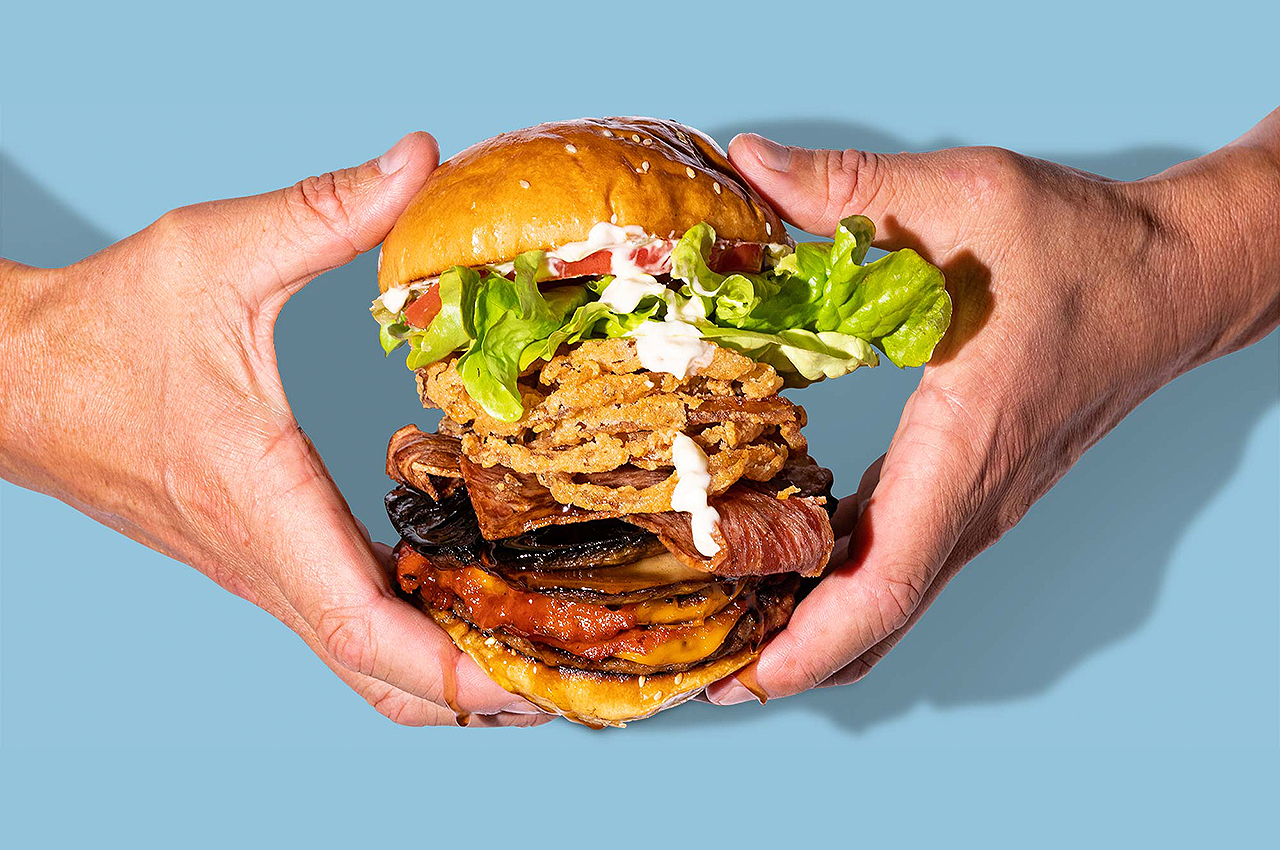 17
March, 2022
17th March 2022
Flave is on a mission to show the world that plant-based eating is not only good for the environment but healthy and great tasting too.

Having opened its flagship restaurant in Bondi, Australia, the brand has big ambitions to take its concept international with plans to open 1,000 locations worldwide.

The plant-based food movement is experiencing a significant cultural moment around the world. The interest in veganism, flexitarians, and plant-based eating is booming as brands such as Impossible Foods, Oatly, and Beyond Meats have captured consumers' attention worldwide.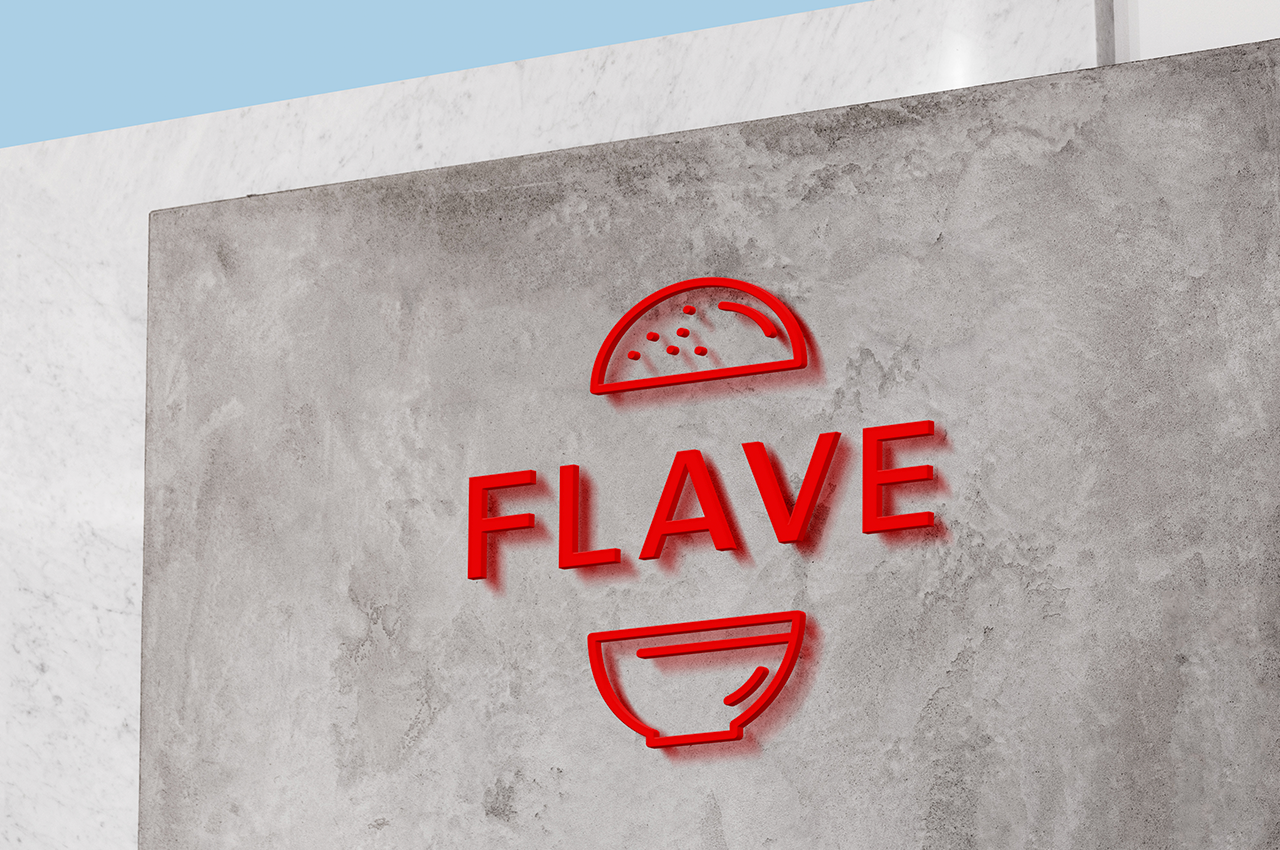 The local market is no exception. Alternative milk and dairy company All G Foods, which last year secured $16 million investment, which was Australia's largest round of seed funding has also recently attracted more investment from grocery giant Woolworths. 
All G Foods and Flave not only share a plant-based vision, they also share shareholders and both companies worked with brand and ideas agency The One Centre to create and position their businesses and brands for local and international markets. 
The interest in the plant-based movement is coming from all sides with investors and consumers seeking out new offerings. Supercharged by this consumer demand for sustainable, ethical and environmentally friendly companies and brands, the plant-based movement has exploded in recent years. The much-publicised ethical issues with the meat, fish and dairy industries – not to mention their impact on the environment – have helped accelerate the plant-based market's growth as consumers seek out sustainable options.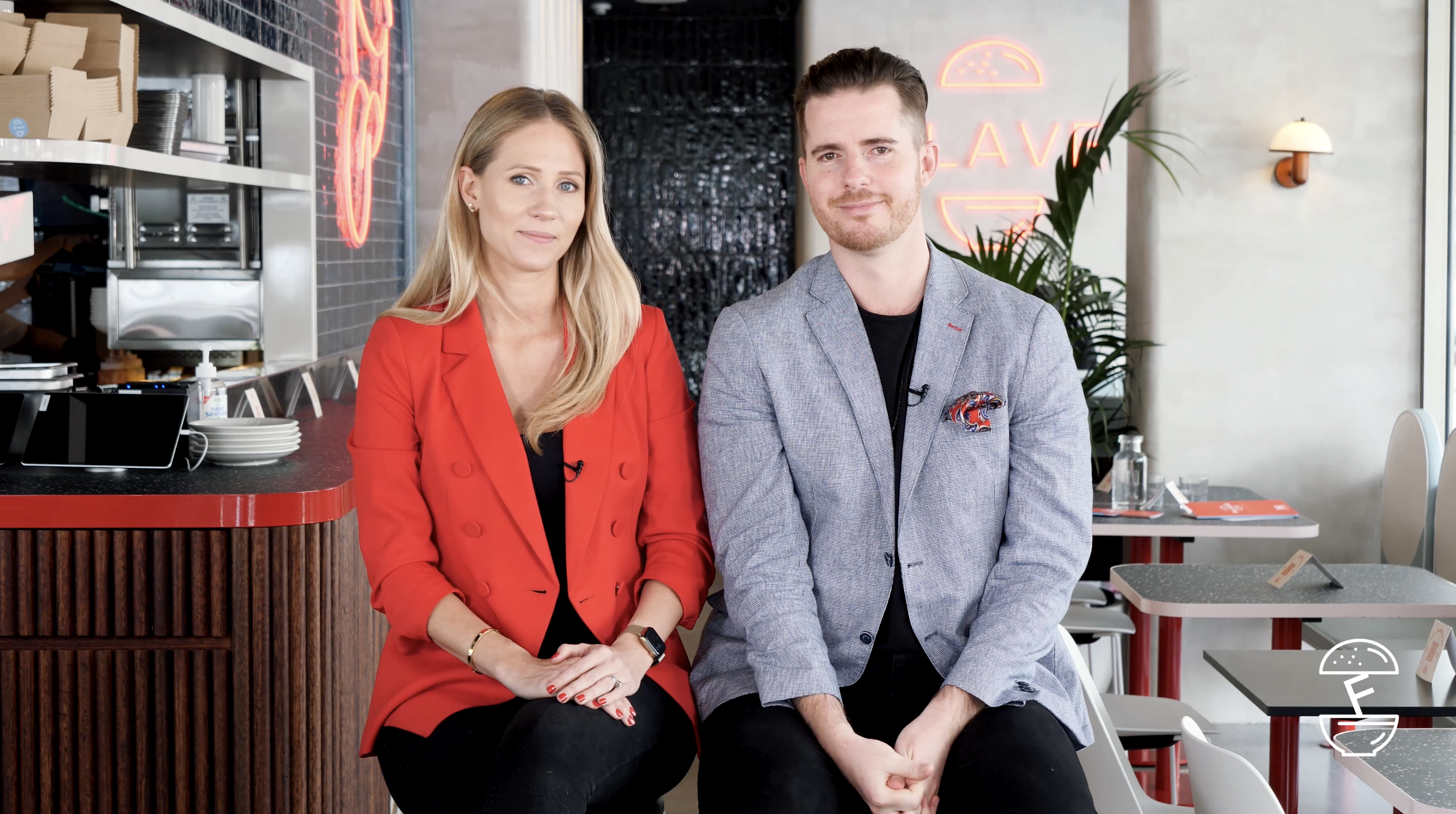 Play video
With mainstream food brands, restaurants and global manufacturers all getting in on the action – McDonald's has partnered with Beyond Meats. It's a similar story for Chipotle, KFC, Pizza Hut, Subway, and other fast-food chains.  
Meanwhile, global giants Unilever and Nestle have launched new brands and created plant-based product lines for existing brands such as Magnum, Ben & Jerry's and Hellman's at Unilever and KitKat, Carnation and Nescafe at Nestle. 
It's a sign of the explosive growth in the plant-based food market, which was valued at $29.4 billion in 2020 and is forecast to grow a whopping 451% over ten years to reach worth $162 billion in 2030. 
The recent supply chain issues have showcased the problems with food systems. This, coupled with the increasing impacts of climate change on the environment, will only place more pressure on food systems – especially animal agriculture. As resources become scarcer, plant-based eating is becoming a necessity in some countries. China has already imposed limits on meat-based industries, which will increase plant-based eating. As other countries and communities introduce legislation, this industry will continue to grow. 
However, while we see products fly off the shelves, we are yet to see a vegan / plant-based restaurant brand go global. Which brings us back to Flave.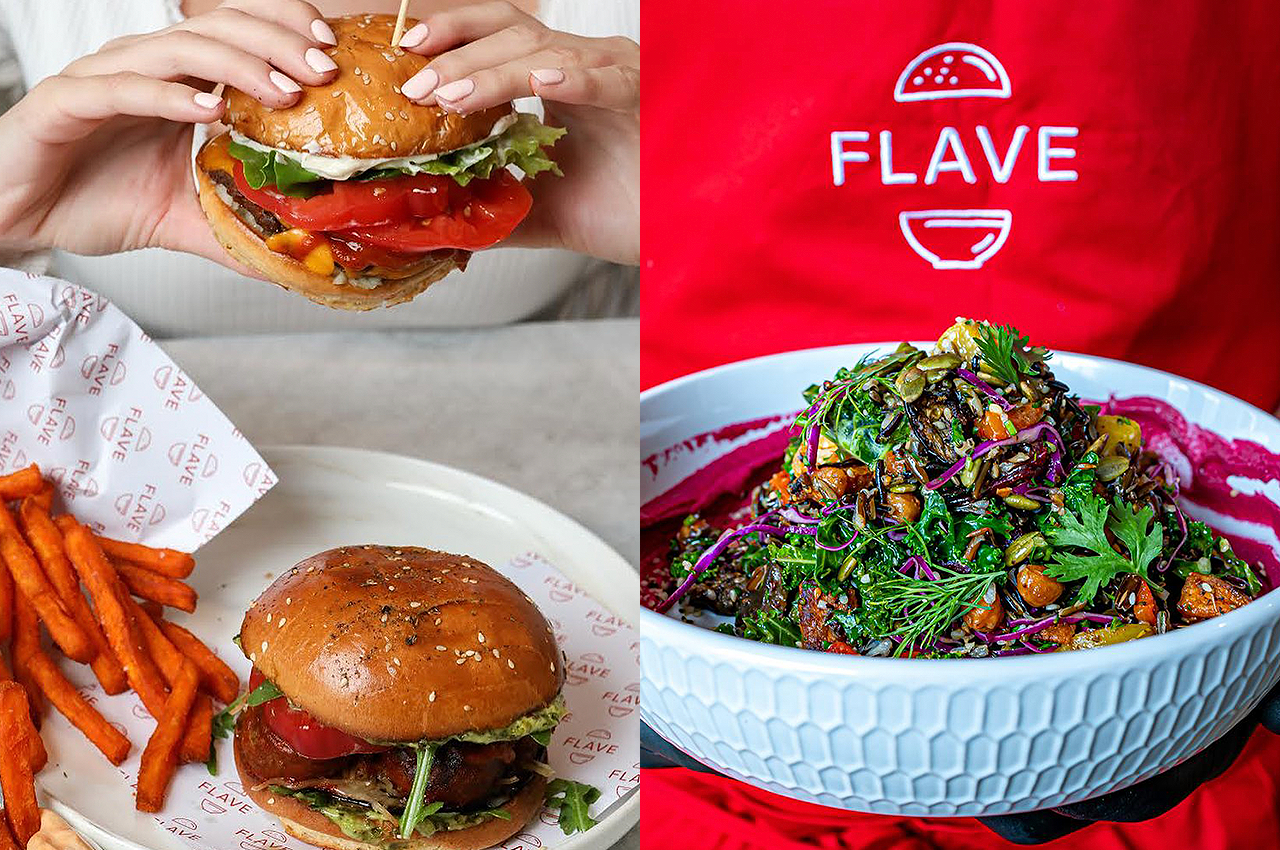 Launched in Sydney by husband-and-wife team Stuart and Samantha Cook, the idea was conceived after a brush with severe illness left Samantha needing to adopt a plant-based diet. The experience quickly highlighted the difficulty of finding healthy, nutritious and tasty plant-based food when eating out at restaurants. 
"We were travelling through South America at the time, and trying to find good tasting, plant-based options was almost non-existent," says Samantha. "You were either stuck with a leafy salad or a really carb-heavy pasta, and there really weren't options to eat a meal out."  
"There was a clear gap in the market," she continues. "Stuart and I wanted to create something that we could eat at all the time and, in doing so, make it accessible to everybody else.  
"Trying to move to a fully plant-based diet is often really hard. You have to be very organised, and you simply can't just go out to a restaurant or cafe without checking the menu… 
"Our vision is to have good tasting plant-based foods available on the run as conveniently as any fast service restaurants like Grill'd or McDonald's or any of the other competitors"
"…It's about making good tasting plant-based foods available conveniently, and that's why we want 1,000 of these around the world." 
With global ambitions firmly in their sights, Flave enlisted the help of Sydney-based brand ideas and innovation agency The One Centre to bring the brand to life and create an identity and positioning that could grow internationally with the brand. The One Centre has significant QSR experience having previously worked with McDonald's to create its 'restaurants of the future' strategy as well as new products, experiences and packaging innovation. The agency works with industry disruptors and transformers and specialises in creating forward thinking brands and helping them grow. 
Flave is the perfect example of this. The One Centre created the name, positioning, branding and brand experience across all customer touchpoints. John Ford, Founder & CEO, The One Centre, who led Flave's brand development across Australia, the USA, Asia and Europe said the aim was to create a global brand that could blend into any market. 
"The Flave brand is focussed on attracting non-vegans to discover the incredible flavour and satisfaction that Flave's menu and experience offers. As our line goes, 'Flave your world. Flave the planet'. We wanted to create a brand that was perfectly at home in Australia but could also translate to international markets," said Ford.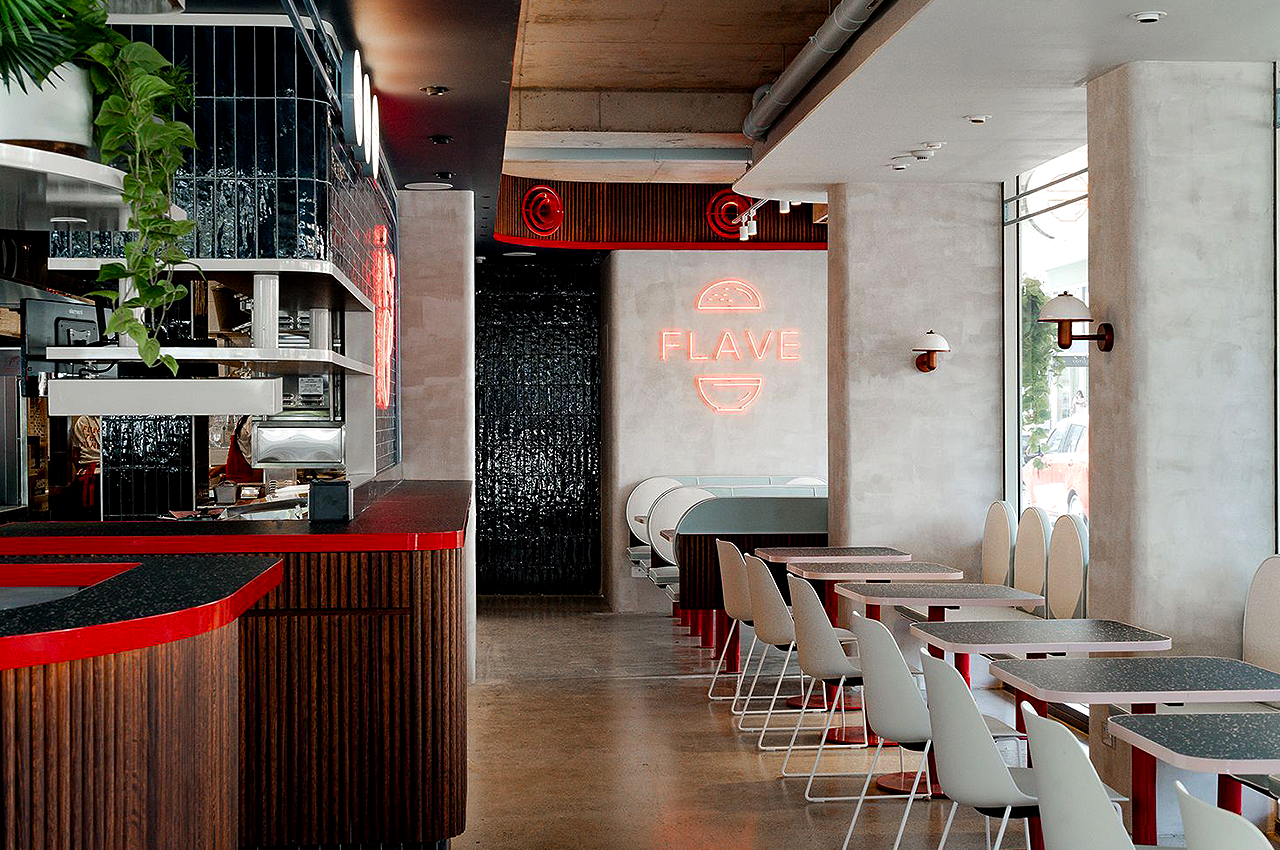 With plant-based eating exploding, launching a plant-based restaurant seems a no brainer; however, Flave's positioning is not about being vegan or plant-based and is instead all about flavour. The menu focuses on burgers and bowls, keeping it simple and allowing the food to speak for itself. 
"We are a flavour-forward business that just happens to be plant-based looking to build a sustainable world," says Stuart. 
"We wanted to build a brand that showed that eating plant-based food doesn't mean you have to sacrifice on flavour, consistency, convenience or price. If you get those things right, compared with other brands and other meals, and then this one is doing something incrementally better for yourself and the world, you'll get people." 
"At the end of the day, restaurants are designed to feed a need, and if you don't have an amazing product no matter how good you are, as a company, you're not going to succeed," says Stuart. 
Samantha agrees. "We believe this is our secret sauce. We are not here to convert people to be vegan. It's more about how can we inspire people to make a switch or help them kickstart their journey through our great tasting food. We feel we're myth-busting the idea that plant-based food is boring and bland."
As the name suggests, flavour is at the centre of the brand; Flave draws the 'fla' from flavour combined with the "ve", which is the menu shorthand for vegan food. 
With flavour at the centre of the brand, the ability to live up to this promise is crucial. Stuart and Samantha enlisted Paul McCartney's former private chef Scott Findlay, who also trained under Gordon Ramsey, to design a menu that would impress locals and could also translate into other international markets as the brand grows. 
This is where brand ideas and innovation agency The One Centre's experience and expertise with creating and positioning brands for exponential growth came into its own. 
From the name to the logo, which incorporates the menu staples, a burger bun and bowl, and the brand stamp of a red mouth and tongue, the brand avoids all the expected cues for a vegan or plant-based brand. This was a strategic move by The One Centre. 
There is no green, leaf designs or "hippie-style" fonts, adopting a striking red and white colour scheme, everything about Flave presents as a modern, sleek brand. This is reinforced in the décor of its first restaurant, a trendy diner located in Sydney's iconic Bondi Beach in the heart of the Hall Street eating mecca.
The diner is sleek and modern, featuring concrete walls and floors, red neon signage and huge windows. Bursting with cool beats and young, friendly staff, Flave does not look like a vegan restaurant, which is, of course, the point. 
This is a crucial element to the branding and positioning, 
"The strategy with Flave was to make the brand accessible to everyone – particularly non-vegans," says The One Centre's General Manager Katie Molloy. 
"We wanted Flave's brand and positioning to be centred around flavour in order to appeal to a broad audience and not be another stereotypical vegan brand…
"Traditionally there has been a particular look and feel to vegan brands and products, we wanted to avoid any stereotypes and create a fun, exciting and viscerally fulfilling brand that wasn't defined by being vegan."
Flave isn't marketing to existing vegans and plant-based eaters, "they will find us," says Stuart; they are trying to reach people who enjoy food and might not consider plant-based food or have pre-conceived ideas about it. The aim is to target the mainstream community in a bid to convert and inspire people to consider a significant shift in behaviour. 
"What we find interesting is that there are people that as soon as you mention it is vegan food, the response is, 'oh no, I don't want to eat that' and we've lost customers just like that. Instead, if I say these are great tasting bowls and burgers, they'll come in, taste them and be surprised to learn it's plant-based afterwards. That's why we are leading with flavour; we're not leading with we are vegan and saving the planet." 
However, while the sustainability message isn't front and centre in the branding, it is still a significant element of the brand. Flave uses fully compostable packaging materials, and the restaurant features recycled furniture and sustainable materials. Flave is also striving to be a B Corp and has set several sustainability goals for the business, particularly as it seeks to expand across Australia and worldwide.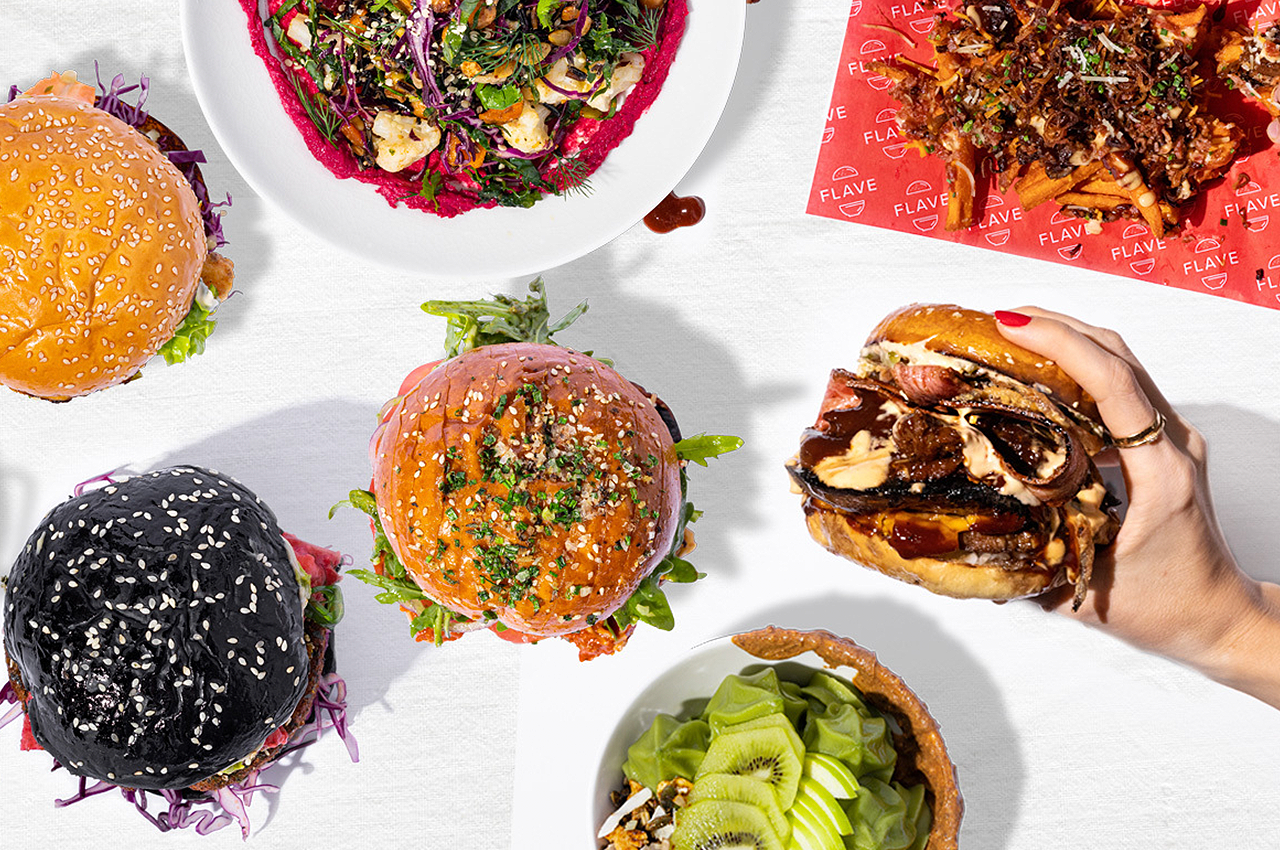 Flave's vision is to take the 100% plant-based restaurant worldwide, with ambitions of opening in the US and China before going global. The branding was developed with this growth in mind, with The One Centre leading this process across Australia, the USA, Asia and Europe. Drawing from the agency's previous experience with QSR behemoth McDonald's is a huge strategic bonus for Flave, as are its highly connected board members, such as Jessica Gleeson, the ex-Starbucks operations whiz who is credited with driving the brands phenomenal growth in China. 
With international consumers showing a strong appetite for plant-based foods and a preference for brands which demonstrate good values and sustainability, Flave is riding a wave of opportunity.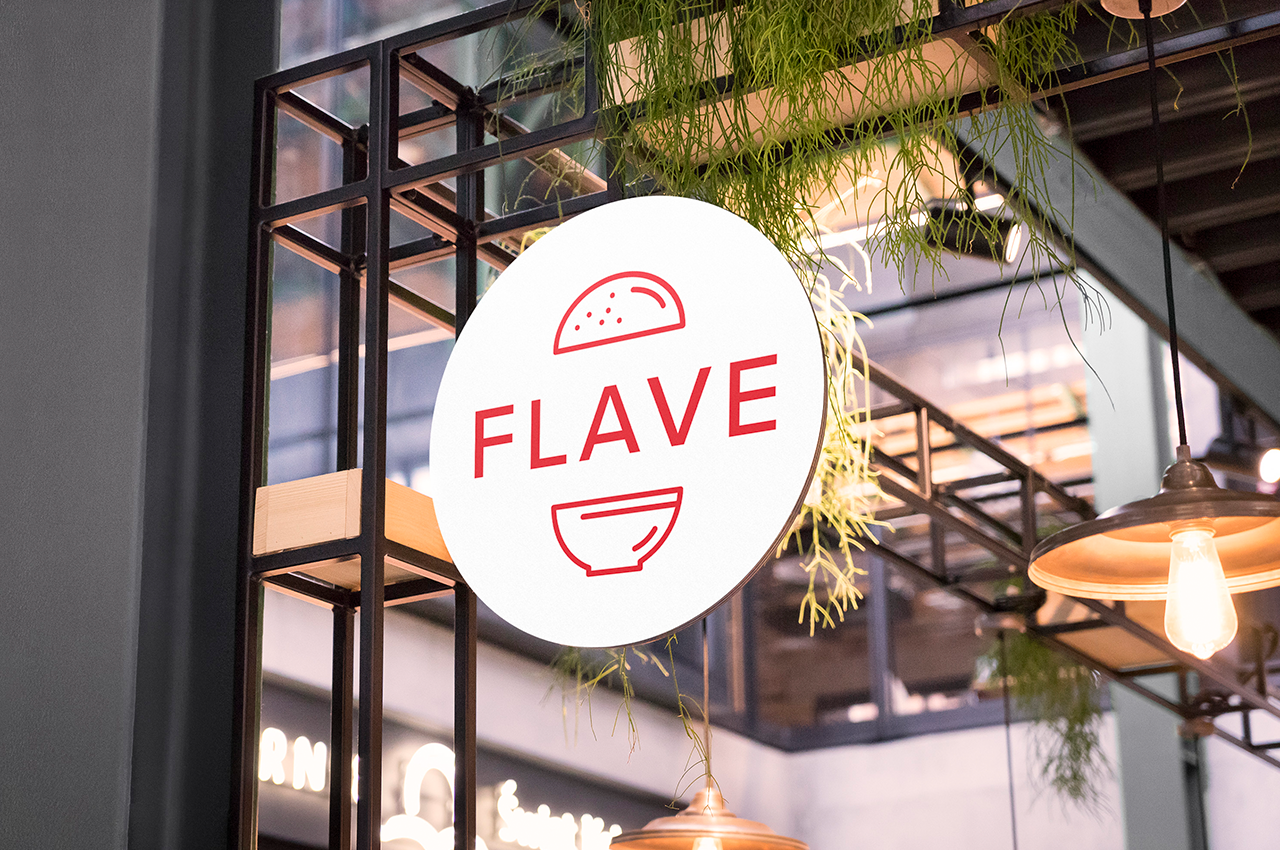 Why It Matters
The Plant-based food movement is booming as consumers seek out ethical and sustainable options that are better for the planet. While vegans remain a small percentage of the population, consumers want choices and the opportunity to be flexible in their diets.
The major corporations are already getting in on the act – Unilever, Nestle, McDonald's and KFC are among the multinationals adding plant-based products to their offerings to grab a share of the plant-based food market, which is estimated to be worth $44.2 billion this year.
As resources become scarcer, plant-based eating is fast becoming a necessity in some countries and communities, and changing legislation will only supercharge these brands' growth.
While once marketed as niche, Flave plans to take plant-based eating mainstream as an international quick-service restaurant brand, positioning it against the likes of McDonald's.