Target creates mini-musical spectacular for Christmas
by The One Centre
13
December, 2016
13th December 2016
Forget the humble Christmas advert, Target has created an 8-minute mini-musical spectacular starring John Legend and Chrissy Teigen, which aired during the US TV premiere screening of Disney hit Frozen.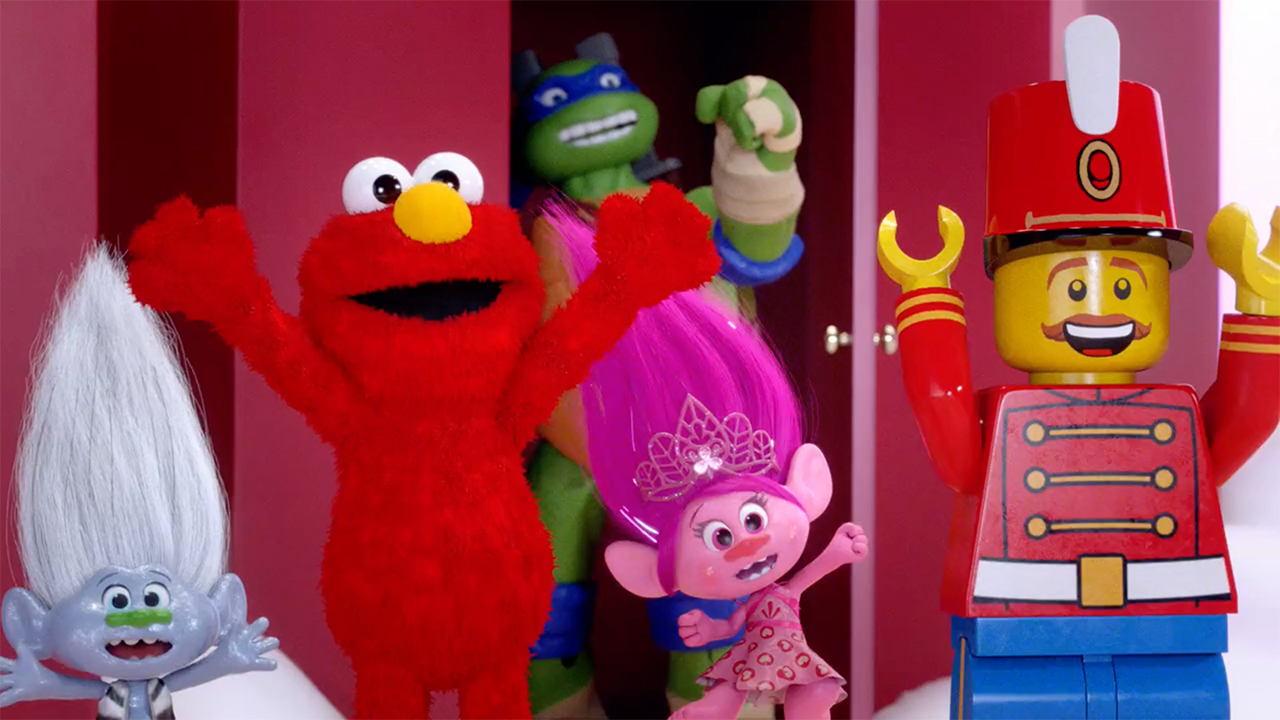 Play video
Target has reimagined the Christmas classic, The Nutcracker, enlisting Grammy winner John Legend, Chrissy Teigen, and a host of toys including Barbie, Elmo, Teenage Mutant Ninja Turtles and Lego Batman.
The Toycracker features music, dancing, costumes and rap battles. It also showcases the season's biggest toys and characters along with a splash of Christmas cheer, good will and a strong hit of cheese.
The 8-minute mini-musical was split into two four-minute films, which aired during ABC's screening of Frozen on Sunday 11 December. Target began teasing the event months ago in a bid to build anticipation and ensure eyeballs.
Teaser films have been released online and aired on TV and the brand even hosted a screening event last week inviting special guests to view the film before its release.
Target worked with advertising agency 72andSunny to create the film hiring musical experts including Tony-nominated lyricist Benj Pasek, Grammy-winning musical producer Ariel Rechtshaid, and cinematographer Robert Yeoman.
Target said the aim of the musical was to create something significant that not only connected with audiences but also added something to the viewer's experience.
Target chief creative officer Todd Waterbury told Fast Company, the opportunity to be part of the Frozen network premiere "felt like an incredible opportunity for Target to be part of this cultural experience."
"We know families will be gathering together to watch, and it's an important audience for us because they're going to be watching it with a sense of anticipation and joy, and to be part of that experience, for us made a lot of sense in terms of strategic media placement. It's important to have presence with purpose. We want to make sure we not only have presence during these moments, but real purpose and recognizing what people are there for, and finding ways we can bring something extra special to that moment."
Strategically, The Toycracker is a bid by Target to cut through all the usual Christmas advert clutter and connect with audiences by offering more than the usual story about presents.
However, it also aims to be a present in and of itself. Target is hoping to entertain audiences and in doing so, align its brand with entertainment and fun – some excellent values when you are one of the major toy retailers flogging toys for Christmas.
In making this musical spectacular Target wants to be more than just a retailer, they want to be a purveyor of fun and entertainment.
72andSunny executive creative director Matt Murphy said, "The Toycracker is what we call a gift back to culture. It's about togetherness and inclusion, something the world needs more of. It's one of those brands that sees value in using a holiday campaign to not only drive what they need to do at retail but also put something back into the world that helps people be optimistic and appreciate what's right in the world. When you do that well, you can cut through the clutter."
Target has clearly been influenced by the UK Christmas advertising extravaganza, which has been successfully combining music, song and great storytelling to connect with audiences at Christmas time.
This was an ambitious project, which clearly had a significant budget, but it is a gamble sure to pay off for the brand.
The production is heavy with schmaltz, however, this is something US audiences seem to love – especially at Christmas time. It is guaranteed to win over audiences and delight with its fun festive message.