Forget 'stoner' – MedMen is taking marijuana mainstream
by The One Centre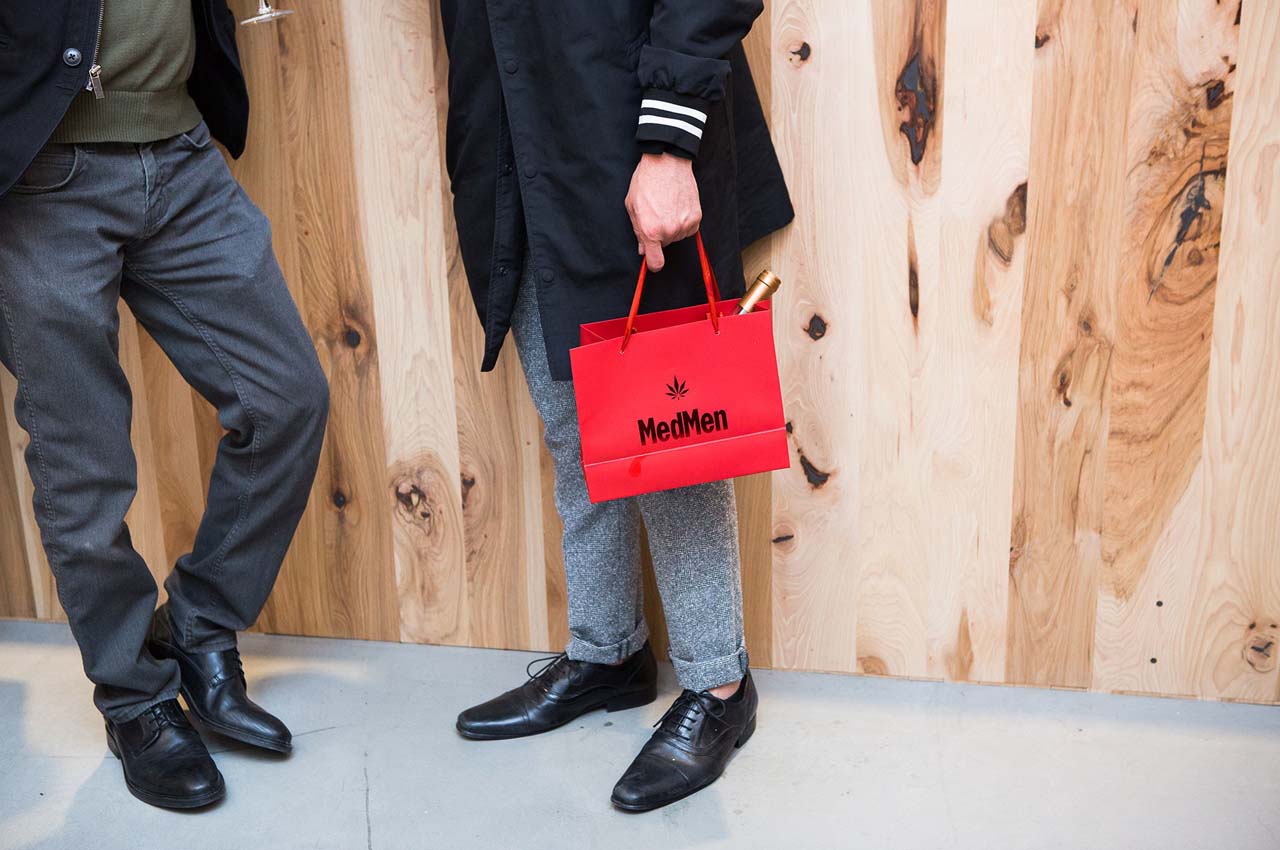 25
June, 2018
25th June 2018
Dubbed the 'Starbucks of Weed' and the 'Apple Store of cannabis', MedMen is leading the way in recreational cannabis – a huge industry in the making.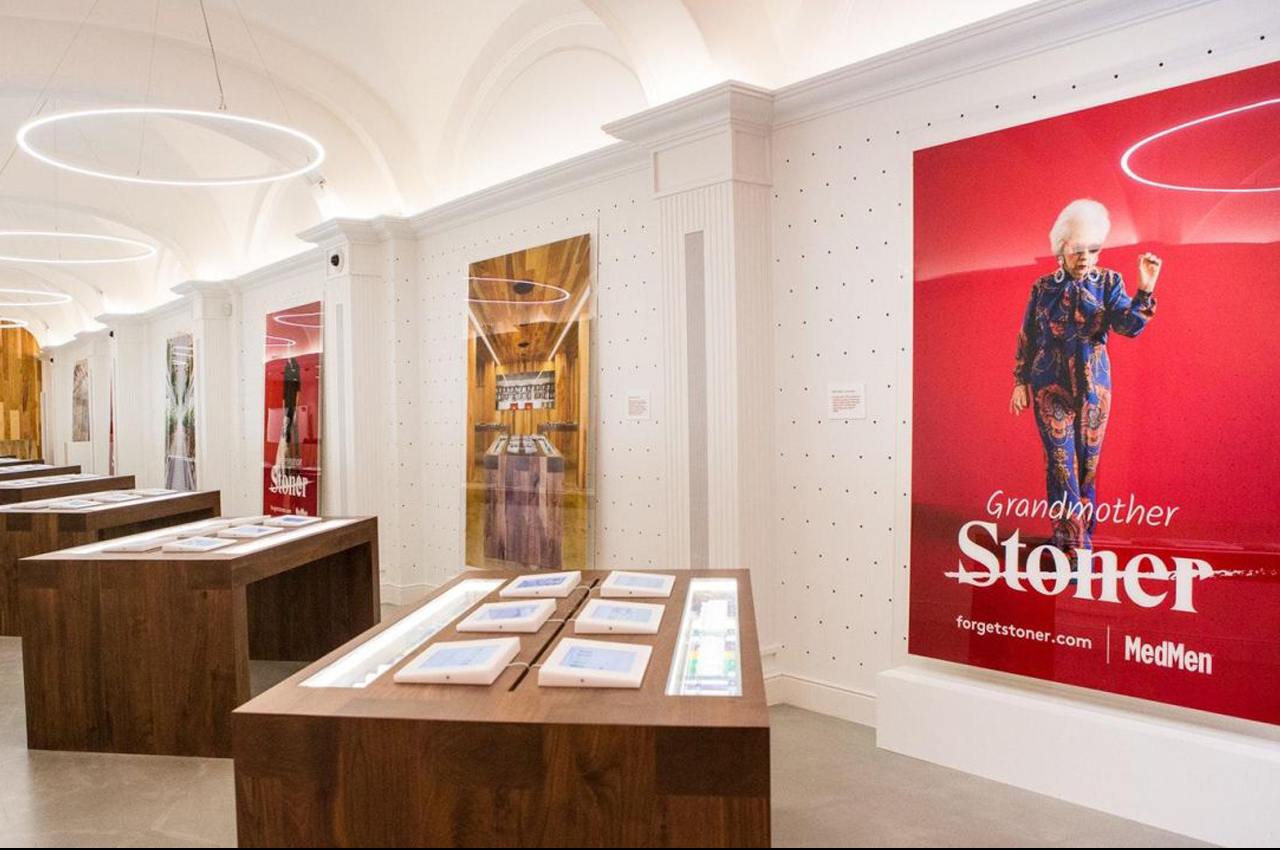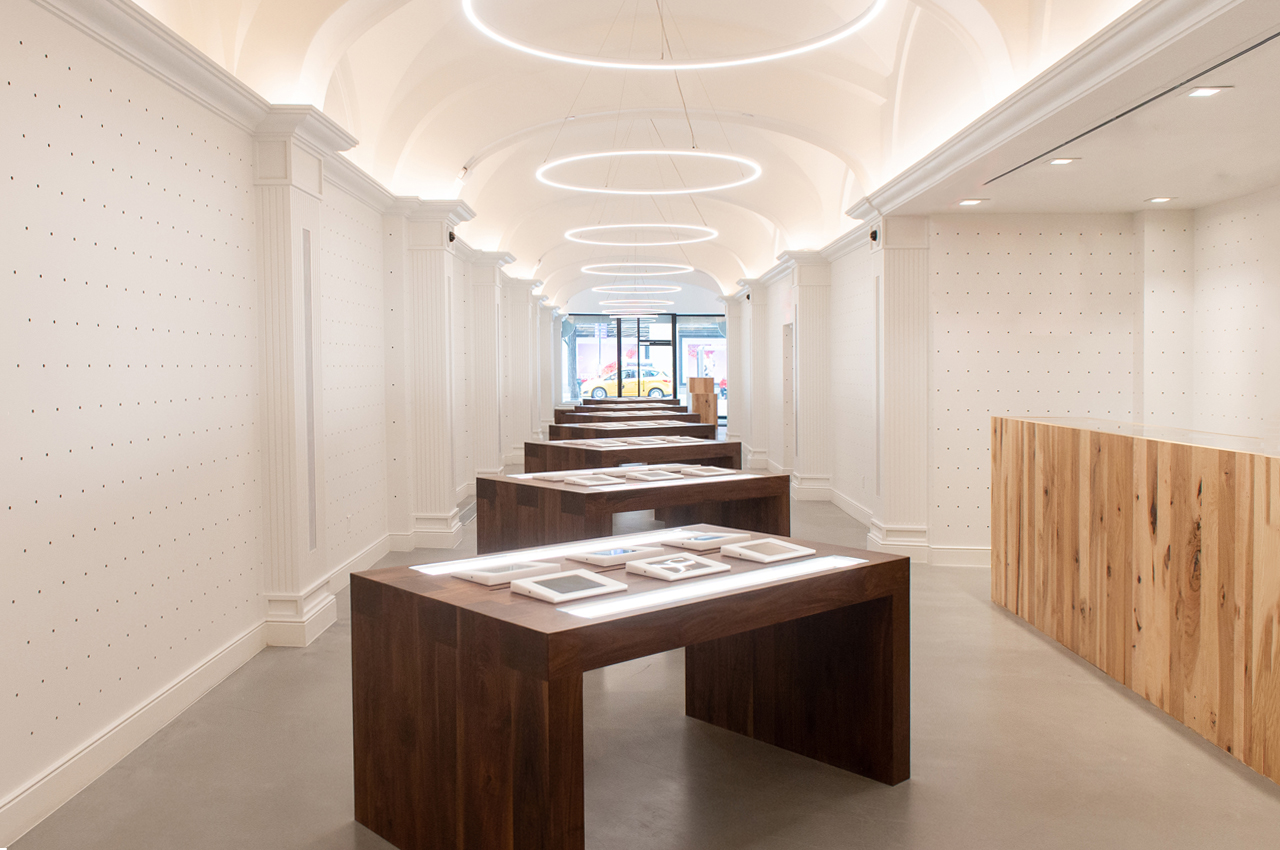 This month, Canada became the second nation to legalise the recreational use of marijuana. Several emerging brands are poised to capitalise on this trend, but MedMen is one of a handful leading the way.
With flagship stores on New York's 5th Avenue and Venice Beach in Los Angeles, MedMen is one of the fastest growing cannabis brands in the world. It plans to open 45 stores across the United States by 2020 – up from 19 today – and is expected to open its first Canadian stores by year's end.
This rampant growth results from a curious blend of sophisticated branding, a polished retail strategy, a vertically-integrated approach to production, and impeccable timing.
"We've locked up the best retail locations in the best markets in the world."
Andrew Modlin, Co-Founder and Chief Operating Officer of MedMen, was a visual artist before settling on a career as a cannabis entrepreneur, and his design expertise is credited with informing MedMen's sophisticated brand, packaging and retail strategy.
"The defensibility around this business is the brand, and the moat we've created around our retail footprint," he recently told Fast Company. "The [rules] around marijuana retail are the most restrictive of any in the world, but because we've locked up the best retail locations in the best markets in the world first, we have a moat around us. The closest anybody will come to competing with us will be miles away."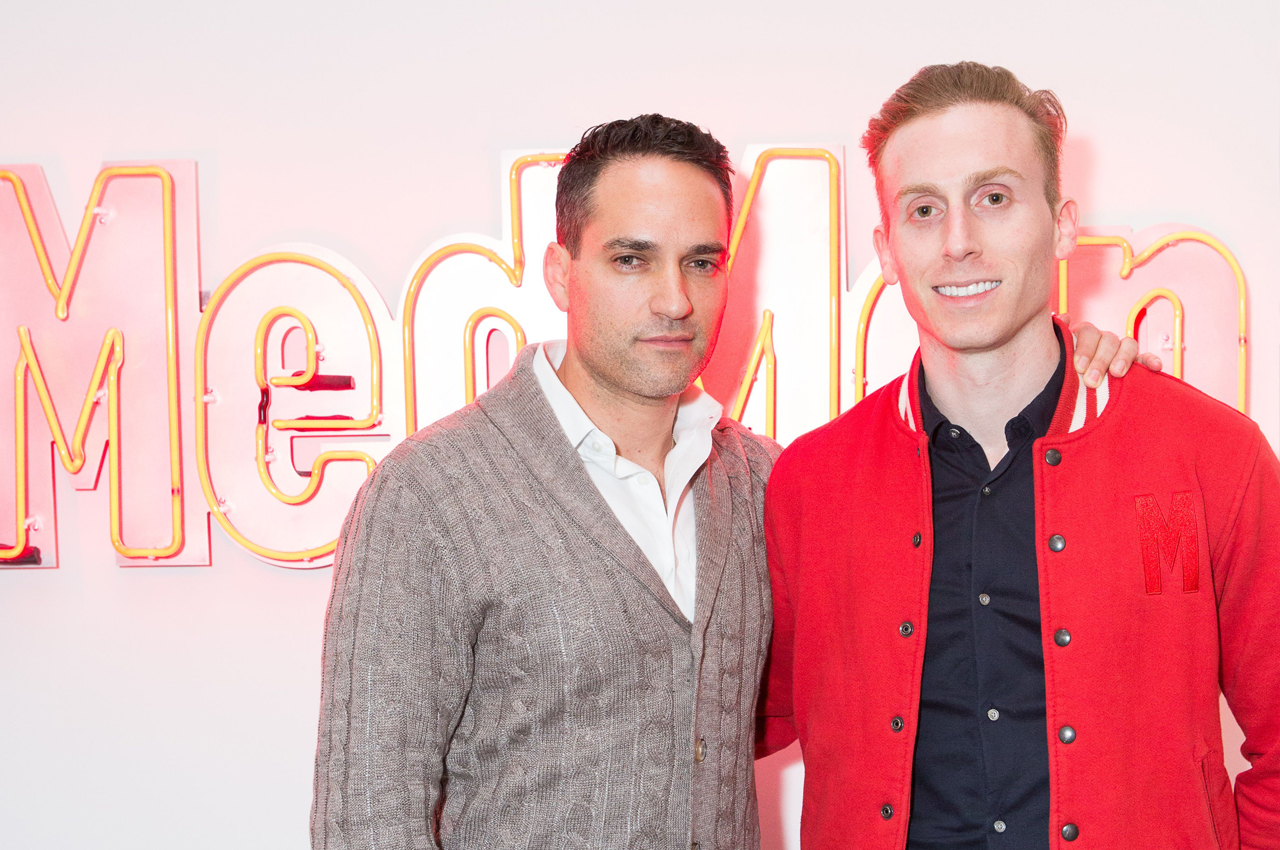 MedMen's retail strategy is taking marijuana out of back-alley, home-grown dispensaries and into the mainstream. Its stores are beautifully designed – minimalist yet welcoming. Wooden tables displaying transparent 'bud pots' make it easy for customers to sniff different strains and seek advice from friendly staff wearing t-shirts emblazoned with the words, "Shop. It's legal."
"The overall vibe is that of an Apple store, albeit with an unmistakable aroma," writes Fast Company, while MedMen describes its stores as "an upscale marijuana retail experience that is helping change the way people view and experience the industry."
"The overall vibe is that of an Apple store, albeit with an unmistakable aroma"
The company's vertically integrated model is another vital spoke in its overarching strategy. MedMen operates its own factories to grow and manufacture cannabis products. This gives it complete control of the supply chain and ensures the quality of its products is consistent from store to store.
Also crucial to the brand's success is its commitment to understanding customers. MedMen collects data and conducts focus groups to predict future trends. "We know what they're buying, who they are, where they come from, what their background is, and not only what they're buying today, but what they're buying over periods of time," says Adam Bierman, MedMen's other Co-Founder.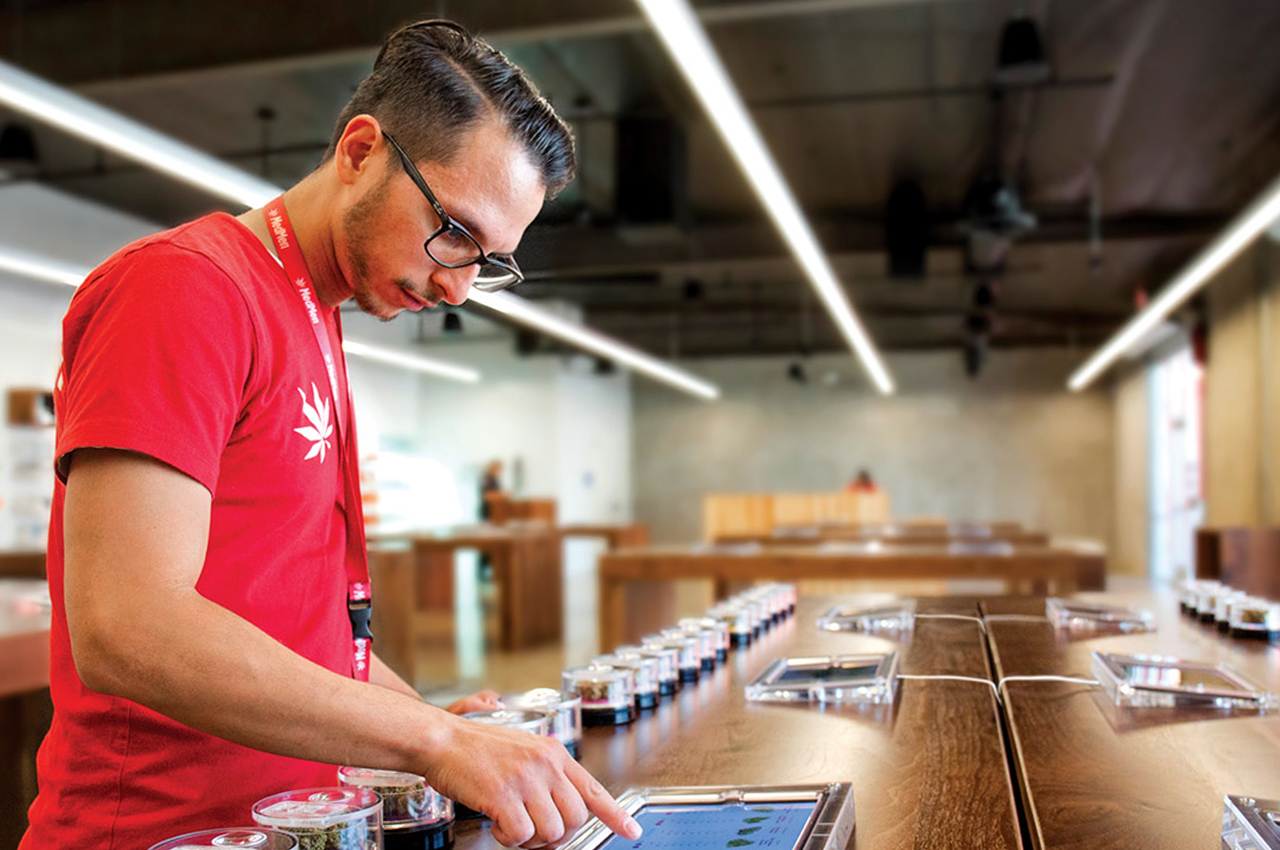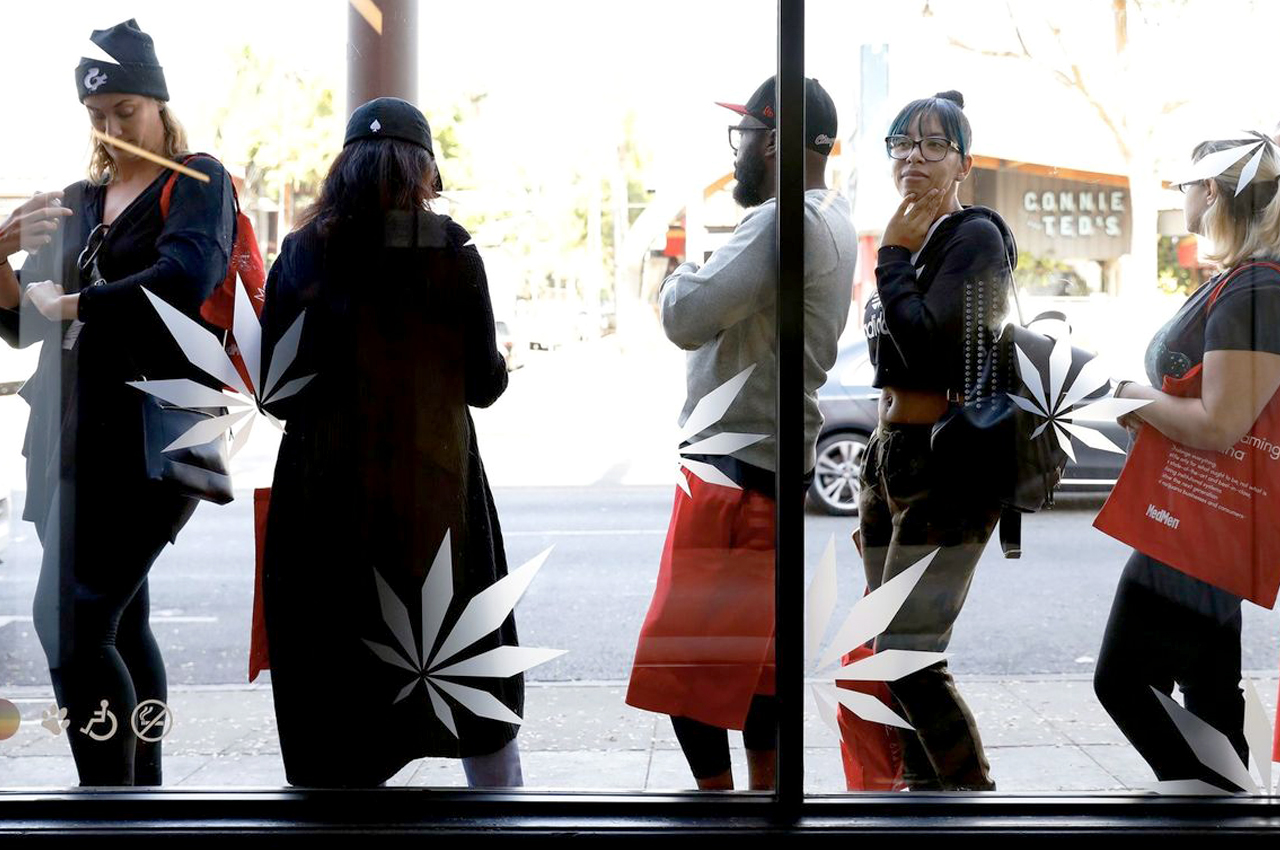 Given the restrictions placed around advertising marijuana, MedMen's success is all the more remarkable.
In April, MedMen launched 'Forget Stoner', a $2 million campaign that aims to de-stigmatise marijuana use by showing real customers, from grandmas to executives. Traditional media channels are off limits, so MedMen relies on high-traffic outdoor media spends combined with attention-grabbing headlines and portraiture designed to catch-the eyes of passers-by.
"You've got to take your traditional thought process around marketing and throw it out the window, and double down on the non-traditional stuff and figure out what works," explains Bierman,
'Forget Stoner' builds on MedMen's 'Faces' campaign, which featured everyday people like a police officer, nurse and teacher along with taglines like "Relax. It's legal."  The campaign launched in January, when MedMen covered the famous Whisky a Go Go nightclub on Sunset Strip with advertising.
Both campaigns celebrate the diversity of marijuana users and remove the stigma of enjoying a joint.
"It's all about celebrating that diversity and broad level of interest," B.J. Carretta, Chief Marketing Officer, told AdWeek. "There is something for everyone, and it is time to move beyond dated labels that don't reflect the realities of today."
If MedMen is targeting chardonnay mums and nine-to-five dads, recreational cannabis could very well challenge the alcohol industry. By presenting marijuana as a suitable alternative to drinking alcohol while socialising or relaxing at home, cannabis brands could swallow up a significant share of the market. For this to happen, cannabis brands must build clear lifestyle brand credentials, which the alcohol industry has become supreme experts at.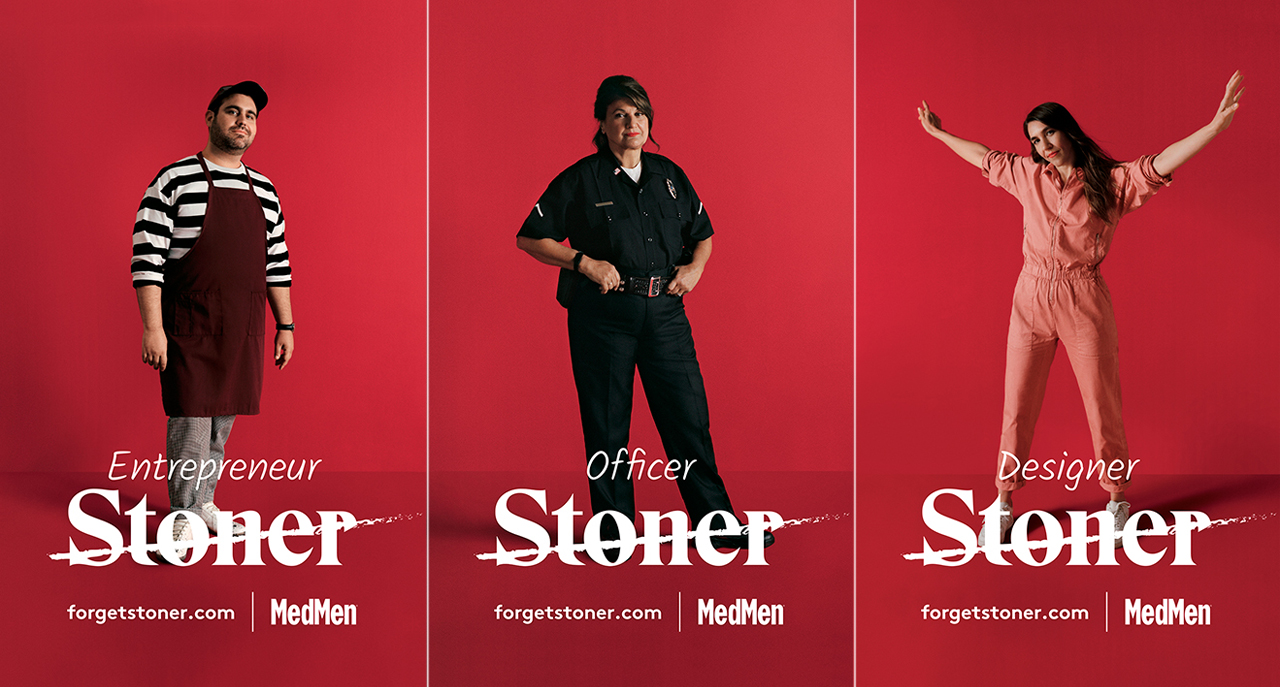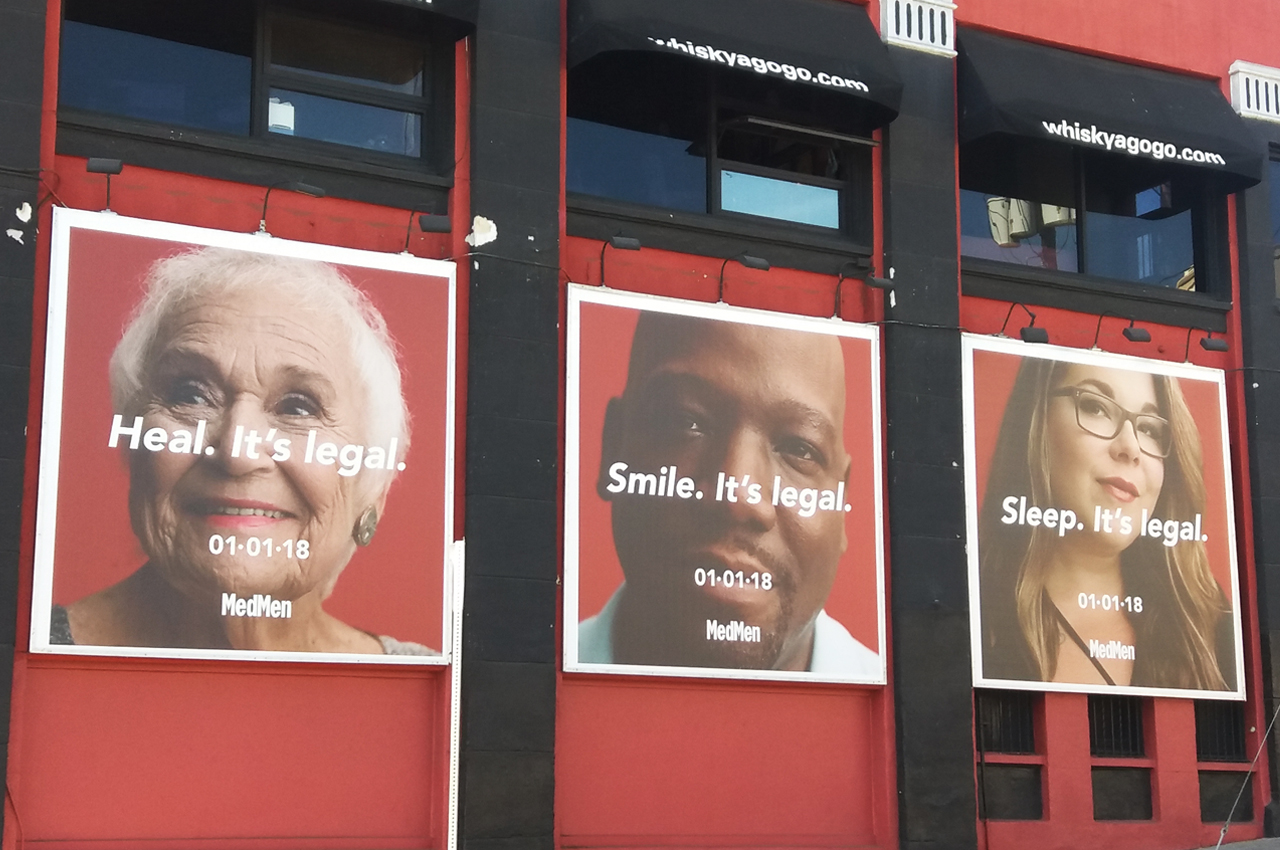 The numbers surrounding this high-growth industry are staggering. The legalisation of recreational cannabis in Canada will generate sales of up to $4.3 billion in its first year alone, according to Deloitte.
In America, legal cannabis sales are expected to balloon to US$75 billion by 2030, up from US$7 billion annually today, according to the Cowen Group.
There is much to learn from the global ambitions of cannabis brands like MedMen. From its polished brand strategy to the consistency of its product ranging, MedMen's single-minded vision of "mainstreaming marijuana" plays a huge role in its successes.
MedMen is now setting its sights on Canada, listing on the Canadian stock exchange in May, and signing a joint venture with Canadian-based Cronos Group in March. At this rate, it won't be long before every High Street has its own high-end cannabis store.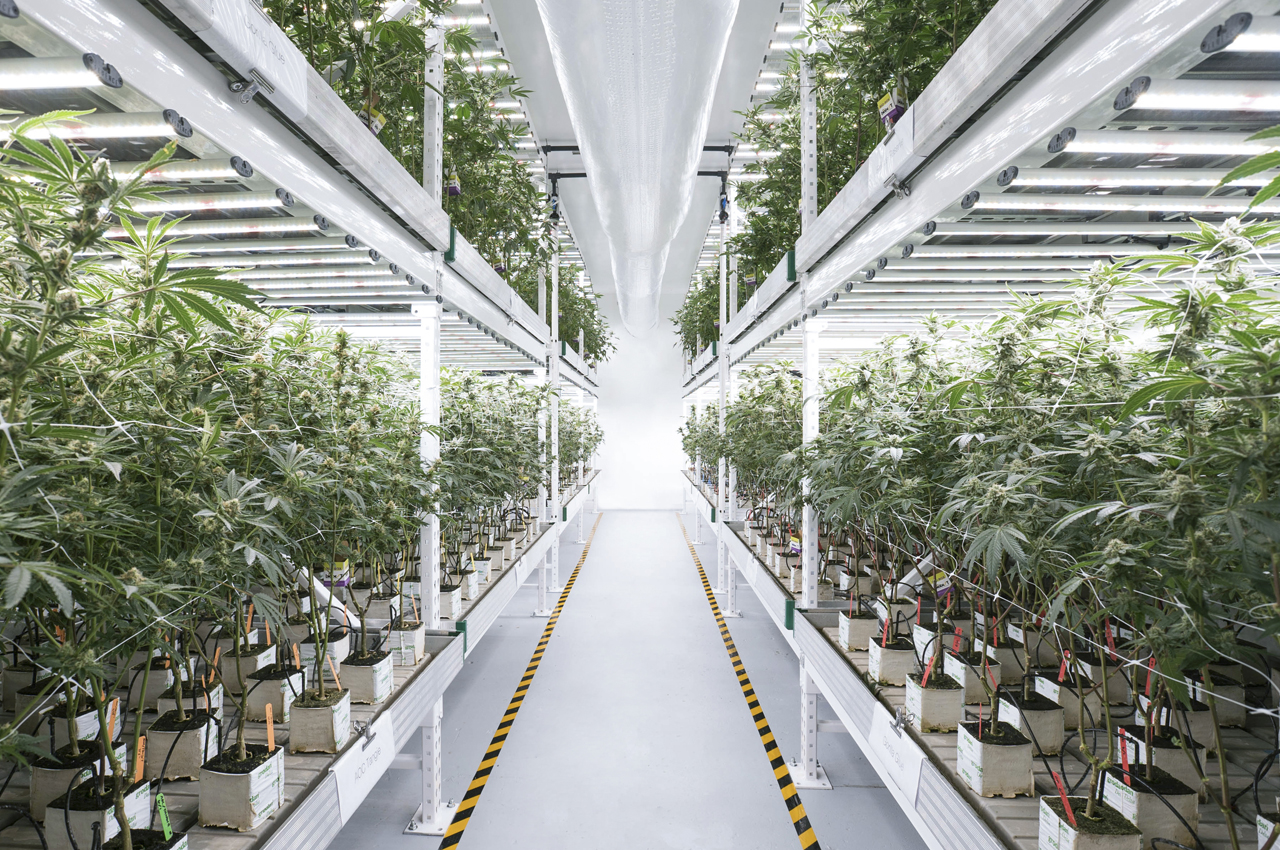 Why It Matters
– This is a huge industry in the making. With medical cannabis usage legalising across the world, a number of consumer brands are surfacing in anticipation of recreational cannabis legalisation, making it an industry to watch.
– MedMen's success is built around a sophisticated brand platform, with stores carrying over 1,000 products from edibles to bath bombs. A growing retail footprint in premium shopping districts provides a 'moat' protecting MedMen's fast-growing empire.
– MedMen has all the hallmarks of a sophisticated consumer brand from its lifestyle retail interiors to its sleek packaging design. Despite still being illegal in most markets, MedMen is bringing quality standards, best practice, and brand reputation to the marijuana industry, enhancing its appeal to everyone from soccer mums to grandmas.
– MedMen borrows best practices from analogous industries and applies them to cannabis. Its manufacturing facilities are comparable to those in the biotech and pharmaceutical industries; its retail strategy has been compared to Apple Stores.
– Perhaps most importantly, MedMen is leading the charge to normalise perceptions of cannabis users and usage, making it a lifestyle brand that's less sneaky and more squeaky, worthy of its place on the high street and coffee tables of aspirational consumers from all levels of society.