Are Rootine's DNA-based vitamins really better for you?
by The One Centre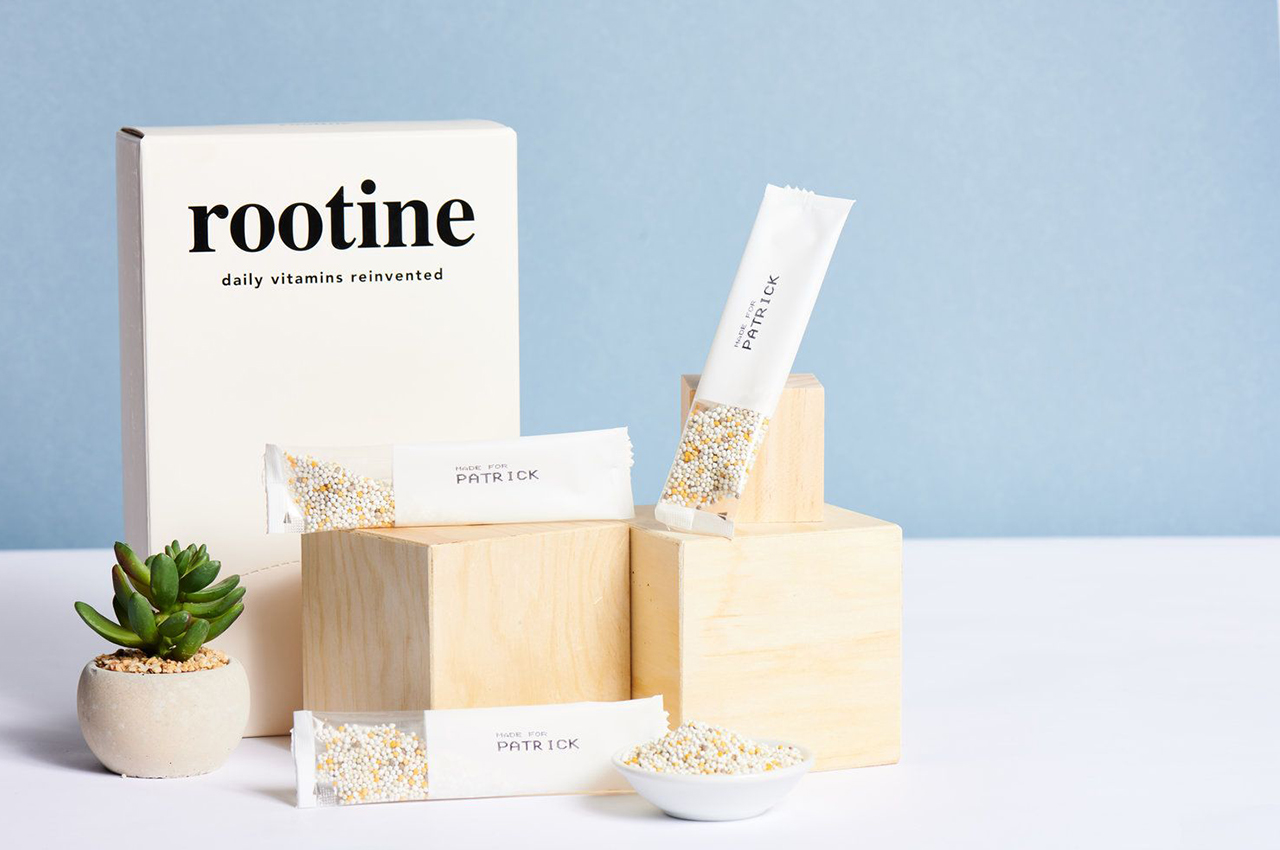 11
March, 2021
11th March 2021
Is the secret to your health – and your love life, beauty regime, fitness or weight, for that matter – hidden in your DNA?
For decades, vitamin brands have made all kinds of health claims about their efficacy – often with scant scientific evidence to back them up. Today, a new generation of personalised multivitamin brands is taking them on by tailoring products to people's DNA, blood type or lifestyle.
Rootine and brands like Baze, Ritual and Vitl are disrupting a sector that's worth billions: AUD$3 billion in Australia, or USD$120 billion globally.
Everyone absorbs and metabolises nutrients differently, so personalised multivitamins make sense – especially in the midst of a global health pandemic, with healthcare top of mind. Then again: should we entrust our medical data to start-ups and little-known laboratories?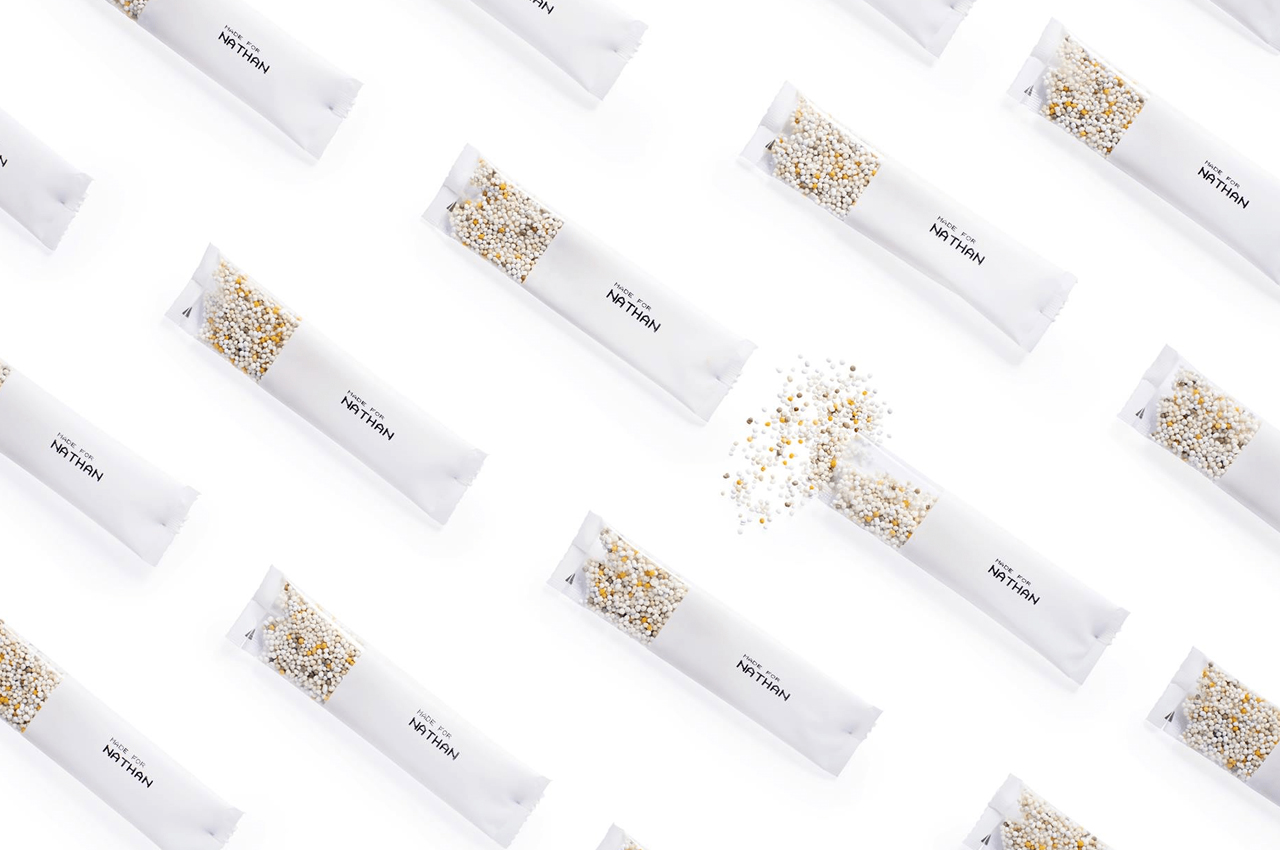 Play video
Rootine believes its vitamins are the most scientifically advanced supplements in the world. "This is the next step in preventive and personalized medicine, and signals a new generation of health care," it claims.
It is perfectly poised to benefit from the rise of a more preventative, proactive approach to medicine. The theory is that the more we know about our genetic weaknesses, the more we can take proactive measures to optimise our health – especially now that testing your DNA is as easy as ordering a home-testing kit from 23andMe or AncestryDNA.
"This is the next step in preventive and personalized medicine."
Given that every function of the human body is controlled by one or more genes, there are many other sectors – pharmaceuticals, food & beverage, weight loss management, matchmakers, fitness – that are also leveraging DNA data to create tailored products and services.
In Asia, for example, Gene Partner is playing cupid by pairing couples based on their DNA. In Singapore, GeneMate groups people into "tribes" based on saliva tests, then pairs you with suitors from genetically-compatible tribes. We're also seeing an influx of DNA-matched skincare brands like Allél, Nomige and SkinDNA in response to studies that show our genetics account for up to 60% of ageing.
So how is Rootine shaking up the vitamin and supplements sector?
To get started with Rootine, you must first take a DNA test, a blood test and a lifestyle quiz. The DNA test will show which nutrients you need more or less of. The blood test will determine how your body metabolises nutrients to ensure you receive the correct dose of each one. The lifestyle quiz will ascertain how much exercise you do, what you eat, how much sun you get, and so on. These factors impact how your body absorbs nutrients, although it's the least scientific method of the three.
After submitting your results, Rootine will mail you a three-month supply of slow-release microbeads. Each daily dose is beautifully packaged and inscribed with your name. This is part of Rootine's appeal: by rethinking how vitamins are packaged and replacing pills with microbeads made from vegetarian ingredients, it is turning the humble act of taking vitamins into an enjoyable daily ritual.
Another secret to Rootine's appeal is its AI-powered dashboard, which is used to track and optimise your lifestyle, genetics, and blood levels. Many DNA-based brands offer apps, wearables and dashboards to complement their products, combining science with technology while 'gamifying' health and wellness.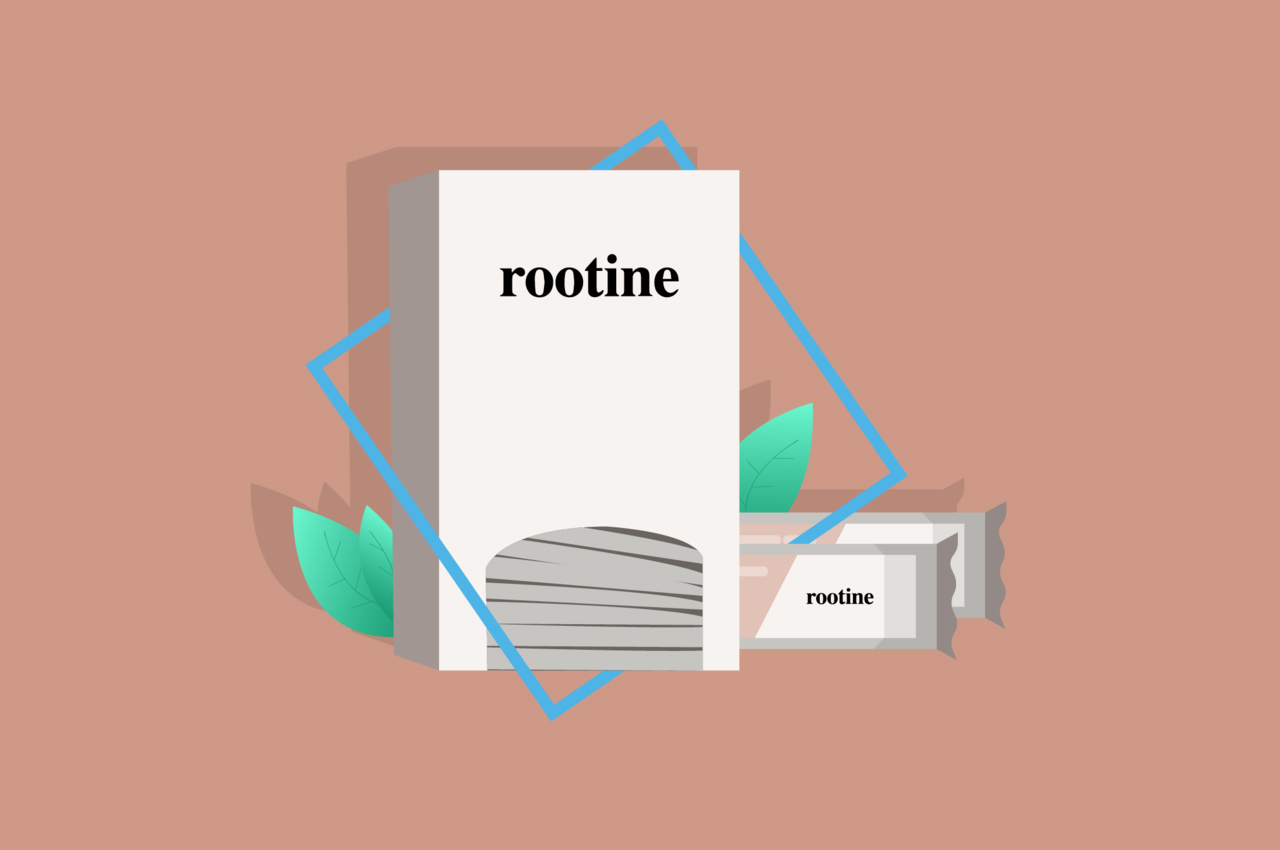 Headquartered in America, Rootine was founded in 2018 by Dr Daniel Wallerstorfer and Rachel Sanders. Wallerstorfer is also the founder of Novogenia in Austria – Europe's leading genetic testing laboratory, founded in 2009, which now manufactures Rootine's micobeads.
Wallerstorfer believes that if you take 20 different nutrients, statistically, one of these is likely to harm you, two have no effect, and 17 are at the wrong dose. He and Sanders hope to help people to understand their genetic weaknesses and counteract them, too.
Of course, personalised vitamins don't come cheap. It costs around US$99 to take a DNA test kit, US$195 for a blood nutrient test, and around US$70/month for a monthly subscription to Rootine. For now, "empowered healthcare" is still limited to those who can afford it.
The first "vitamine" was isolated in 1912, leading to a flurry of vitamin research in the 1920s. Today, over 8.3 million Australians buy vitamins, minerals and supplements, according to Roy Morgan. Globally, the vitamin and supplement sector is expected to balloon from US$140 billion in value today to USD$230 billion by 2027.
The genetic testing sector is also booming. According to Global Market Insights, its global market value will rise to US$28.5 billion by 2026, making it one of the fastest growing areas of consumer healthcare.
Despite their popularity, both sectors are controversial. Several studies have shown that vitamins can do more harm than good: certain vitamins may increase the risk of prostate cancer in men, for example. A 2016 study published in the New England Journal of Medicine estimated that thousands of emergency-room visits are linked to taking supplements every year.
As for genetic testing: the science is still in its infancy. It is not yet clear whether DNA-based vitamins are any more effective, and if Rootine really is effective in treating fatigue, brain fog, low energy, headaches, skin conditions, immune system issues, bloating, and more.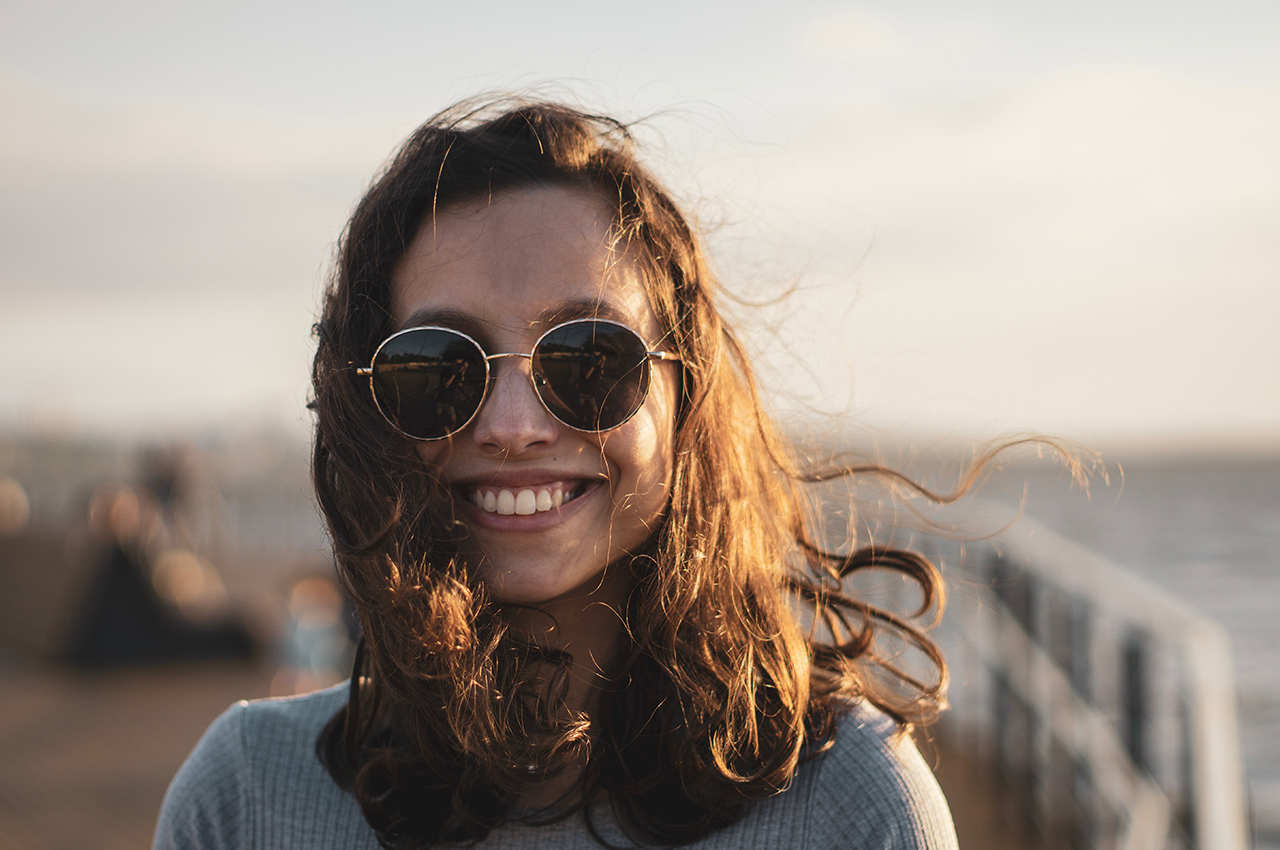 In a review of Baze vitamins, which are based on blood tests, Wired warns that: "Vitamins simply don't determine your overall health level, and assigning various ratings of health based on a few token blood markers seems disingenuous at best, a come-on to scare you into buying more vitamins at worst."
On the other hand, countless studies show that many people don't get enough of the nutrients they need from diet alone. If emerging brands like Rootine can bring more scientific rigour and transparency to the vitamin and supplements sector, surely this can only be a good thing?
We're also in the midst of a cultural movement where 'biohackers' are looking for ways to optimise health and wellbeing with the help of science and technology. More and more people are seeking out products that may help them to defy the ageing process or live longer, making this a potentially lucrative market for brands.
With its elegant branding, personalised packaging, ingenious microbeads and AI-powered algorithms, Rootine looks perfectly poised to tap this trend in 2021.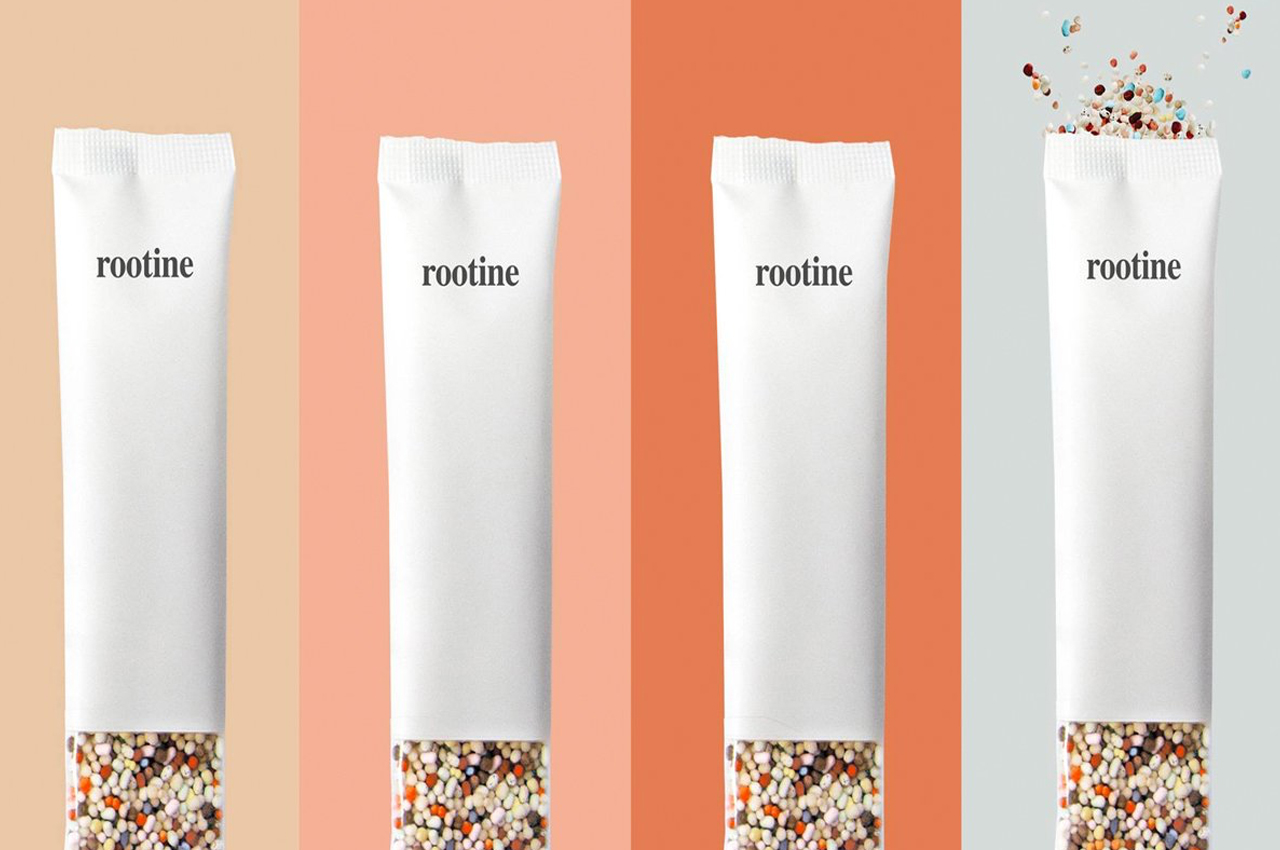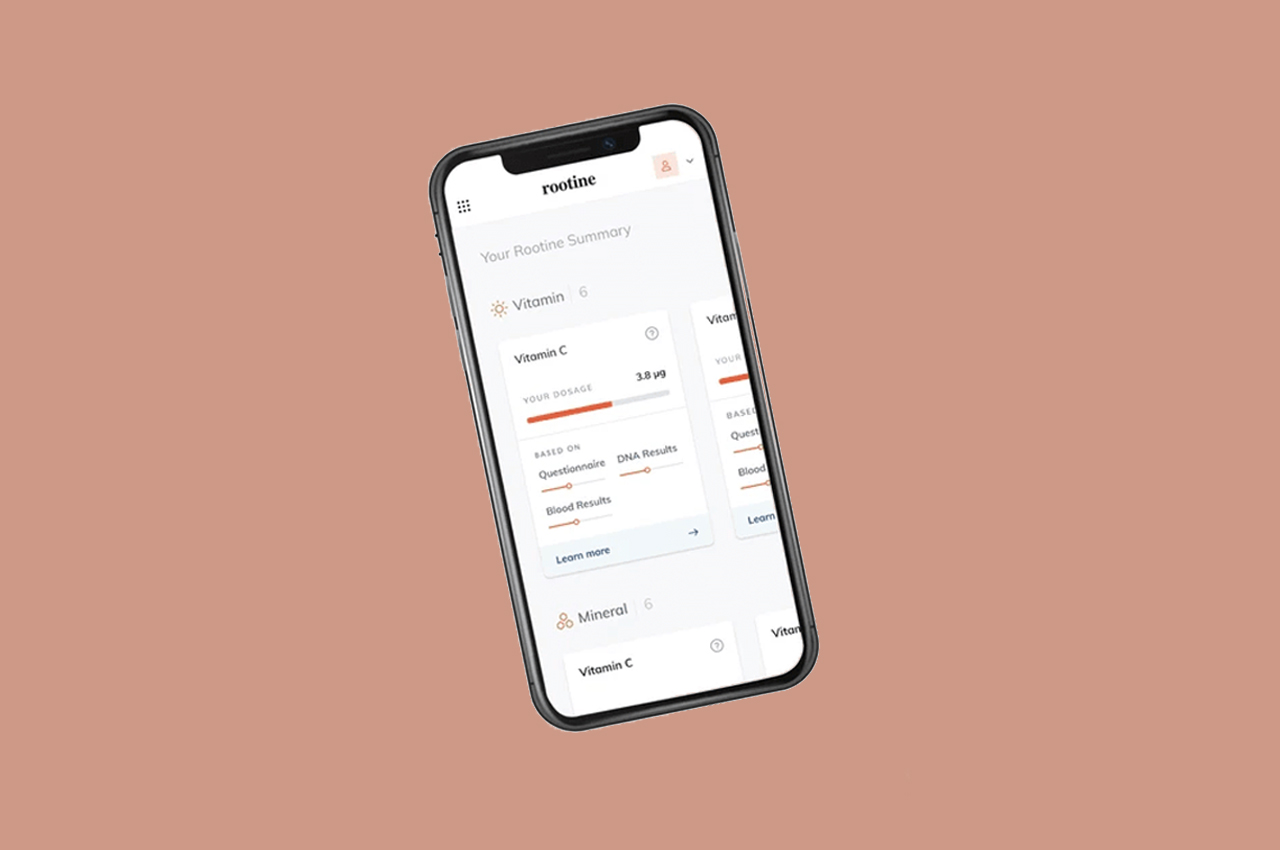 Why It Matters
Rootine, Baze, Ritual, Vitl and Care/of belong to a new cohort of DNA, blood or lifestyle-matched vitamin brands who believe one-size-does-not-fit-all when it comes to vitamins and health.

DNA testing and nutrigenetics (the study of how slight genetic variations affect the way your body absorbs and metabolizes nutrients) are revolutionising the healthcare and food and beverage sectors. Instead of reactively treating symptoms, you can proactively treat the cause.
In Australia, the vitamin and supplement sector is worth $2 billion thanks to surging demand from Asia (IBIS World). In 2018-19, exports to China increased three-fold to exceed $680 million, with Australian supplements accounting for over one-fifth of Chinese imports.
The science is still in its infancy – time will tell whether DNA-based vitamins are any more effective than one-size-fits-all options.
There are also risks associated with DNA-based brands: should we really entrust our DNA and medical data to startups? Rootine does not share medical data with commercial partners, but it's worth asking what other brands are doing with your biometric data: are they selling it to health insurance companies or researchers, for example?
What is clear is that the genetic testing market is big business, forecast to be worth US$28.5 billion globally by 2026, according to Global Market Insights.
Many other sectors – from matchmaking and F&B to weight loss management, beauty and fitness service providers – are also leveraging DNA data to create new products and services.