Doconomy is a banking service with a conscience
by The One Centre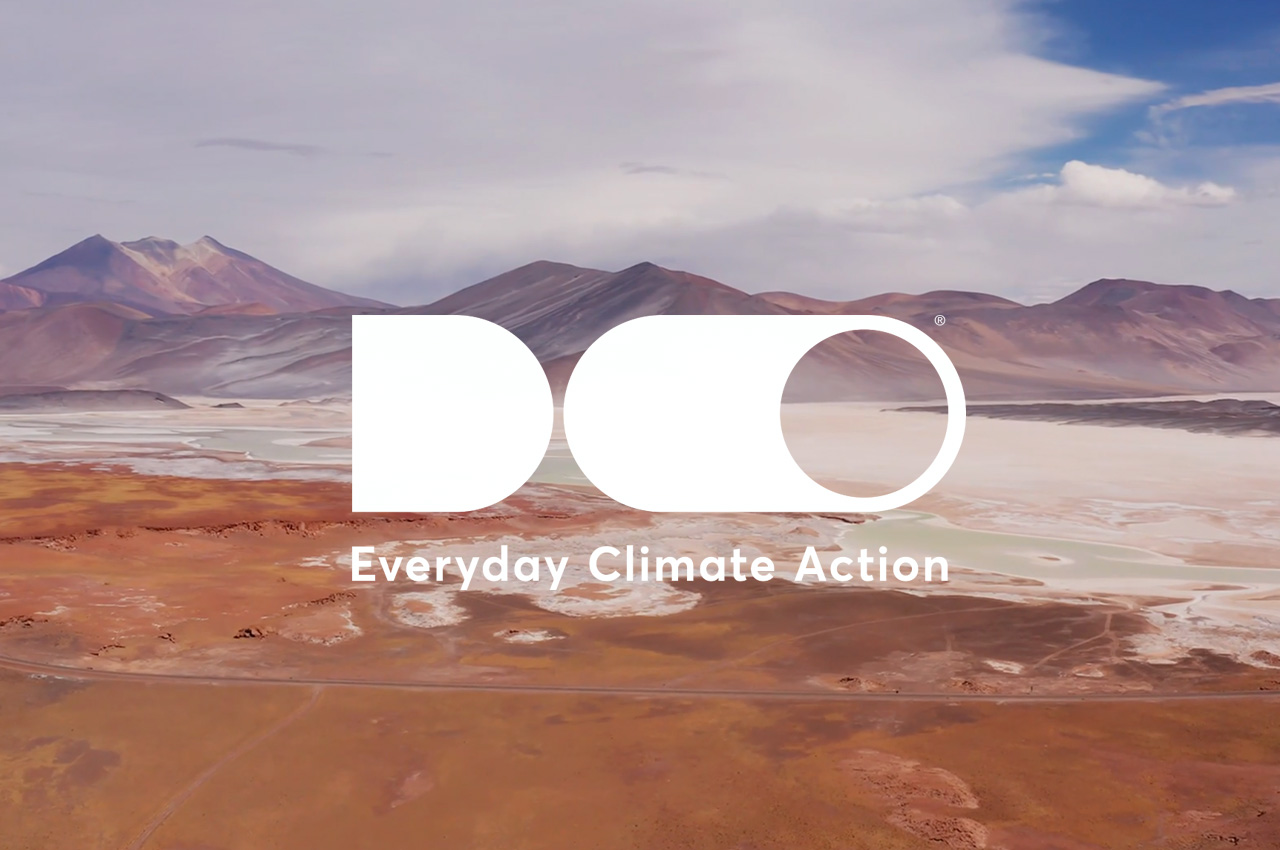 22
October, 2019
22nd October 2019
Doconomy is on a mission to make people aware of the carbon emissions attached to everything they buy, challenging us to spend more mindfully.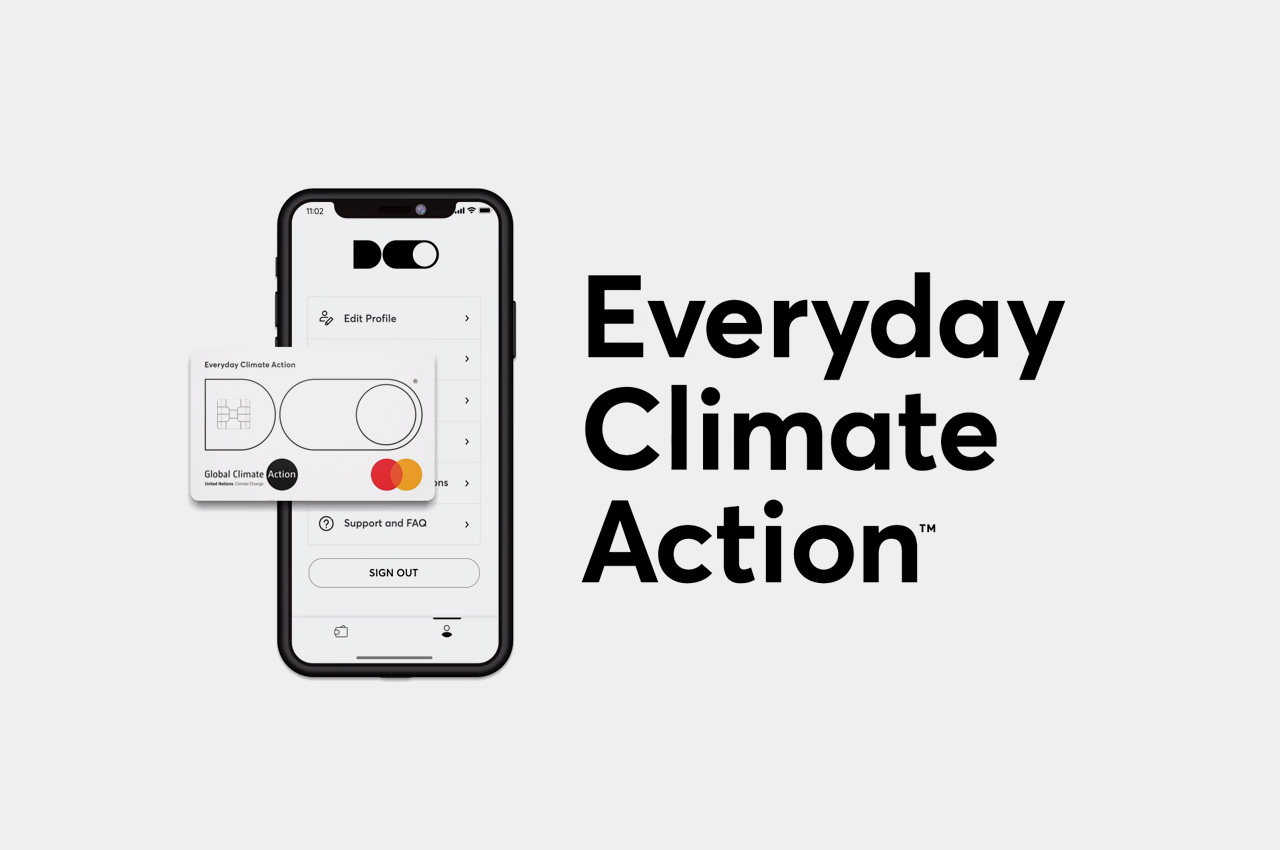 In 2018, Johan Pihl and Mathias Wilkstrom launched Doconomy – a Swedish fintech on a mission to solve the climate crisis through behavioural change.
Pihl and Wilkstrom realised that every year, the average consumer in Sweden causes around 10 tonnes of carbon emissions – 60% of which is linked to consumption. But what if spending money can be a force for good? They set out to design a solution: a suite of digital banking tools that help people compensate the planet for their purchases through carbon offsetting.
Doconomy is still in start-up phase, but a spokesperson confirmed its mobile banking app is on track to launch in Sweden this year, followed by the DO White and DO Black credit cards in 2020: "Sweden will be the first market, but we're also looking at other European markets for next year," he said.
"We need to address how our consumption is impacting our planet."
Doconomy is more than a fintech, it's also a philosophy based on the power of many. The company believes everyone has a responsibility to tackle the climate crisis, and we need to act now.
"We all need to come to terms with the urgency of the situation and rapidly move towards more responsible consumption," said Nathalie Green, Doconomy's CEO, explaining the launch of the DO Black credit card in April 2019.
Doconomy is developing digital tools and the DO credit card to help people track and offset their personal carbon footprint. The DO Black credit card goes a step further as the world's first credit card with a carbon limit. When you exceed your carbon limit (as opposed to your credit limit) you'll be cut off from making further transactions.
As Pihl told Fast Company: "We realized that putting a limit that blocks your ability to complete the transaction is radical . . . but it's the clearest way to illustrate the severity of the situation we're in. We need to address how our consumption is impacting our planet."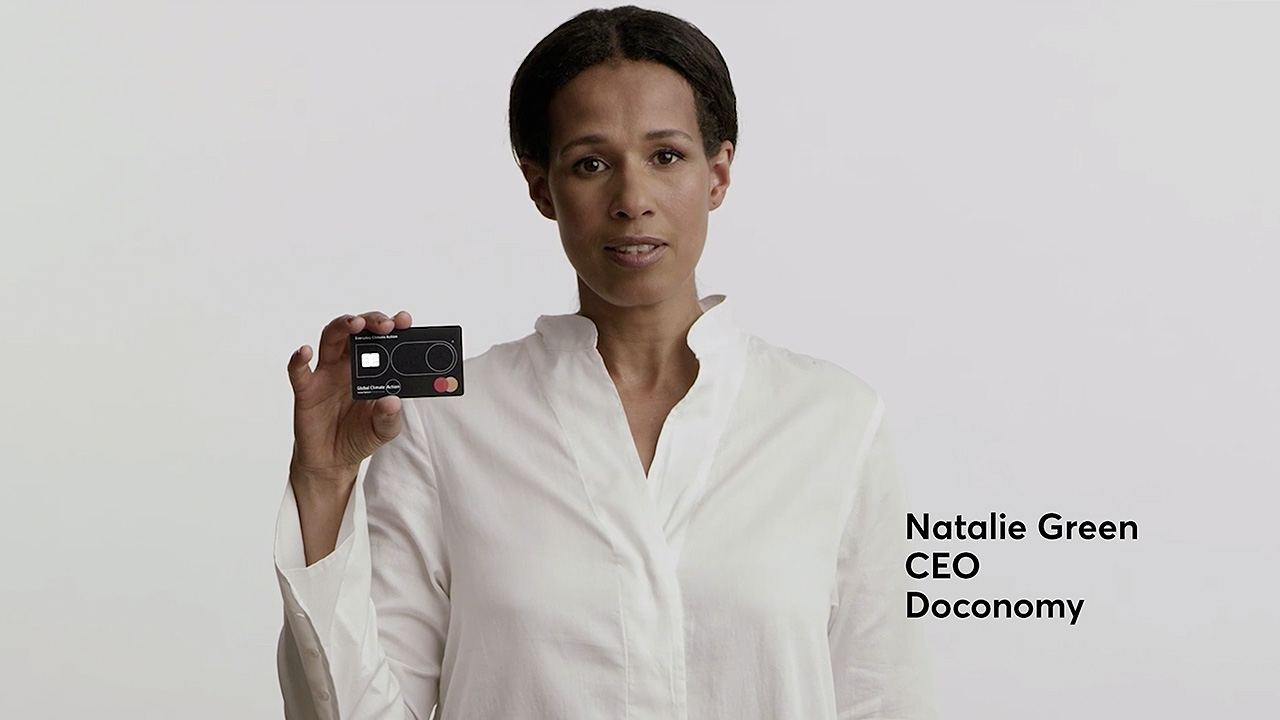 Play video
So how does it work? Doconomy uses the Åland Index to calculate the carbon impact of each transaction, which is developed by the Bank of Åland using data from Thompson Reuters, Sustainalytics and the WorldBank's Mitigation of Climate Change Working Group. It is also partnering with Mastercard and UNFCCC to launch its credit cards.
Consumers will be able to 'carbon compensate' for carbon emissions related to their purchases. This means donating to UN-certified emission reductions projects, or investing in sustainability funds.
Retail partners must also pay for their climate impact by rewarding customers with DO-credits. There's a caveat for consumers: these credits must be used to 'climate compensate' or to contribute to personal savings, but they can't be used to buy more!
In doing so, Doconomy is radically rethinking the provision of credit: credit cards have always encouraged overspending. Doconomy's credit cards hope to achieve the opposite.
As for its business model, Doconomy's app will be free to use, but the company will earn revenue from charging fees on mobile banking services and for transactions via payment and credit cards. It will also charge a minor administration fee for 'climate compensations'.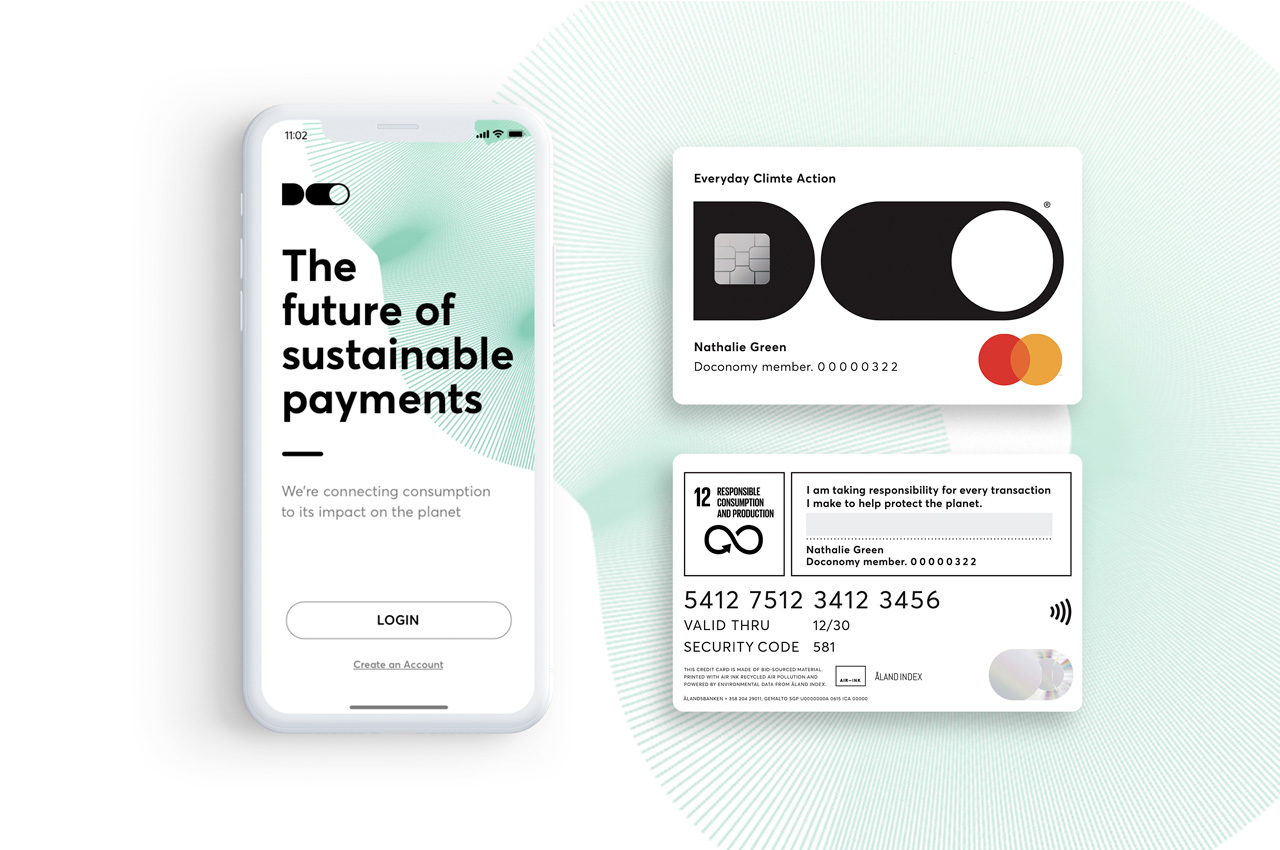 Doconomy has spent 25 million Swedish krona (AUD$3.7 million) developing its digital banking tools so far, and will soon close further funding "that will substantially grant us the power to speed up our efforts", according to its spokesperson.
Despite the fact that its services are yet-to-launch, Doconomy is winning awards and capturing the world's attention. In June, it listed on Norrsken Foundation's #theimpact100 list of companies solving environmental and social problems. In August, it was one of 15 fintechs accepted to the Lighthouse accelerator program, designed to scale-up innovative ideas. Doconomy is also one of Fast Company's 2019 Innovation by Design winners.
"It's sustainable and scalable."
Behind Doconomy's accolades lies the immaculate design of its products. DO credit cards are biodegradable, climate-friendly, bio-sourced and printed with Air Ink made from recycled air pollution, while the app promises to deliver a user experience so stylish that it will change people's spending habits effortlessly.
As a judge at this year's Cannes Lions observed after awarding DO Black with a Grand Prix for eCommerce: "The execution was stunning … It's very difficult to make that kind of payment solution something that consumers are emotionally connected to. It's also sustainable and scalable."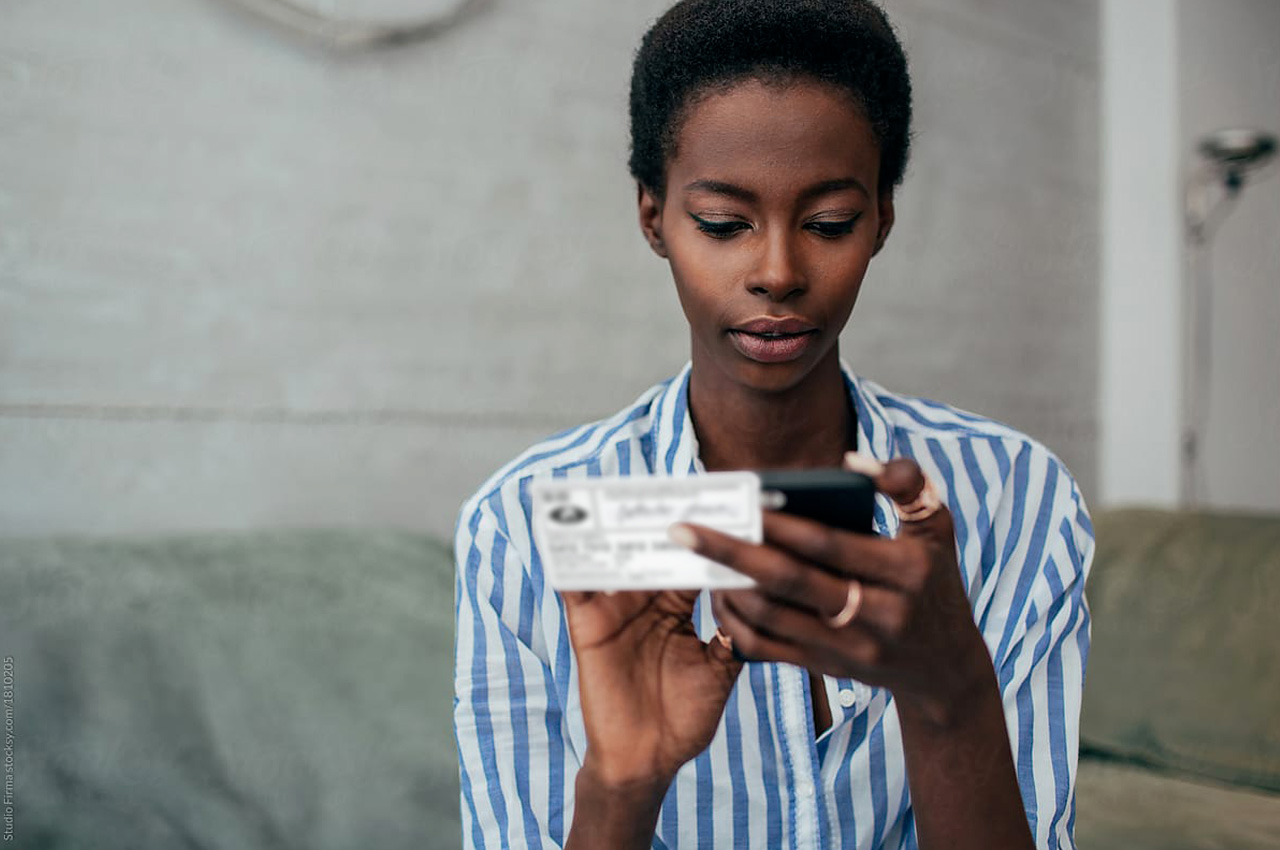 Will Doconomy empower a shift from being a spendthrift society to one that consumes more mindfully? The company admits it's got a way to go: "We know this is not easy, and we are all learning."
What is clear is that there's a groundswell of support for climate action. The Australian government insists it is on track to meet its Paris Agreement commitment of reducing greenhouse gas emissions to 26-28% on 2005 levels by 2030, yet emissions have been rising year-on-year.
Around the world, there's a sense that governments are failing to deliver on climate change – and that we all have a responsibility to change our ways. Doconomy is out to prove that perhaps, 'Together we can 'DO' this." Play video
Why It Matters
– Global credit card spending is set to surge to US$45 trillion per year by 2023, up 100% in less than 5 years.
– Spending is growing fastest in the Asia Pacific, more than doubling in the last 5 years, fuelled by a contactless, cashless and e-commerce payment culture.
– Australia ranks highest in the world in terms of contactless card payments, making nearly 500 million transactions a year! We're also world leaders in credit card spending and debt, which hit a record high of $150 billion in 2019.
– The implication? Credit cards can be an incredibly powerful tool for both driving consumption and controlling it.
– Doconomy's philosophy is grounded in the belief that consumption is a huge culprit when it comes to the climate crisis, and we all have a responsibility to buy less.
– Its success may depend on improving the accuracy of carbon calculators. The Åland Index classifies each merchant as a particular kind of store, then makes a calculation based on the general carbon footprint of the industry – but some critics describe current calculation methods as "imprecise".
– Doconomy belongs to a new breed of purpose-driven payment services: Poseidon is a blockchain-powered platform that offsets the carbon impacts of purchases; Nori uses blockchain technology to create the 'first carbon removal marketplace'; Stripe is an online payments platform that fully offsets greenhouse emissions by purchasing carbon offsets.
– Doconomy hopes that within 10 years it will be normal to buy products considering not only their price and quality, but also their carbon footprint.