Can period pants change the world?
by The One Centre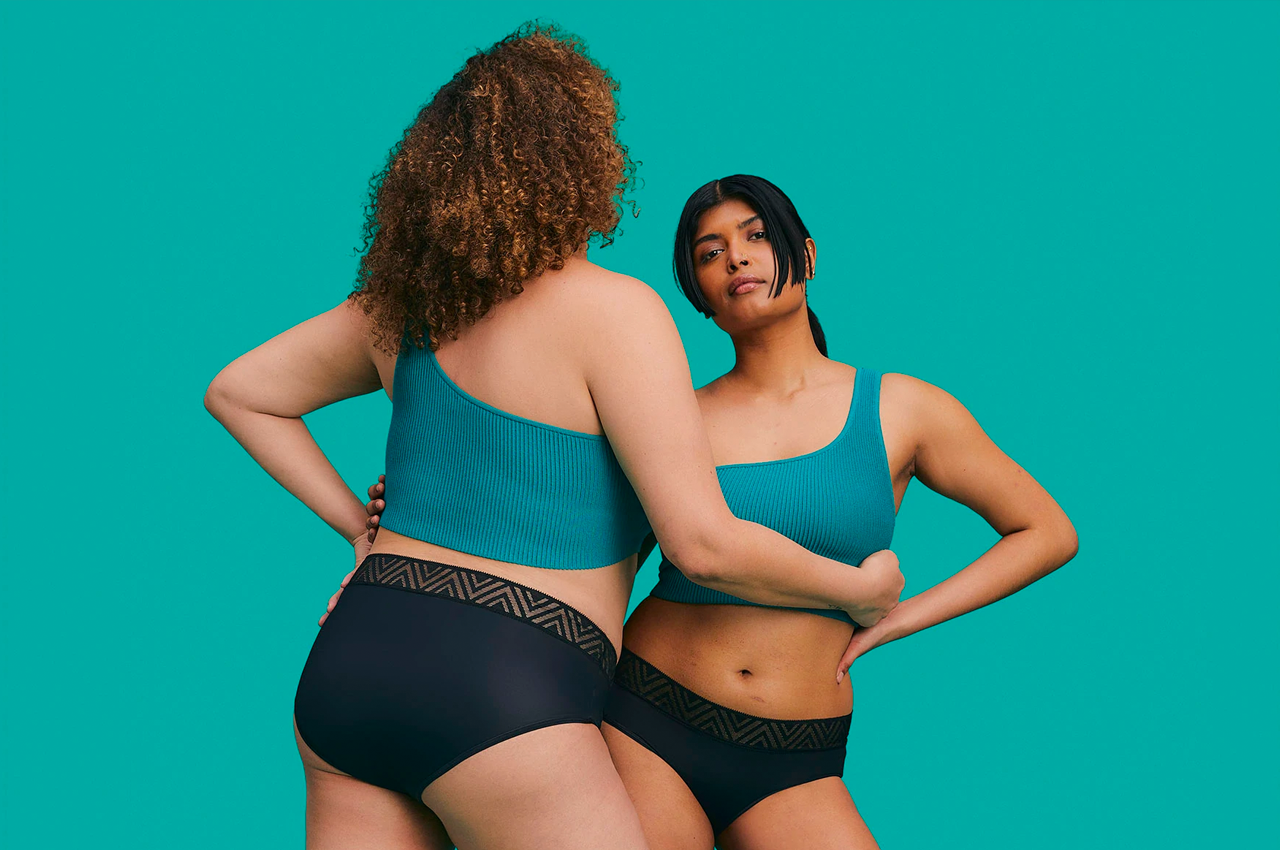 27
May, 2022
27th May 2022
Thinx, the women-led period pants company, is disrupting the $39 billion global feminine hygiene market with innovation, sustainability, empowerment and a radical shift in consumer behaviour.

The feminine hygiene market has been ripe for disruption for some time. With an estimated global worth of $38.9 billion, a substantial environmental footprint in terms of plastic waste and landfills, a poor record in terms of social equality and very little innovation - the category was brimming with potential. It was only a matter of time.

Enter Thinx and its revolutionary period underwear.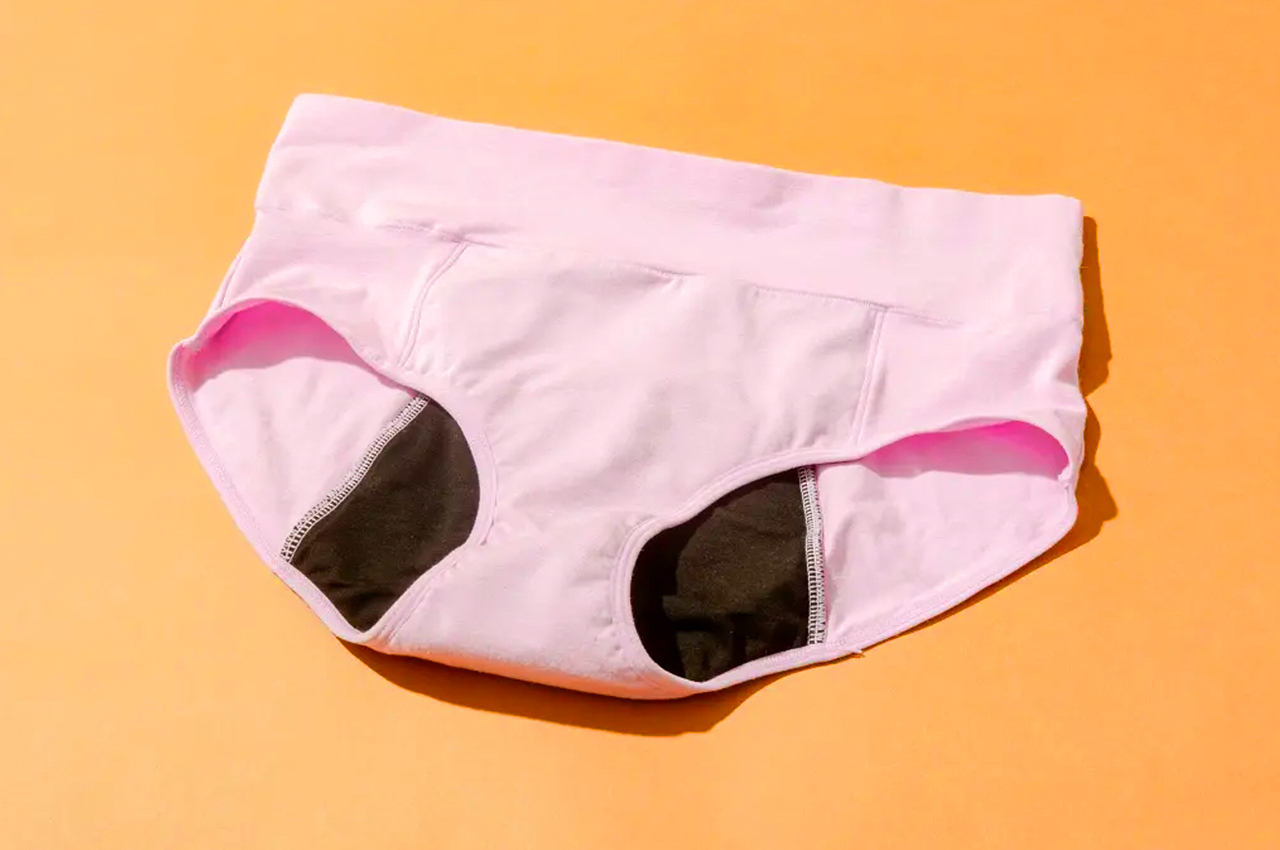 Period underwear functions like regular underpants but with the ability to absorb menstrual flow. The user can wear the underwear instead of, or as a backup to, using tampons and pads. To say this product has been disruptive is an understatement – period pants have been a game-changer, and Thinx has led the way.
Period underwear has grown rapidly, attracting new customers – nearly 20% of British women purchased period pants last year – and new brands – Bonds, Marks & Spencer and Bodyform, to name a few. The period underwear market is forecast to be worth $279.3 million by 2026. Market leader Thinx has a 40% global market share and 70% share in the US.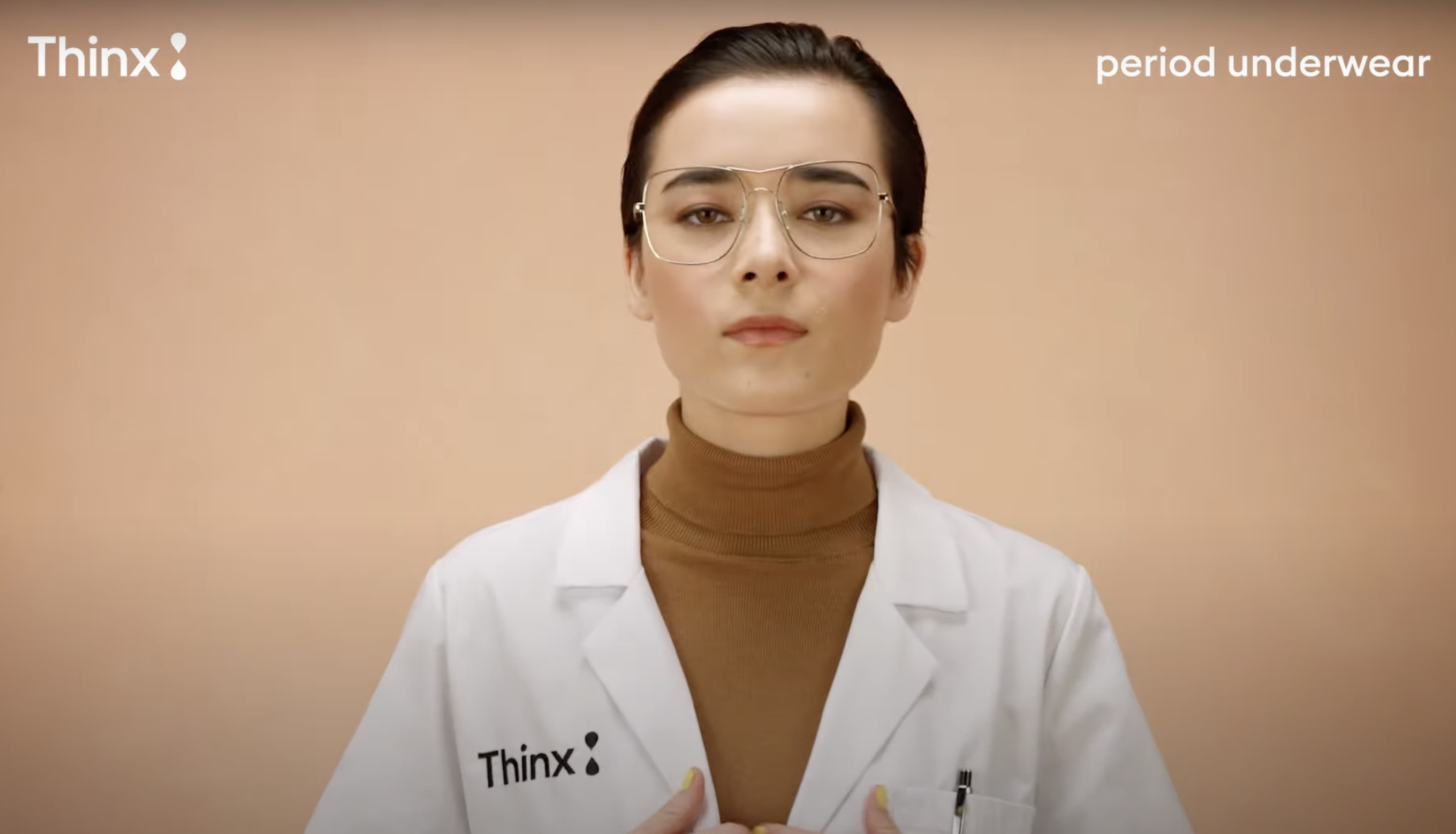 Play video
Launched in 2013 by founder Miki Agrawal, her sister Radha Agrawal, and friend Antonia Dunbar, Thinx mission is to revolutionise menstrual hygiene by creating the best and most innovative period solutions. Thinx aims to empower humans and sustain the planet while breaking taboos and changing the conversation around menstruation and reproductive health.
Thinx ticks all the zeitgeist boxes: A women-led, direct-to-consumer company providing products that offer an innovative, sustainable, environmentally friendly, ethical, and comfortable way to improve women's lives.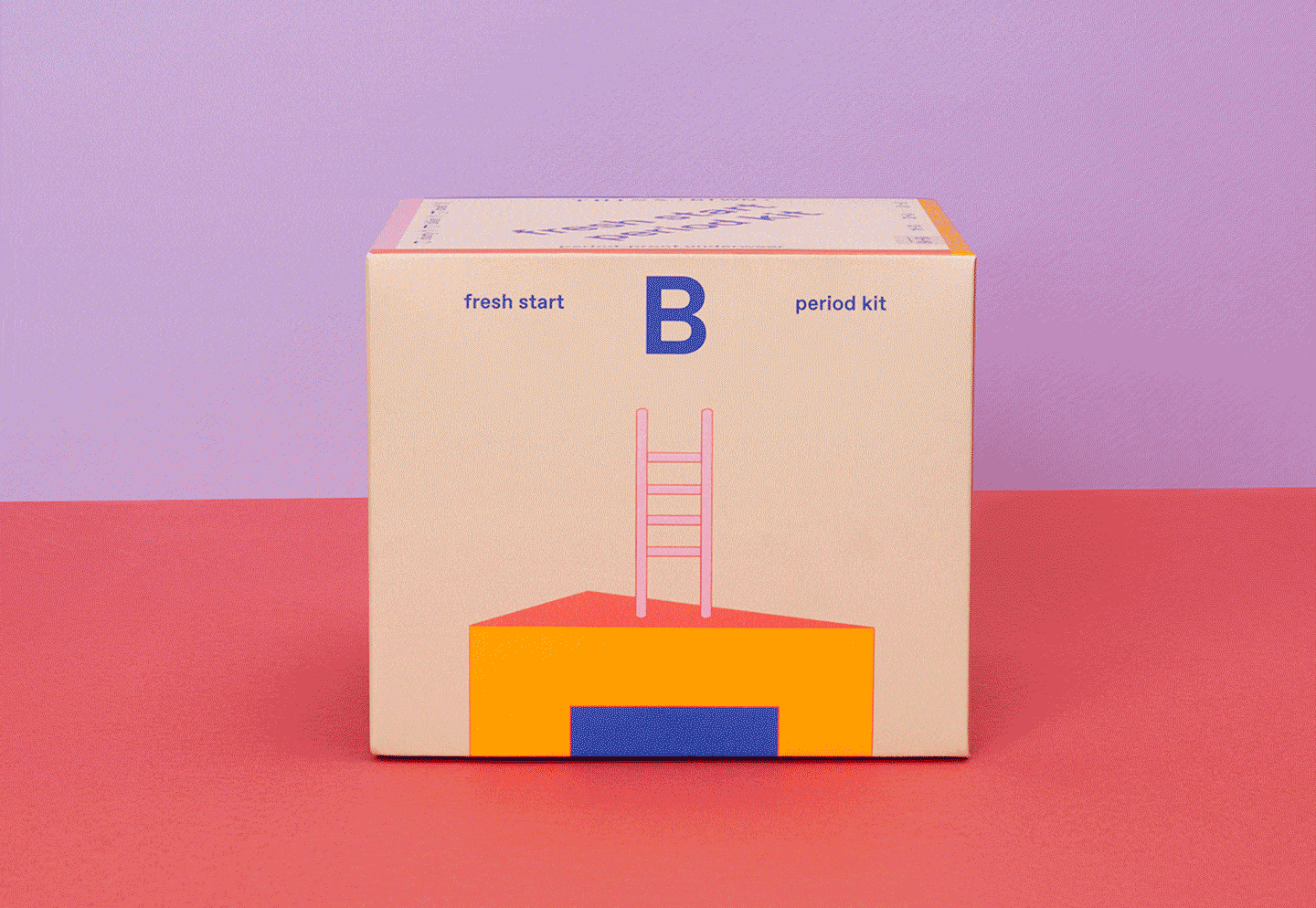 While periods and their maintenance have historically been a woman's problem, the environmental impact of this category is a very human problem. The feminine hygiene market has an enormous ecological footprint – a single menstruator is estimated to use between 5,000 and 15,000 pads and tampons in their lifetime. All that – predominantly plastic – waste must go somewhere. Thinx aims to provide a solution to minimise that impact.
Then there is the social impact – period poverty is widespread, starting early and impacting girls and women throughout their lives. Without access to essential products, many girls skip school during their periods, missing 10-20% of school days – with some dropping out altogether. In the US alone, period poverty affects 22 million people. Thinx menstrual equality program Give Rise works with several US initiatives to expand access to basic hygiene products and reproductive healthcare services.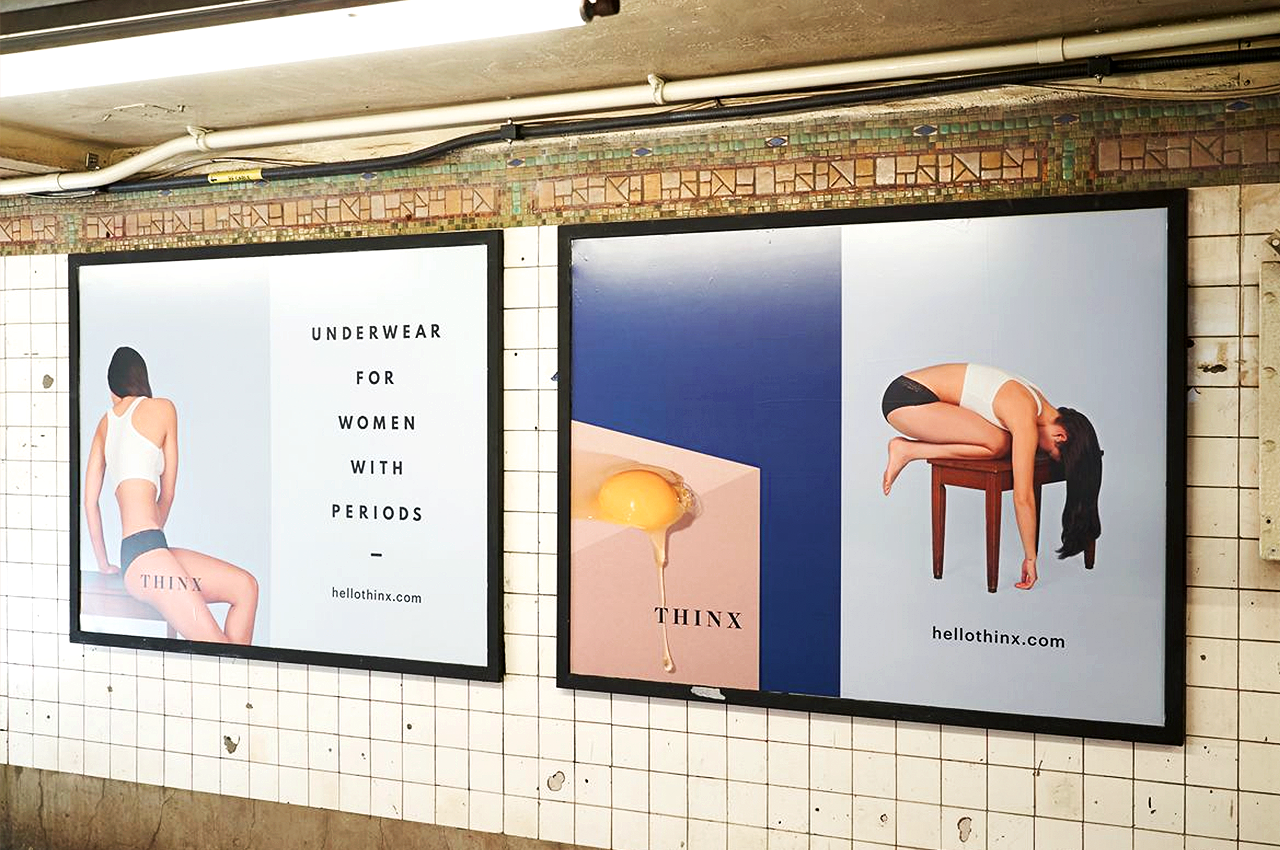 This mission and purpose are central to the brand's positioning as a proud disruptor and "patriarchy-fightin' company". While owning women's empowerment is a huge aspiration, Thinx aims to smash the stigma of menstruation and eradicate the shame of having a period.
The brand messaging is direct, no-nonsense, and unapologetic; it speaks directly to its target audience about a regular part of their lives. As a direct-to-consumer business, the website is critical – Thinx presents an easy-to-use site that enables customers to select styles, colours, and absorbency and create sets of underwear to match their individual needs in terms of flow. The site also includes an online periodical (get it?) called Thinx Piece, which provides articles, videos and informative content around women's issues.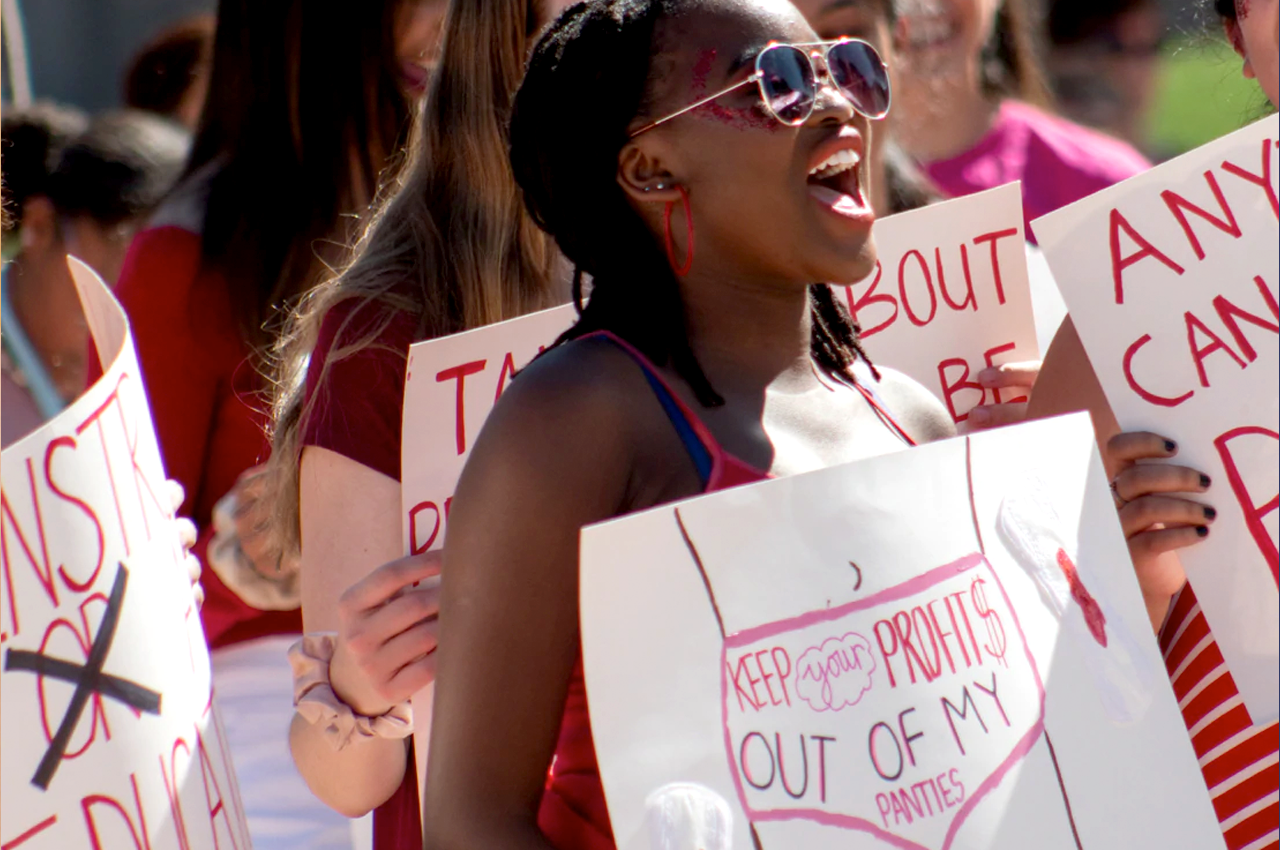 Thinx mission to fight the shame and stigma around periods has played out in the media after a 2015 ad campaign was deemed 'inappropriate' and banned for featuring "too much skin" and the word "period". The campaign included images of women in Thinx underwear alongside cracked eggs and grapefruit images.
The co-founder and then-CEO, Miki Agrawal, called out the ban, citing the double standard which allowed scantily clad women in regular underwear advertising.
"We live in a patriarchal society. The period conversation makes them uncomfortable. There's such a double standard with what's allowed to be up there."
This controversy is crucial to Thinx is delivering its promise to break taboos and change the conversation by dragging it into the mainstream with unapologetic and straightforward marketing. It has been a significant player in a global shift in the way brands speak to consumers about periods. Brands have only stopped using blue liquids to demonstrate absorption in their advertising and even dared to utter the word period in the last five years.
Taking its mission to the next level, Thinx is positioning the brand as a partner to support women throughout their lives, expanding into an underwear range for bladder incontinence and a range for tweens and teens. The brand is looking to engage young women before they start using disposable products and ensure they only purchase sustainable feminine hygiene products throughout their lives.
Thinx boasts a customer base of 2 million people, and while it remains a D-to-C brand, it now gains 20% of sales through retail partnerships with the likes of Boots, Target and Nordstrom. In 2020 Thinx grew 50%, with sales reaching $80 million; the growth continued to $100 million in 2021. In the most recent sign of the company's success, feminine hygiene giants – and category pioneers – Kimberly-Clark took a majority stake in Thinx in February.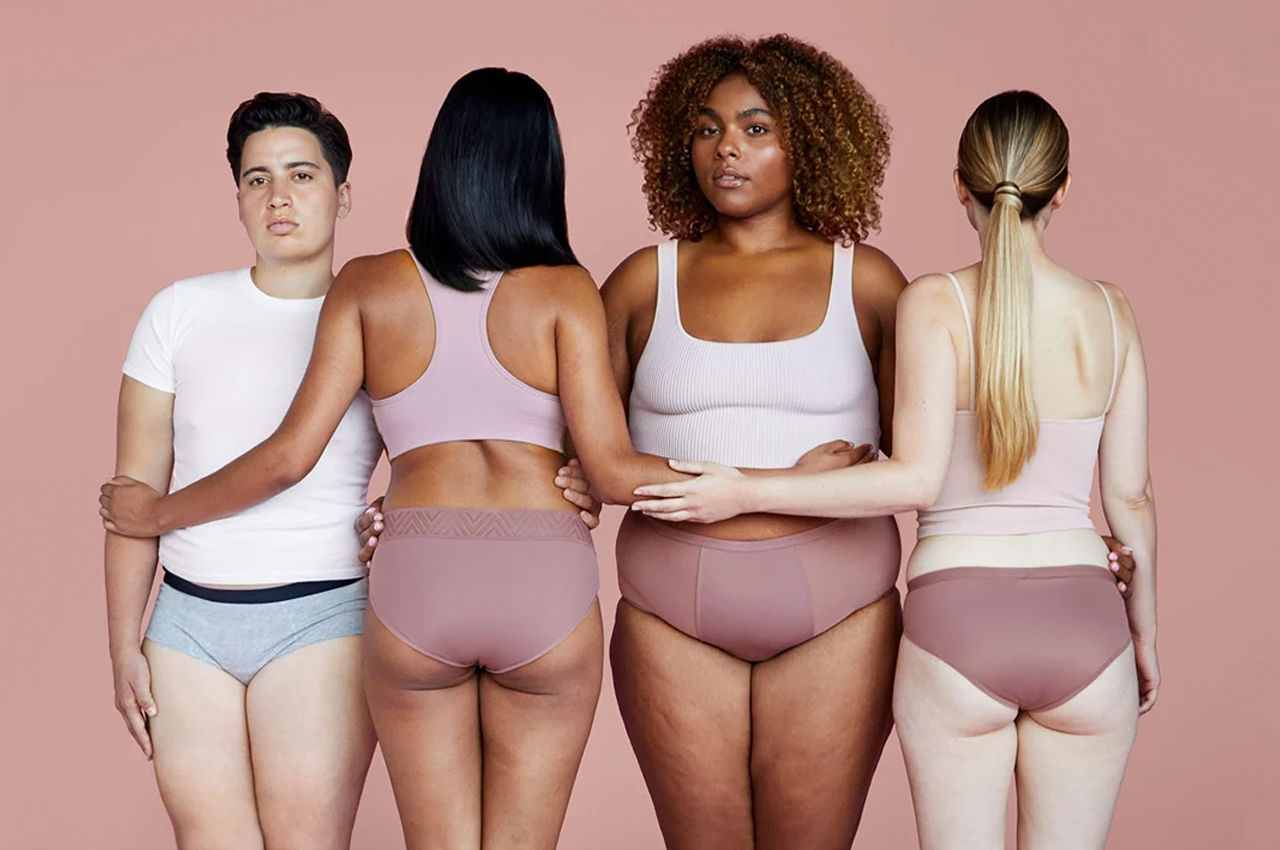 Why It Matters
Half the population – 49.5% or 3.905 billion – are women, the majority of which will require a feminine hygiene product of some description within their lifetime. The feminine hygiene market is forecast to reach $68.7 billion in 2030.
Innovations in women's health have been largely overlooked historically and are currently a huge focus area in Silicon Valley and elsewhere. This category is set for significant growth, and marketers and investors need to pay attention.
There is a significant consumer appetite for women-led companies that cater to women's needs in a non-patronising fashion. These predominantly direct-to-consumer companies are gaining popularity as "by women, for women" organisations and are strong competition for established brands.
Thinx is perfectly positioned for modern women who want to purchase with purpose. Period underwear taps into a growing awareness of fashion's enormous impact on the environment and social and financial equality issues globally. These issues are important drivers behind purchasing decisions as consumers want brands that align with their values.
Thinx is targeting young women with the launch of a tween and teen product range; this could see an enormous behaviour change in young women who only ever use period underwear and do not ever buy tampons and pads.