Are Spatial's high-fiving avatars the future of work?
by The One Centre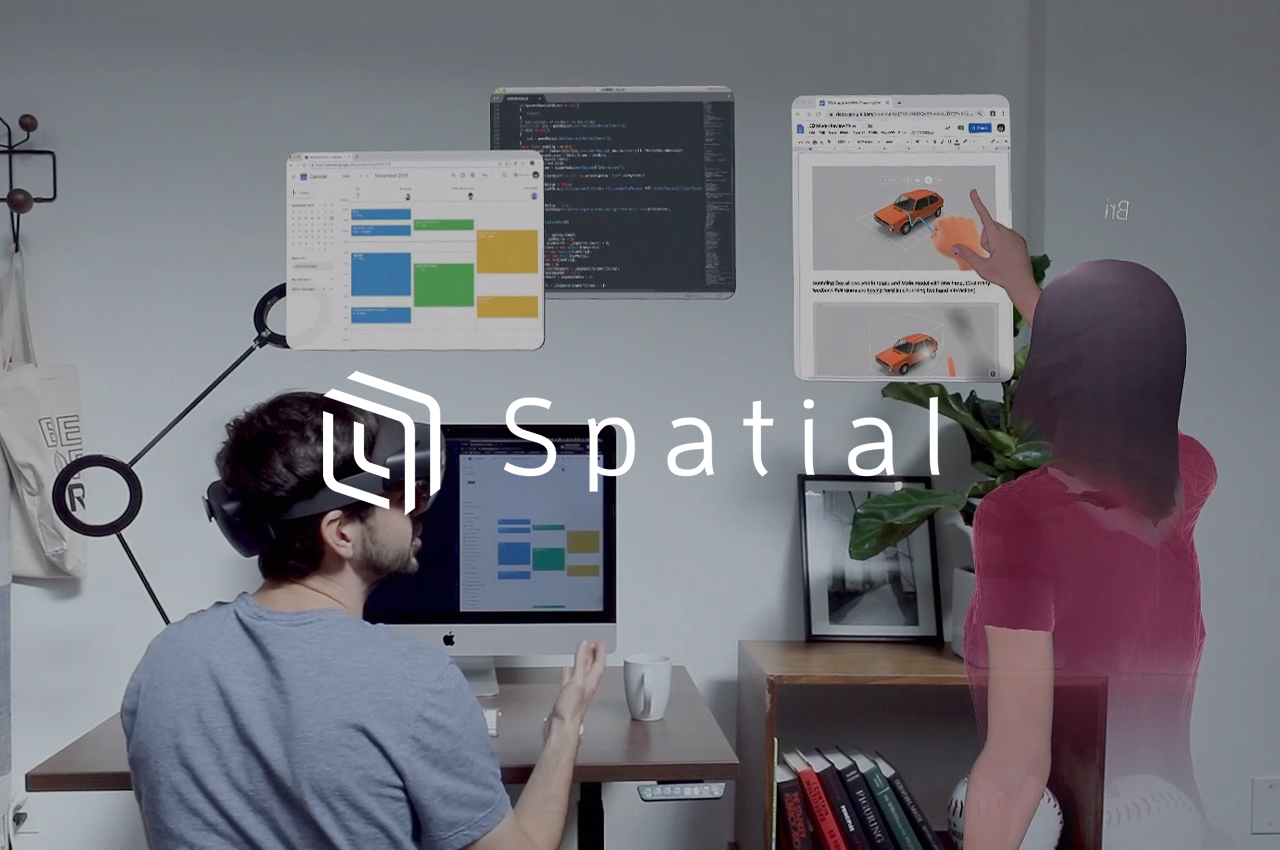 9
October, 2020
9th October 2020
Instead of heading into the office or travelling interstate for a meeting, Spatial is making it possible to send our avatars to work instead.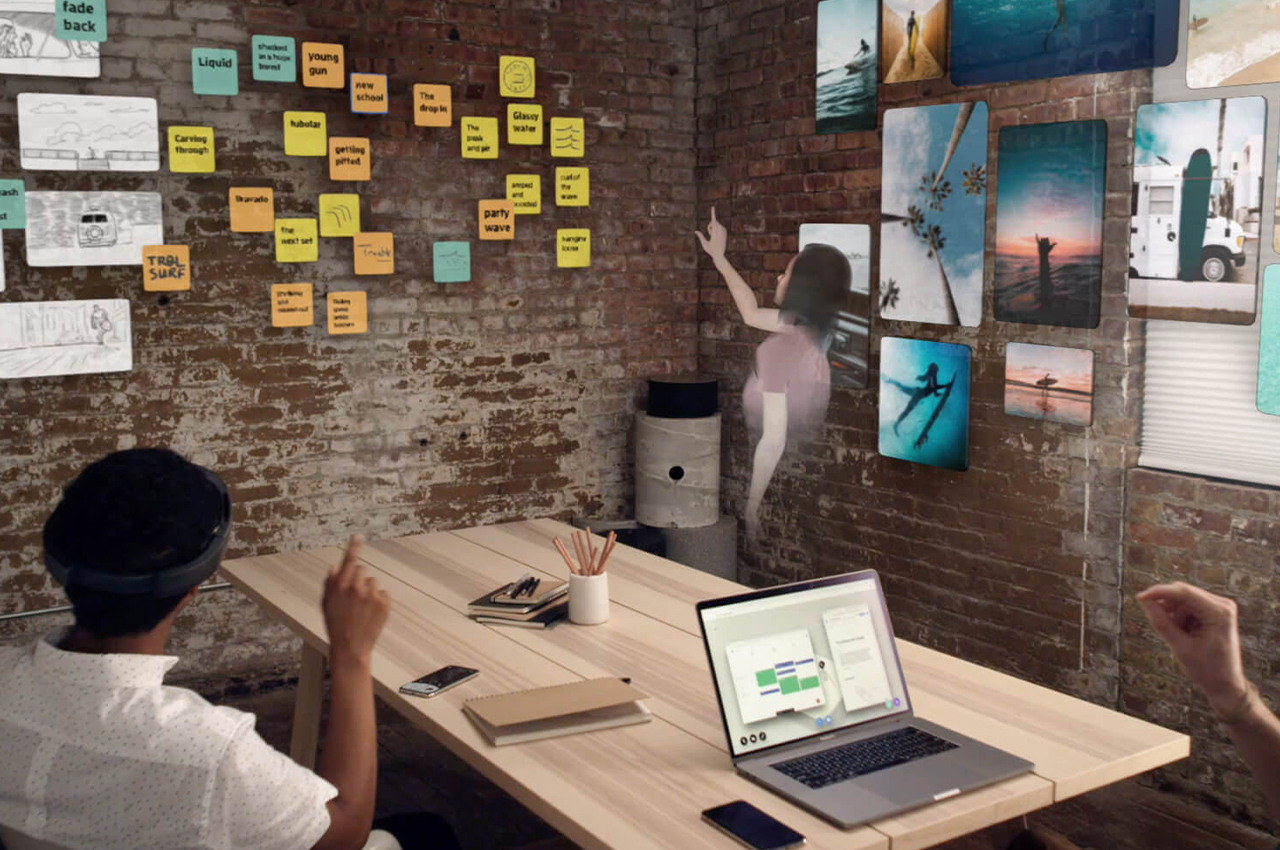 In early 2020, as the coronavirus spread globally, video conferencing suddenly became an accepted part of daily life. Tools like Zoom, Meet and Teams are booming, yet their limitations have also become painfully apparent. Many people find video calls awkward and one-sided, especially when it comes to brainstorming and collaborating. It's hard to experience the same gut reactions and intimacy when you're staring at a panel of talking heads, especially in large groups.
Enter Spatial – an augmented reality collaboration platform that makes it feel as though your colleagues have been magically teleported into the room with you. For those of us who grew up watching movies in which humans coexist with avatars and holograms in new dimensions, reality is catching up with science fiction.
Spatial uses virtual (VR) and augmented reality (AR) to fuse the physical and digital worlds of work. Teams of remote workers can use Spatial to create avatars of themselves, collaborate side-by-side in a virtual workplace, 'manifest' their ideas as digital objects or give each other virtual high-fives.
The platform has been described as "videoconferencing on steroids", while Mike Krieger, Instagram co-founder and an investor in Spatial believes: "Spatial's mixed-reality solution will be a key part of the future of work. They're taking us beyond everyday tools like Zoom and Slack and pointing the way towards what conferencing and collaboration can be like if they were invented today."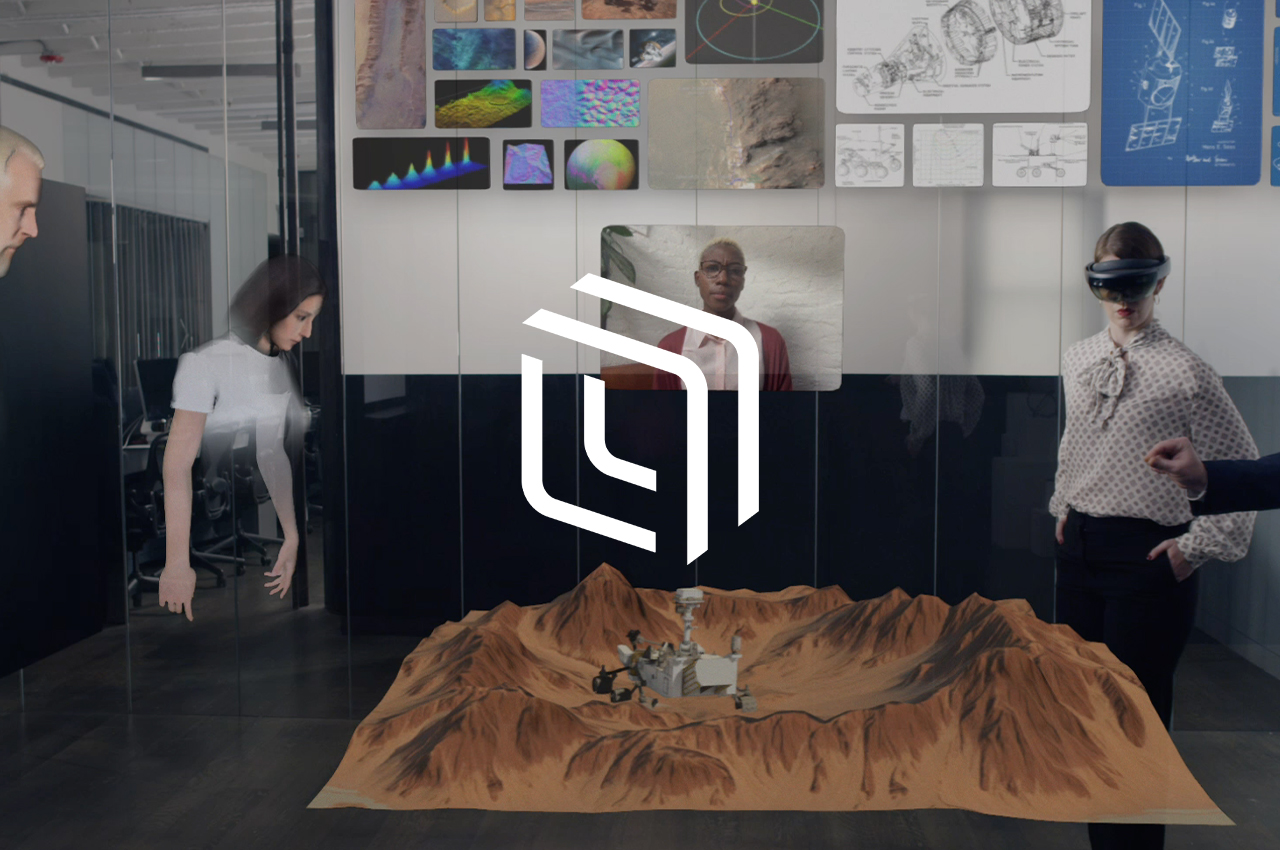 Play video
Spatial launched quietly in 2016 and revealed its innovations two years later. In early 2020, the coronavirus arrived, forcing millions of people to work from home. Since then, after opening up the platform for free, Spatial has seen a 1000% uptick in interest and usage, a spokesperson told ONEtalks. Not only has it been trialed by a majority of the Fortune 10 and over 40% of the Fortune 1000, but Spatial is now seeing interest from small business owners and 'prosumers' (customers who want the highest-quality technical products, or who participate in the creation of products).
"Three-dimensional media is possibly, finally approaching a breakthrough moment."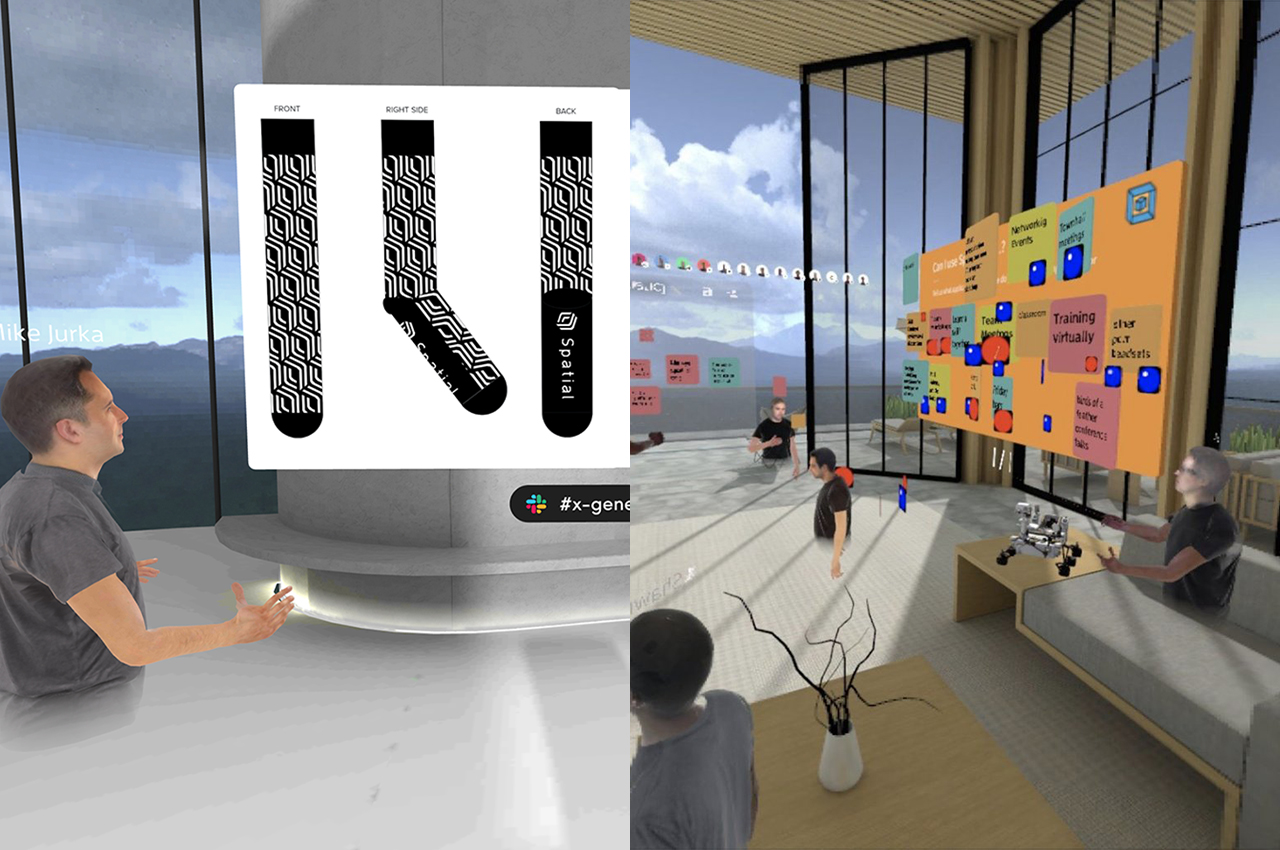 Its enterprise customers include Mattel, Ford X, Nestle, Pfizer and Purina, which are using Spatial to design and model new toys, share concepts for packaging and product design, save money on travel, and connect teams in different cities. Nasdaq is trialling Spatial to connect with clients during and post-COVID, and is now looking to host a virtual bell ceremony; BNP Paribas uses Spatial to model land purchases and development deals around the world.
The platform is also being trialled to provide telehealth services and COVID-response aid, train clinicians and volunteers faster, connect patients who are isolated from their families, or to engage remote students in virtual worlds (like stepping back in time to Harlem in the 1920s, for example).
As TechCrunch observes: "Spatial's first publicly-named customers include very non-tech names like Mattell, Purina/Nestle and BNP Paribas. That in itself is a sign of how immersive, three-dimensional media is possibly, finally approaching a breakthrough moment."
So, how does it work? One of the secrets to Spatial's success is the fact that it is 'platform agnostic'. It can be used from any device, including a PC or smartphone. It works with AR headsets (HoloLens, Magic Leap), VR headsets (Oculus Quest), mobile apps (iOS, Android), web apps, productivity tools like Slack and Figma, with Google Drive and Nreal smart glasses coming soon. Spatial can handle about 15 to 20 people at a time, but the goal is to scale up to manage hundreds at once.
"We are moving from the era of personal computing to collective computing where people can share their space and ideas from anywhere, on any device," explains Jinha Lee, Spatial's Chief Product Officer and Co-Founder.
"We are moving from the era of personal computing to collective computing."
Another reason for Spatial's rise is of course timing. Travel is expensive, exhausting and terrible for the environment, and right now in the coronavirus era, not even an option. 
 "Moving into a 3D setting where everyone feels physically present brings a new level of engagement and presence. You are no longer a passive participant but an active part of any meeting. The deeper sense of presence brings teammates closer and allows them to iterate faster," explains Spatial's spokesperson.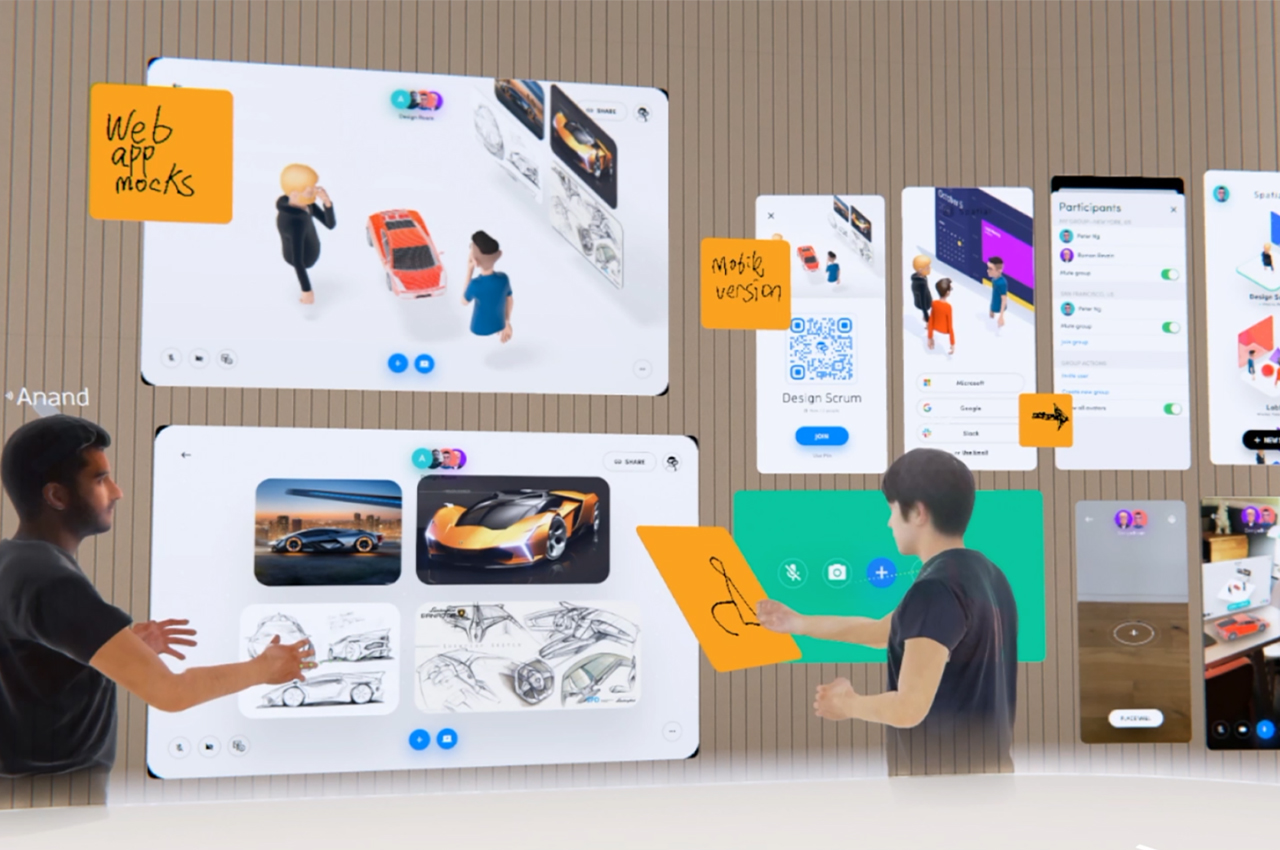 The company's growth also coincides with the launch of 5G and more affordable, lightweight smart glasses on the horizon from the likes of Apple and Nreal. Spatial is now teaming up with major 5G carriers to offer Spatial as a bundle – a deal that could take AR/VR into the mainstream.
 "This combination of hardware, chipset and carrier giants is a perfect storm for AR, just like what drove the mobile revolution in the early 2000s with smartphones, high-speed mobile data and app stores," Spatial CEO and Co-Founder, Anand Agarawala, told VentureBeat.
 With US$22 million raised to-date, Spatial looks like a serious disruptor to the global video conferencing sector – projected to reach USD$50 billion in value by 2026. It is also leading the way in the booming virtual and augmented reality sector, which is forecast to grow from $13 billion in 2020 to $67 billion by 2024 globally, according to Digi-Capital. Sales of AR and VR headsets combined are slated to hit 26 million units per year by 2023, according to Statistica, up from just 6 million VR headsets sold in 2019.
Spatial is now interested in opening up its platform to other developers to build productivity applications, which could accelerate its growth even faster.
Why It Matters
Video conferencing tools like Zoom and Hangouts have boomed in the wake of the coronavirus pandemic: between December 2019 and April 2020, Zoom's daily users surged from 10 million to 300 million; Google Meet topped 100 million daily users in April 2020.
They now face disruption from companies like Spatial, which are using AR and VR to reimagine "how work should be".
Considering how long VR and AR have been around, the sector is surprisingly niche and overhyped. Spatial could finally take mixed reality into the mainstream by providing a practical reason for using these technologies daily.
This will have huge implications for many sectors from fashion and retail (think virtual runways and holographic change rooms) to healthcare (Spatial is already being used to train volunteers in remote areas to use ventilators, for example).
In addition to taking on the video conferencing sector, Spatial will disrupt the business travel sector by giving companies an alternative to corporate travel – and the wasted time, money and carbon emissions that result from it.
Work will never be the same as a result of the coronavirus and the global #WFH experiment: a survey of 229 human resources leaders revealed that 41% of "employees are likely to work remotely at least some of the time" after the pandemic ends – up from 30% before the pandemic. (The New Daily, April 2020)
This in turn will transform cities around the world, which face an exodus of tree and sea changers who realise they (and their avatars) can work from anywhere. As more companies downsize to save on commercial real estate costs, Spatial's surge looks set to continue.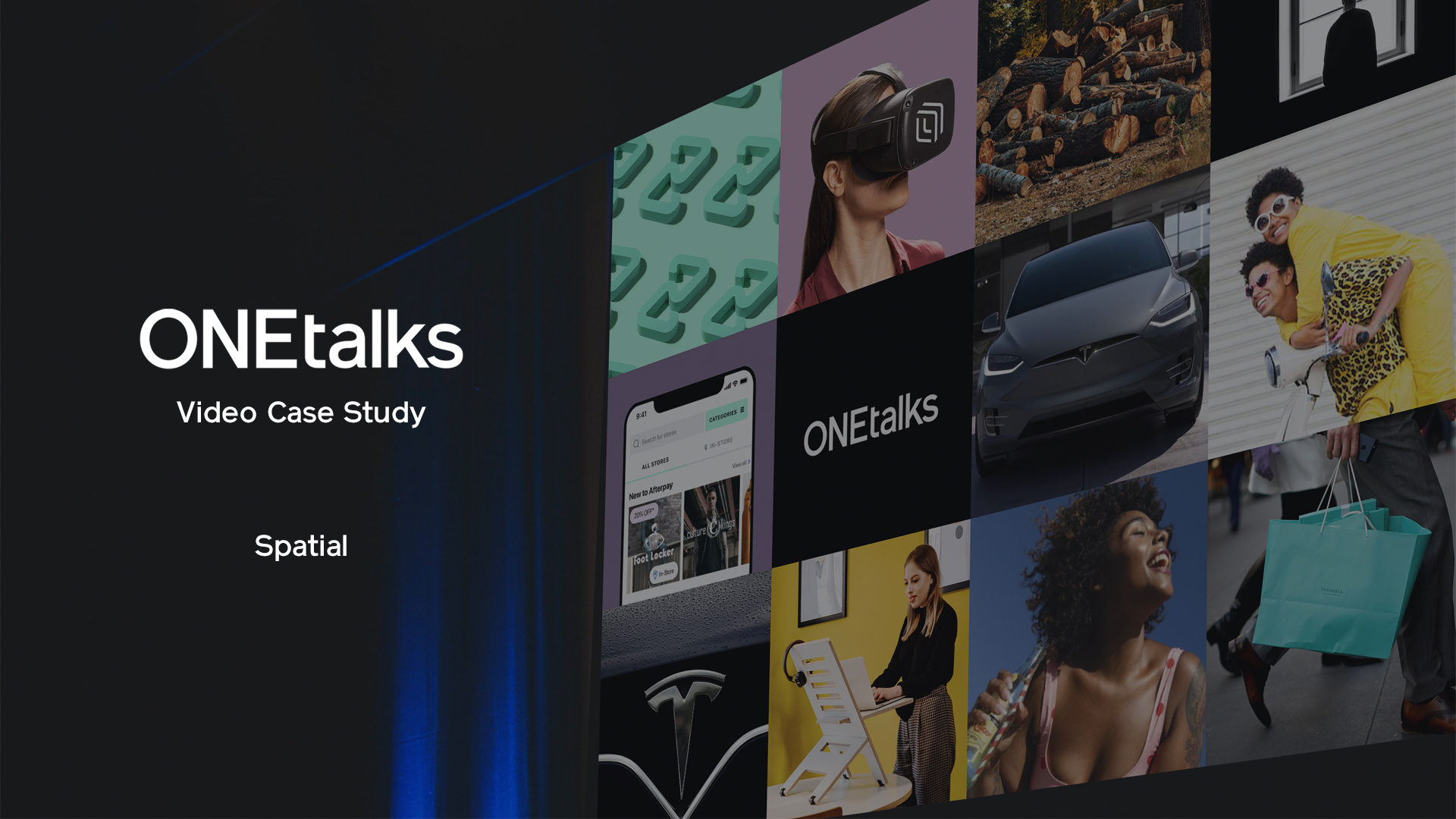 Play video