Tiffany & Co brings Breakfast at Tiffany's to life with luxury collection
by The One Centre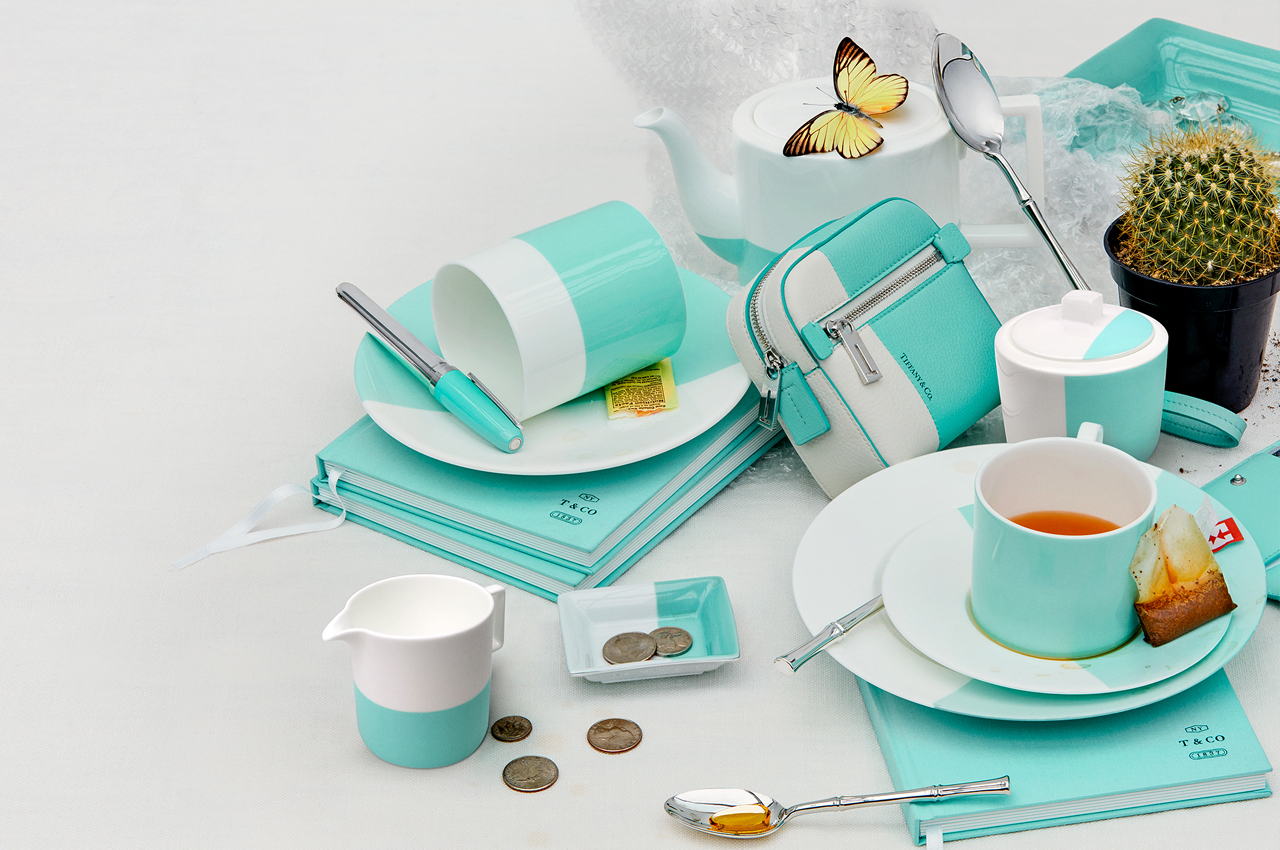 14
December, 2017
14th December 2017
Tiffany & Co has launched The Blue Box Cafe, a branded café on New York's Fifth Avenue, which is decked out with the brand's new luxury home accessories collection.

The café is located on the fourth floor of the brand's iconic flagship store and is decorated floor to ceiling in Tiffany's trademark blue, with the exception of the engraved zinc tables and one all marble wall.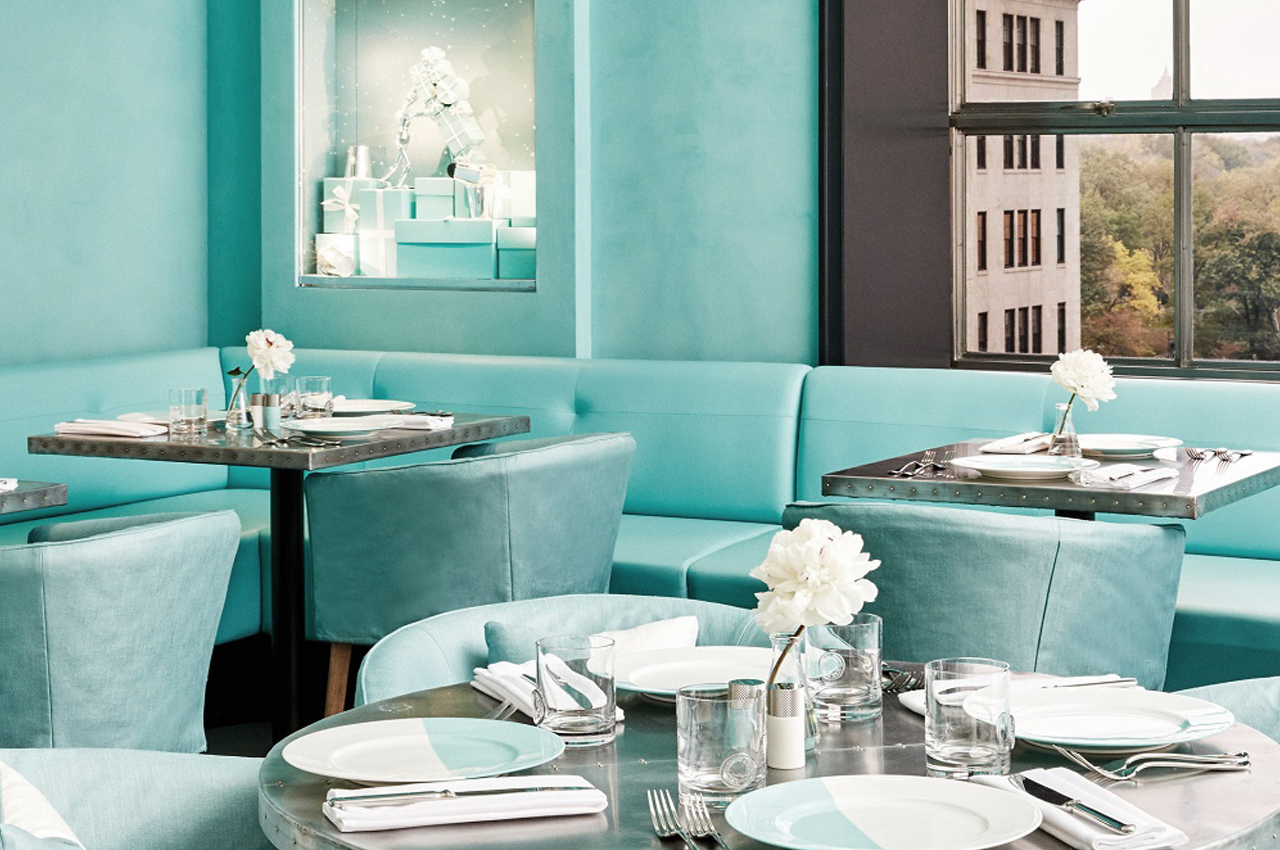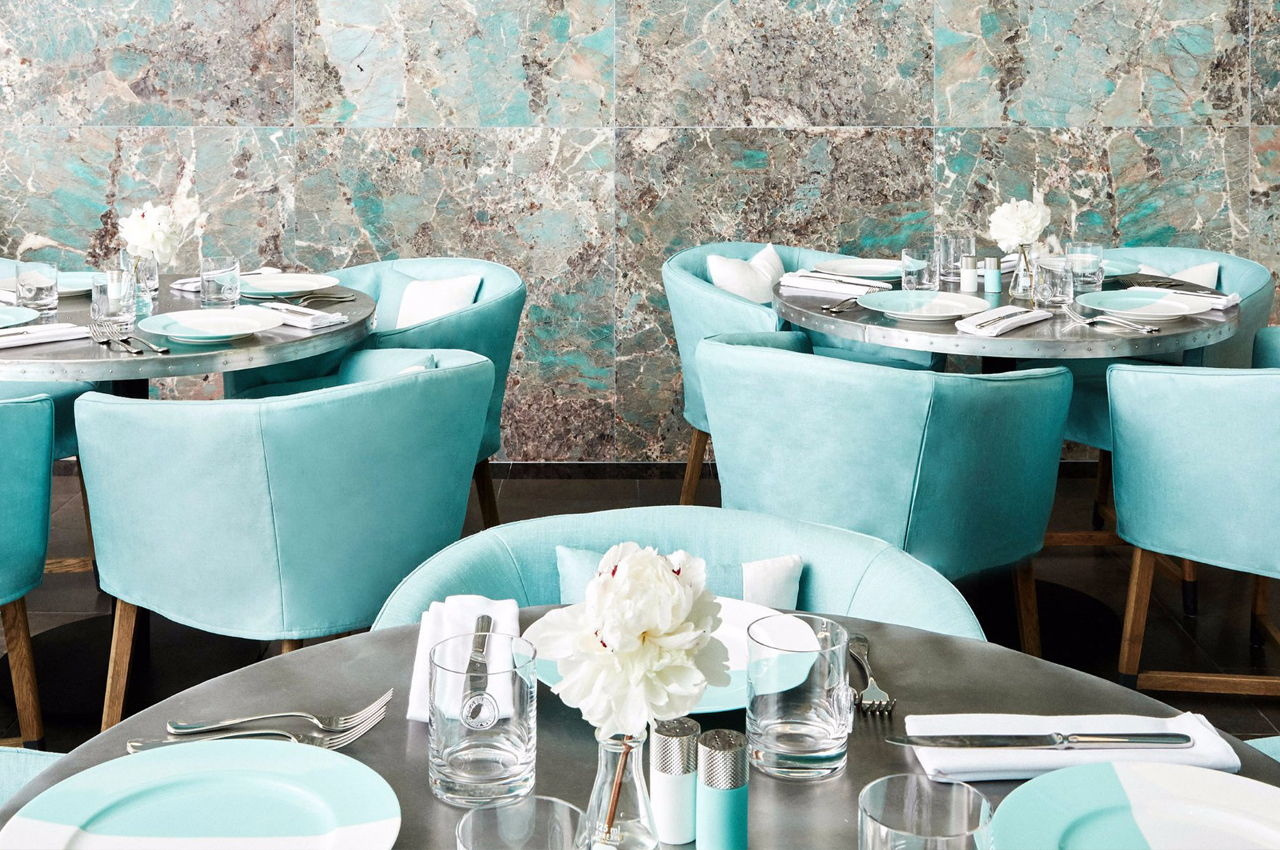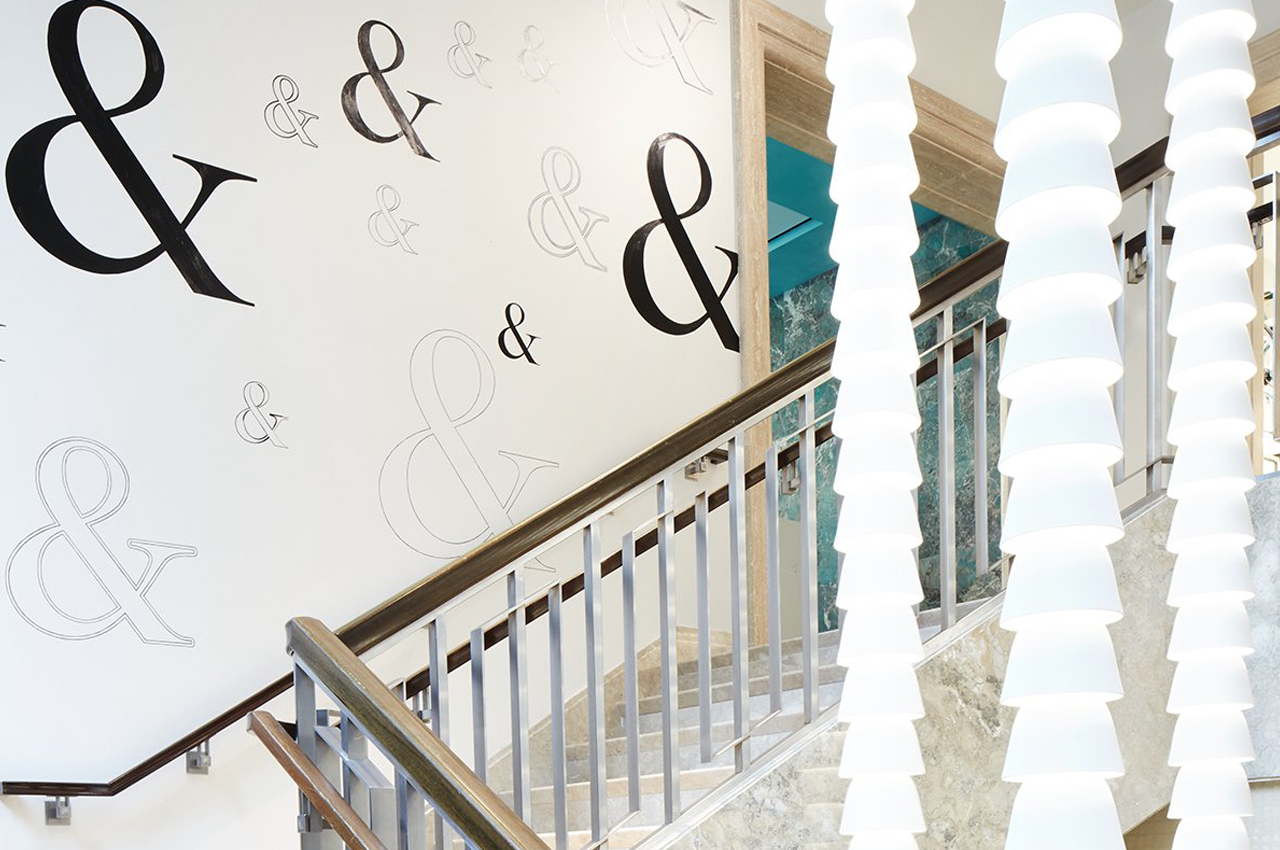 The space aims to provide consumers with an authentic Breakfast (or lunch) at Tiffany's moment, thus ensuring fans no longer need to linger outside the store clutching coffee and pastries.
Serving "American classics" and "a refined take on signature New York dishes, reinvented to be uniquely Tiffany", the setting is as inviting as the food is inspiring, serving customers who have always dreamed of having Breakfast at Tiffany's.
Tiffany & Co's vice president and creative director Richard Moore told Vanity Fair the café aimed to give customers the feeling of being immersed inside the brand's iconic blue box.
"Design of the space began from the idea of immersion in Tiffany – not only the feeling of being inside a blue box, but surrounded by Tiffany hospitality," he said, explaining how guests will first lock eyes with the view of the park, before seeing a sea of Tiffany blue.
"Design of the space began from the idea of immersion in Tiffany."
The café also heralds the launch of Tiffany & Co's luxury home accessories collection, which was created by chief artistic officer Reed Krakoff.
The Everyday Objects collection features a range of everyday items reimagined in precious metals, expensive wood materials and fine porcelain. The range includes a sterling silver silver tin can worth US$1,000, a sterling silver ball of yarn worth $9,000 and a set of sterling silver and walnut building blocks worth $1,500.
There's also bone china paper cups, crazy straws made from precious metals, hour glasses, pillboxes, rulers, a pizza cutter, ice buckets, letter openers and even a sterling silver and stainless steel golf putter.  All the items are fully functional and engraving is available.
The collection elevates everyday items to create things of beauty, because "beautiful things should not be limited to special occasions".
Krakoff said, "I think what makes the collection unique is that it incorporates the best quality, craftsmanship and design with a level of functionality that allows you to use these things every day."
It's easy to imagine Tiffany's china paper cups – and other items from The Everyday Objects collection – flying off the shelves this Christmas.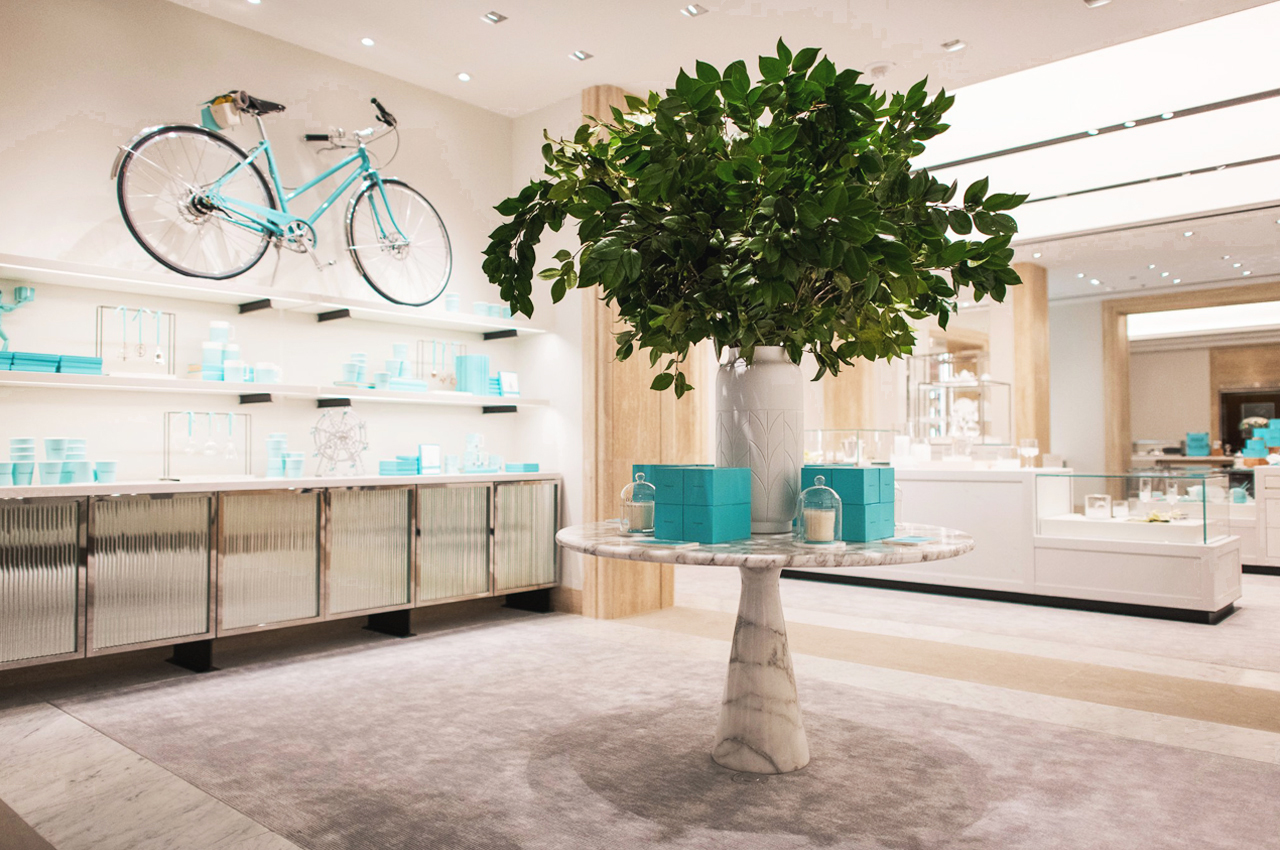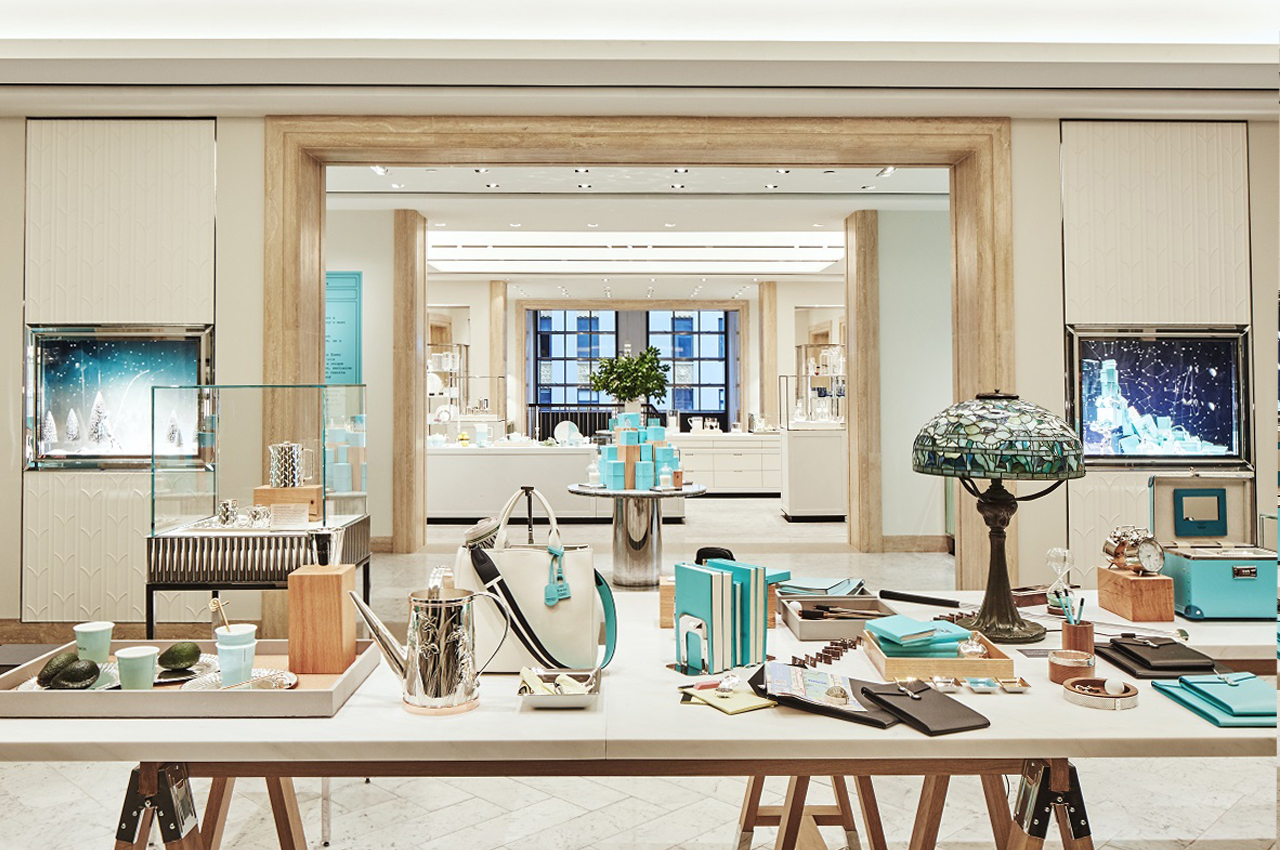 The idea of reimagining common or everyday items in opulent and luxurious materials is a lovely touch, albeit not an original one. This year has seen the fashion and design world embrace the trend with Italian fashion house Balenciaga creating luxury handbags in the style of paper shopping bags as well as recreating Ikea's iconic blue shopping tote bag  meanwhile, Marc Jacobs recreated woven washing bags as designer luxury items.
British brand Elkington and Co also recently created a collection of luxury versions of sugar bowls, teapots and salad servers using luxurious materials such as silver, walnut and hand blown crystal.
The concept brings to life the magic and nostalgia of Breakfast at Tiffany's in one of New York's iconic stores.
The Blue Box Café marks Tiffany's first retail dining concept and is a superb move by the retailer to bring to life one of the brand's strongest associations. The concept brings to life the magic and nostalgia of Breakfast at Tiffany's and marries it with a modern luxurious dining experience, in the midst of one of New York's iconic stores.
While a café within a store is nothing new, the Blue Box Café is a perfect extension of the brand. For many people, buying a Tiffany's product is an experience that is usually attached to a special event or celebration, so the café provides yet another way to extend the experience and create a series of memorable moments with the brand.
Once again, Tiffany & Co have demonstrated an intimate knowledge and understanding of their customer and created a superb experience guaranteed to not only succeed but also charm.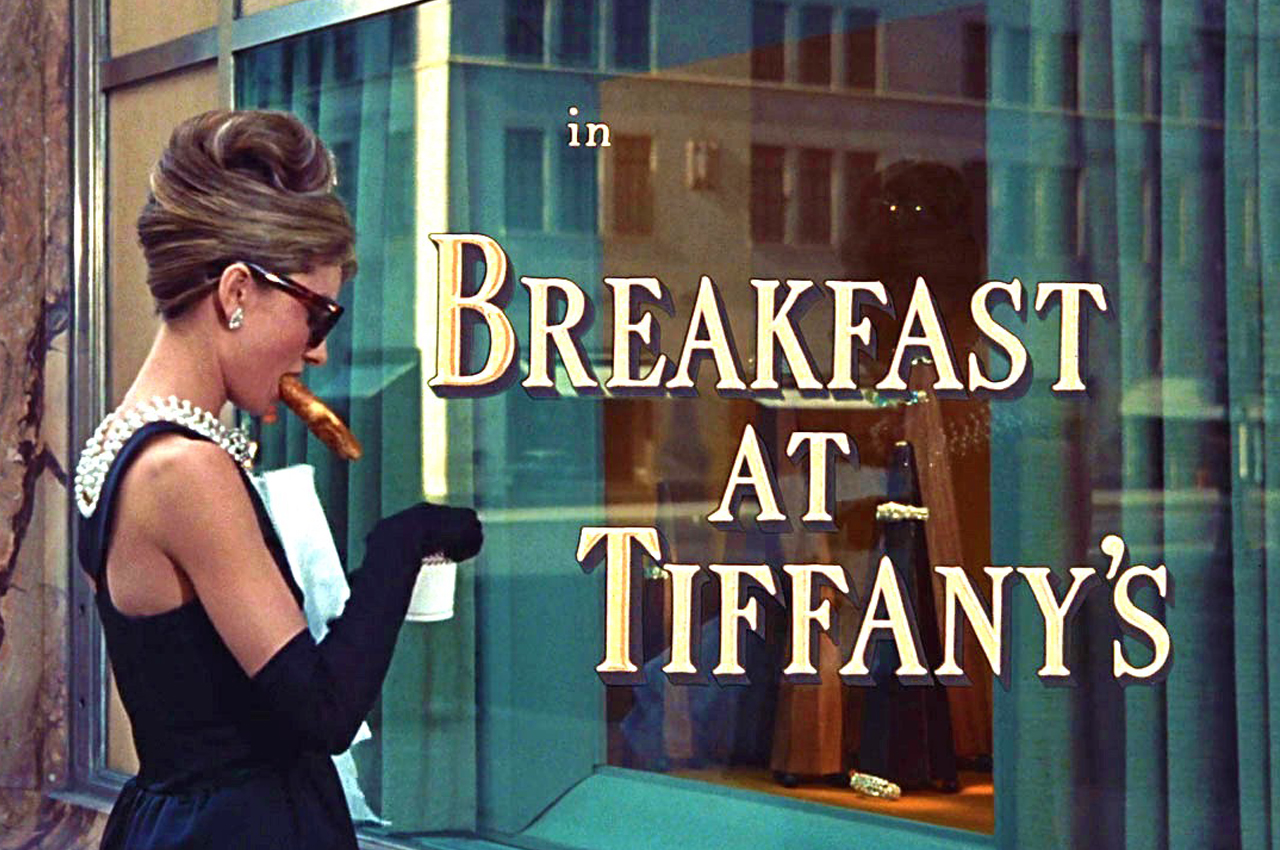 Why It Matters
In a slowing market, luxury brands can't afford to sit still. According to NY Times, "the biggest risk in luxury these days is often considered to be taking no risks at all".
The appointment of Reed Krakoff as Tiffany's chief artistic director in February 2017 is part of a broader trend: luxury brands are empowering the design-side of their business to tap new revenue streams.
The Blue Box Café capitalises on the rise of the nostalgia industry in an age of fast capitalism. Equally, many millennials have never heard of Audrey Hepburn, so the Everyday Objects collection is designed to modernise the brand.
After all, no one actually needs a $1,000 Tiffany's ping pong paddle, but Tiffany's understands the PR value of selling ultra-luxe everyday items, which was covered by everyone from Vanity Fair to Vogue.